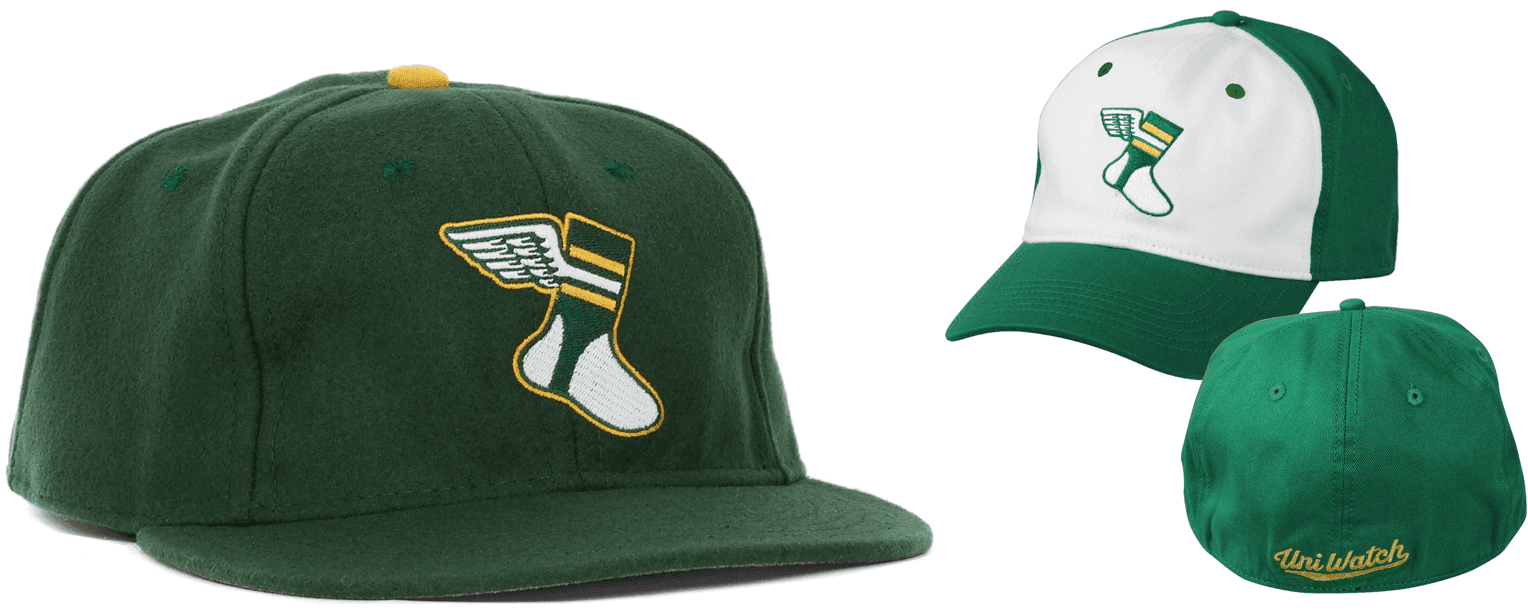 We currently have two caps available for your consideration, both of which feature the awesome "winged stirrup" logo designed by Bryan Molloy:
• The Uni Watch "classic" cap (above left) is a wool cap, made in the USA. It's available exclusively from Ebbets Field Flannels. If your preferred size is sold out, use the "Email me when my size is available" link on the ordering page — Ebbets will notify you when your size is back in stock. Or consider the adjustable version, which has a handsome leather strap and burnished metal buckle on the back.
• The Uni Watch "alternate" cap (above right) is a cotton flex-fit design. It features a white front panel, the Uni Watch script on the back, and custom Uni Watch inner seam taping. It's available in sizes S/M and L/XL. You can order it here.
Thanks for considering Uni Watch for your headwear needs!