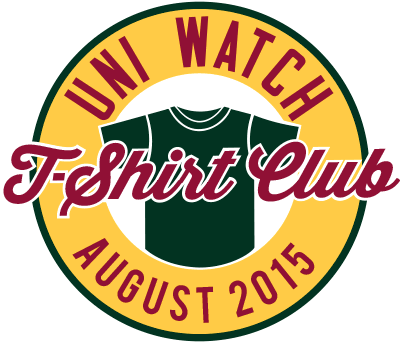 I've always wanted to have a project that allowed me to say, "Collect 'em all!," and now I do: the Uni Watch T-Shirt Club, which is going to feature 12 limited-edition designs, one for each month of 2015, each based on a uniform that a baseball team might have in its wardrobe.
It's now time for August shirt, and it's one of our "core" designs — the green alternate (click to enlarge):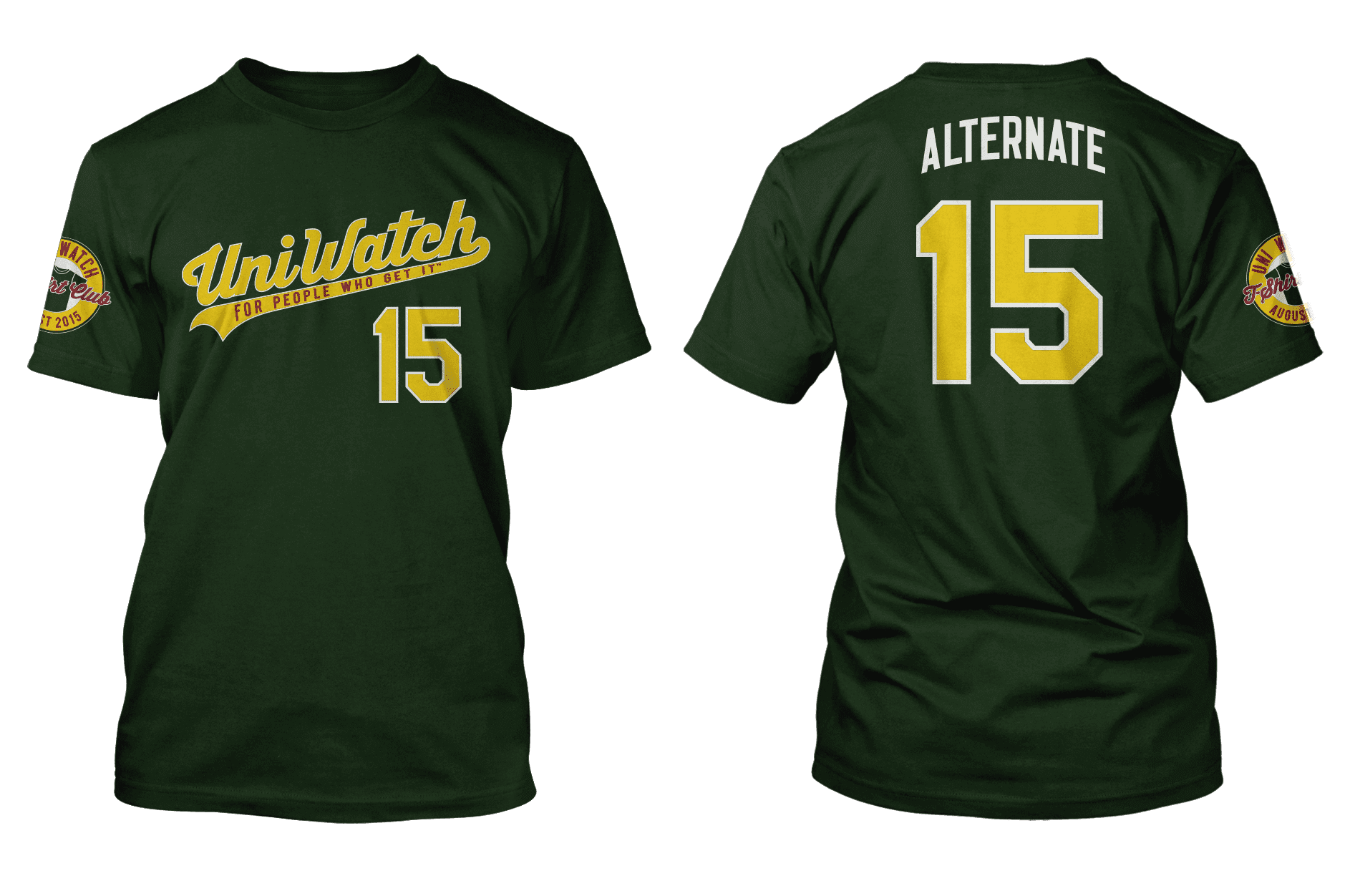 Here's everything you need to know about the shirt and how to order it:
• You can order the August shirt on this page.
• The shirt will only be available through next Monday, July 20, 11pm Eastern. After that date, the shirt will not be offered for sale. All shirts ordered by then should be delivered by the first week of August.
• There will be four more designs — one for each remaining month of the year. One of those designs will be the grey road shirt, although we haven't yet decided which month that design will be featured. You can probably guess what some of the other designs will be, although I think a few of them may surprise you. In each case, we'll update the "sleeve patch" to reflect the appropriate month.
• Each shirt will be available for purchase for only one week, from the Tuesday when it launches through the following Monday. Once a shirt's one-week window closes, it will no longer be available for purchase.
• People who purchase all 12 designs (collect 'em all!) will be eligible for a bonus prize at the end of the year.
I think that's it. Again, you can order the August shirt on this page. If you have any questions, give a holler. Thanks.
(Special thanks to Teespring designer Bryan Malloy for all his great work with the T-Shirt Club designs.)
———
Here are the shirts we've launched so far…
January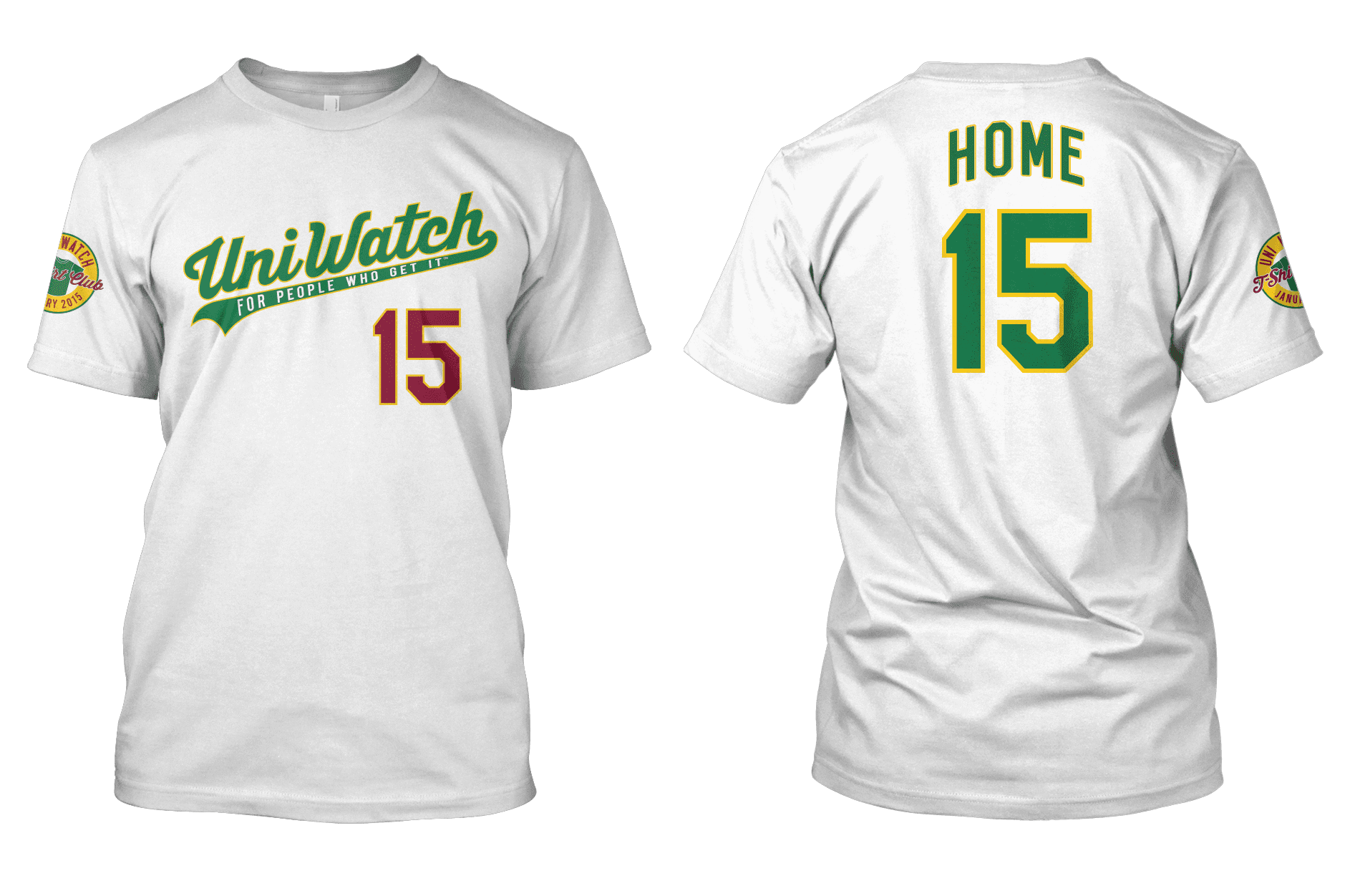 February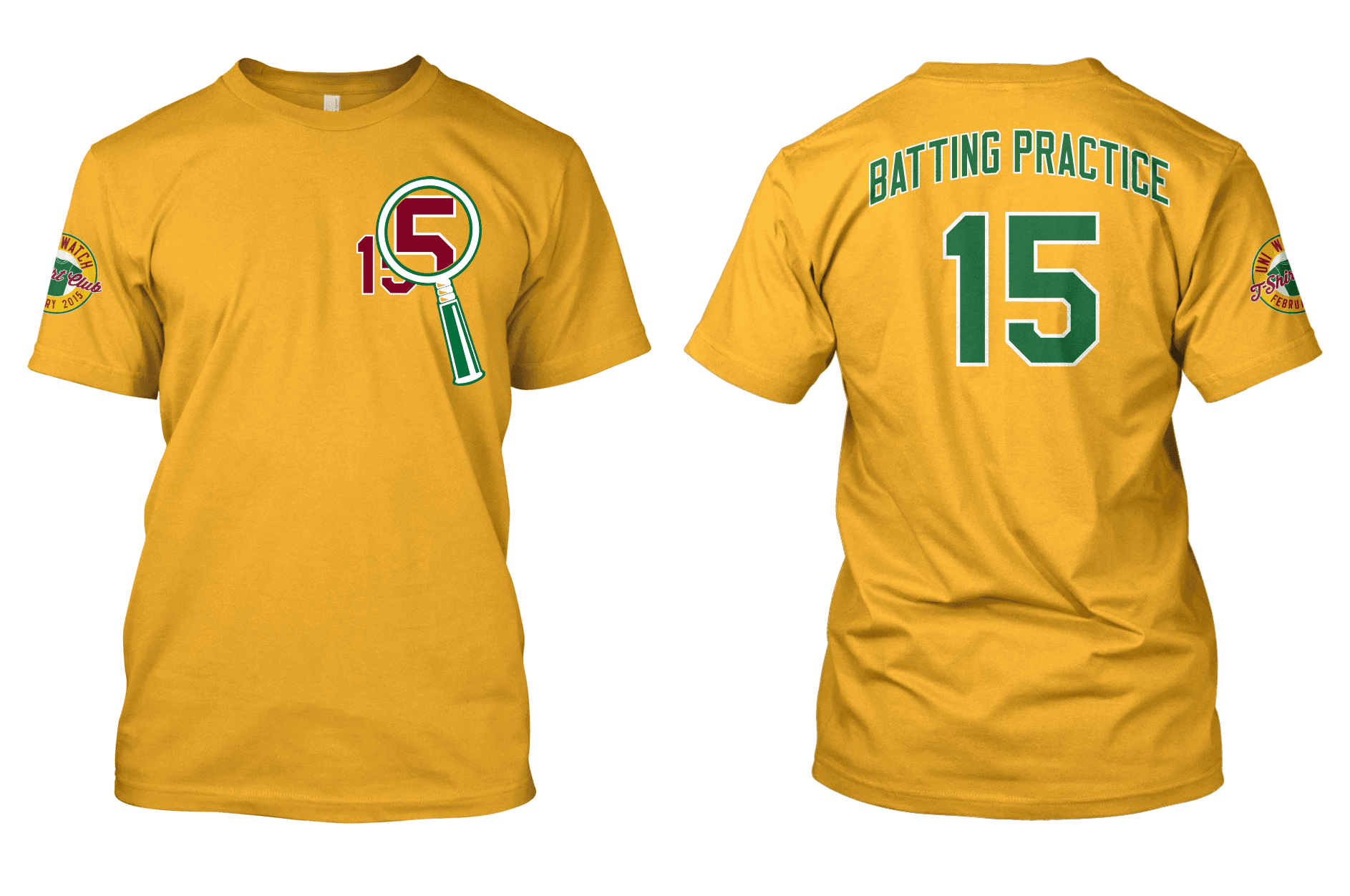 March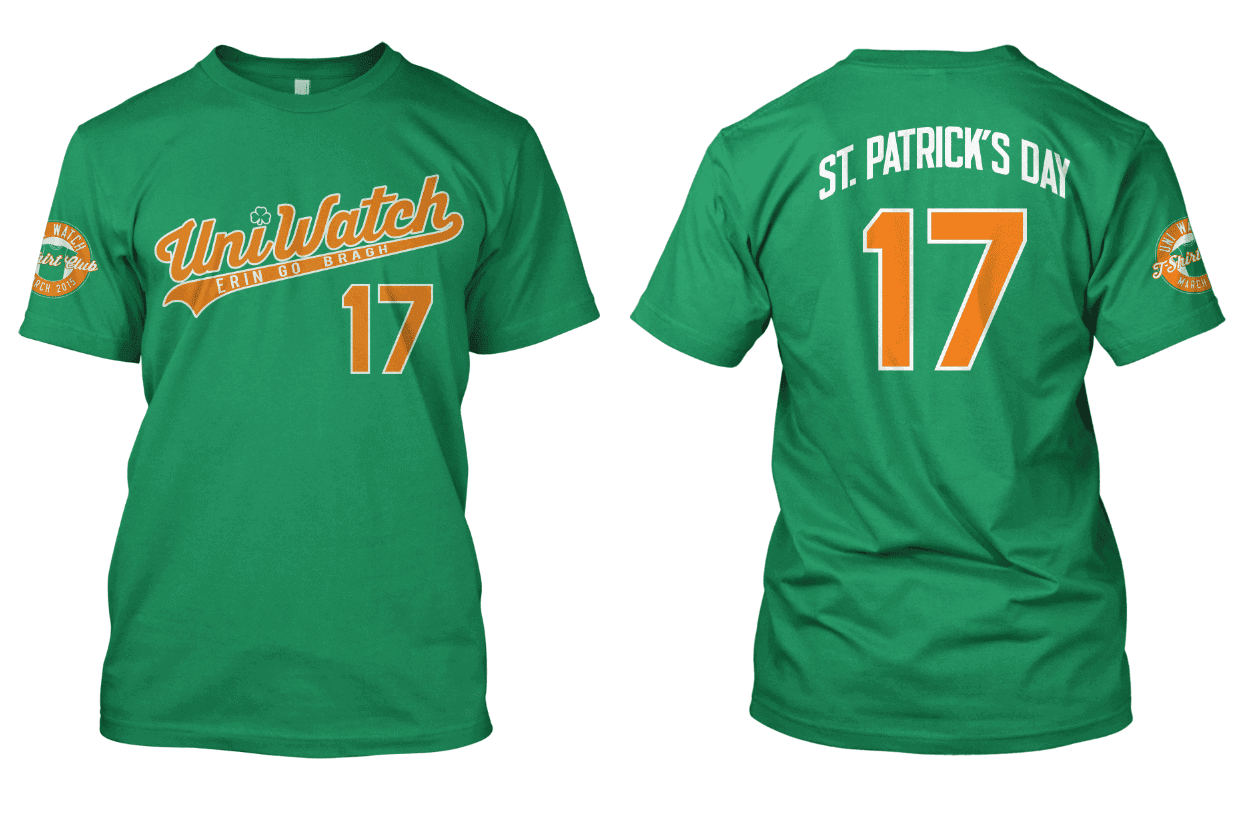 April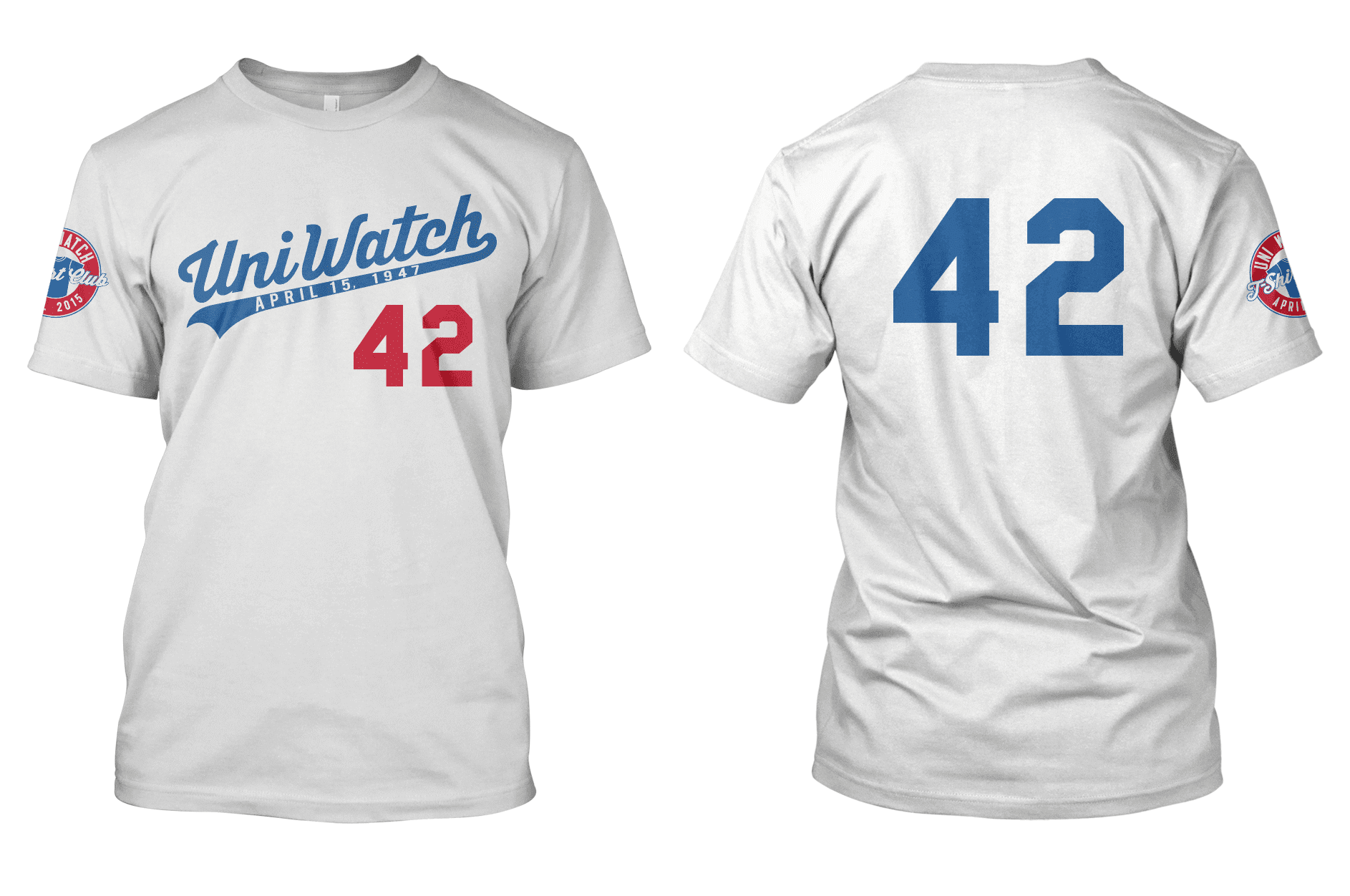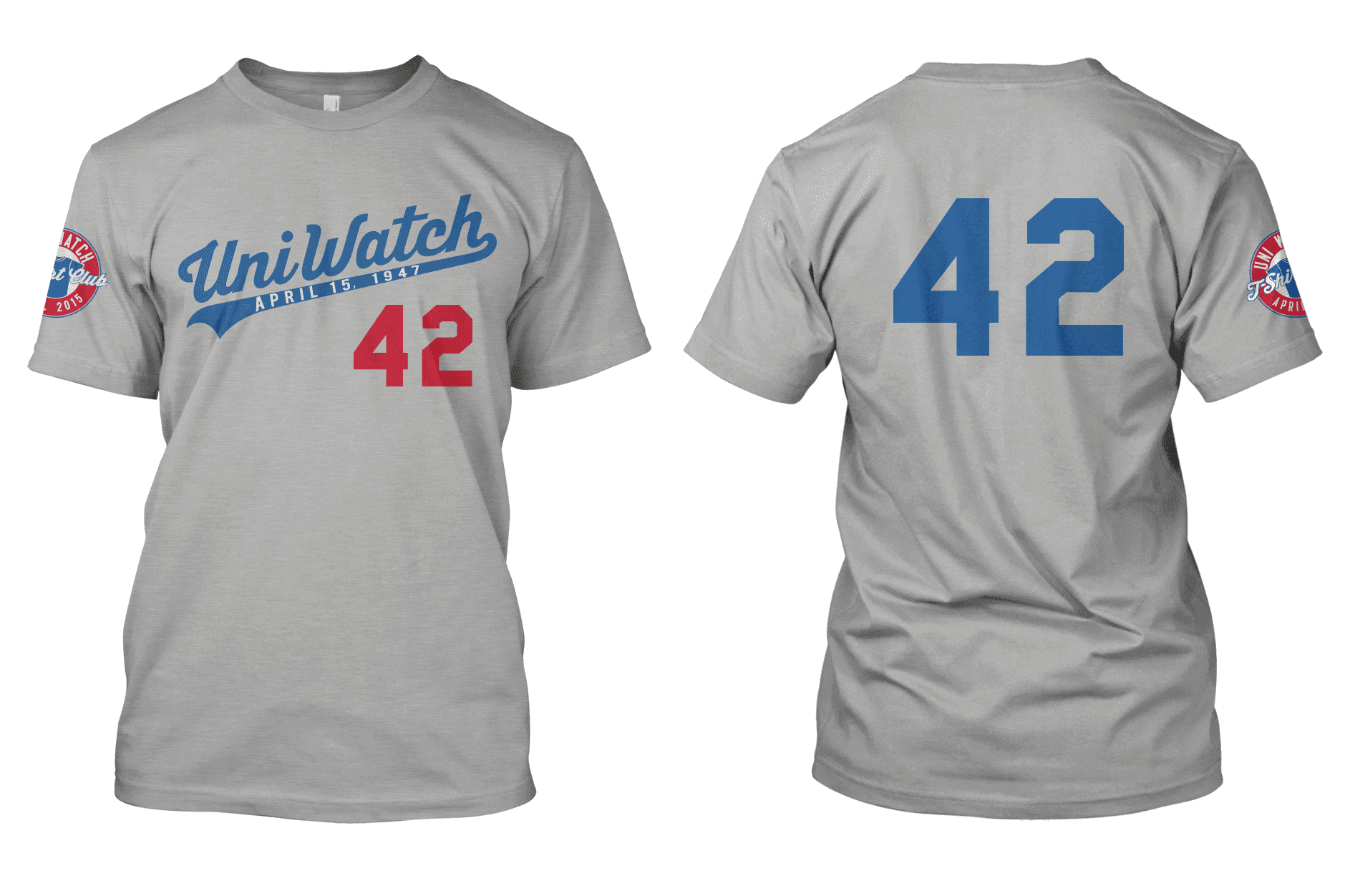 May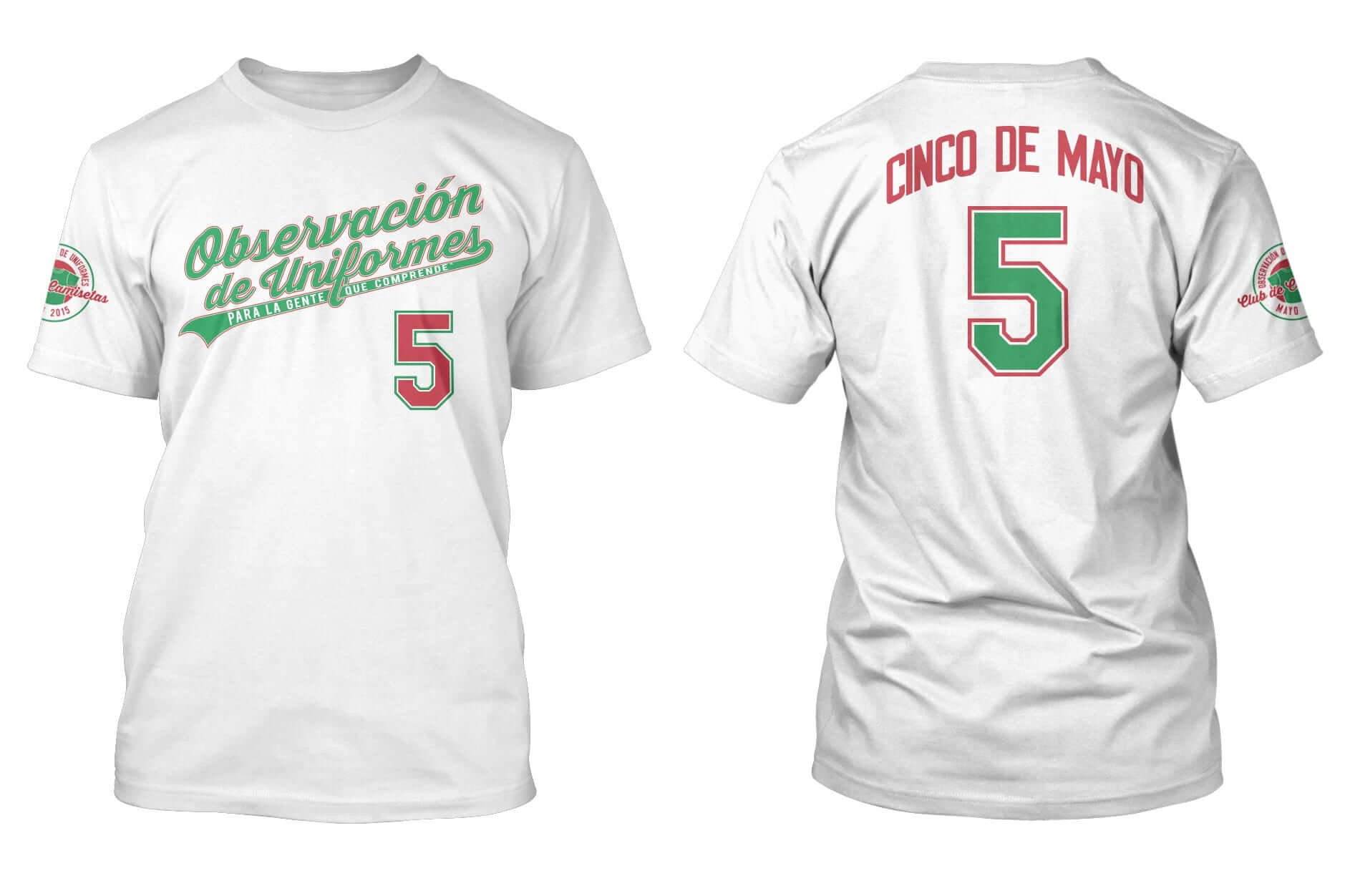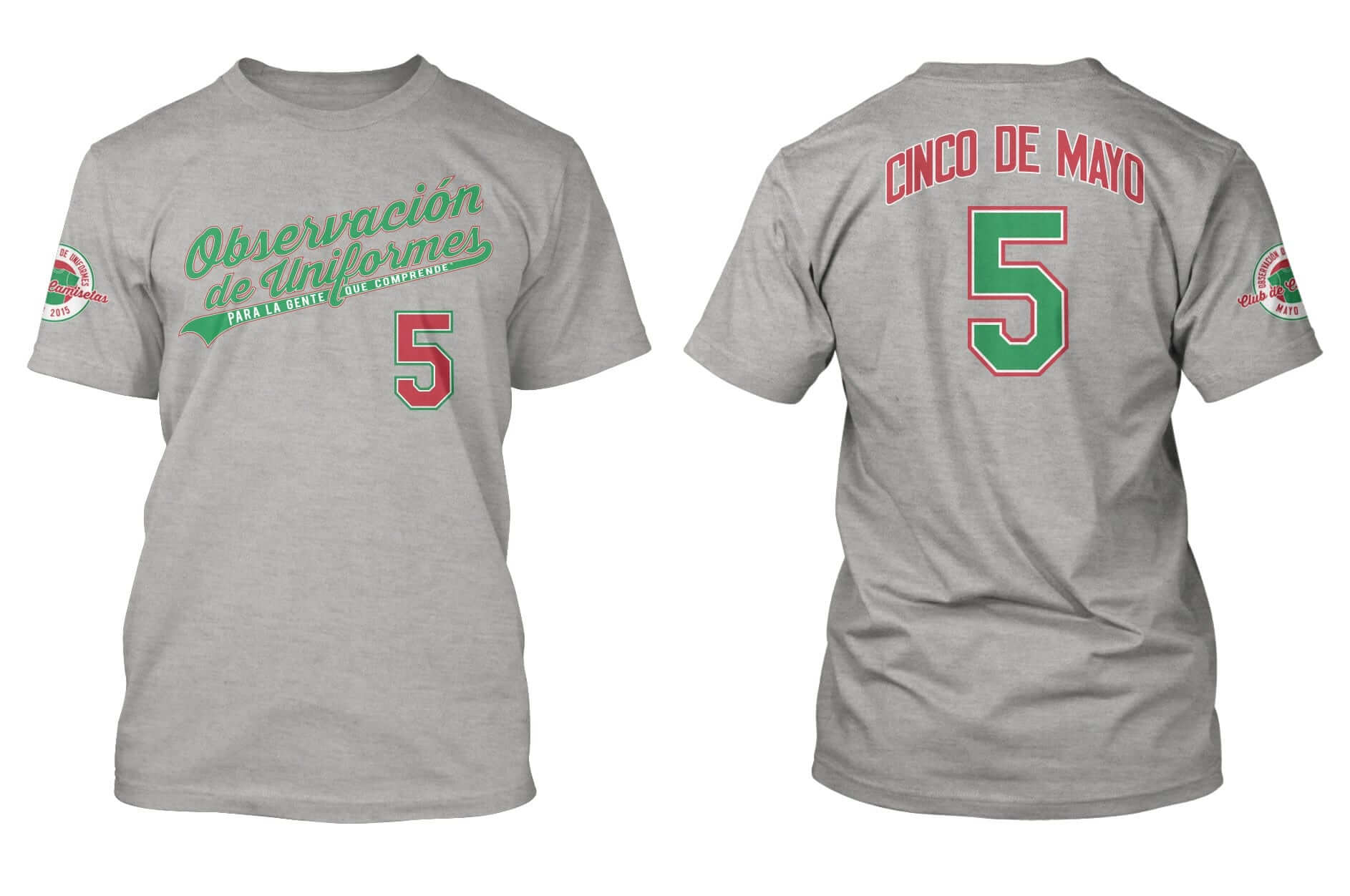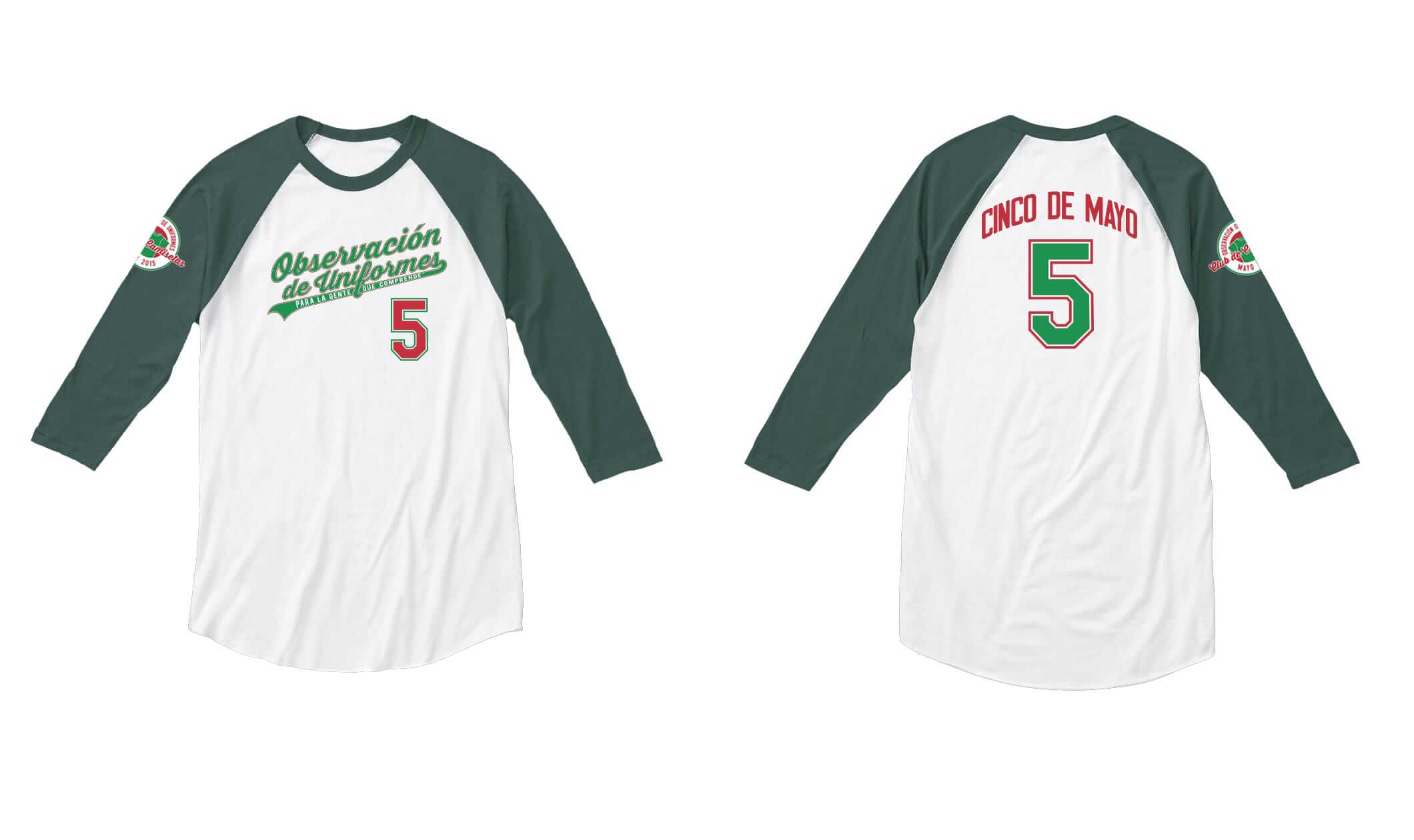 June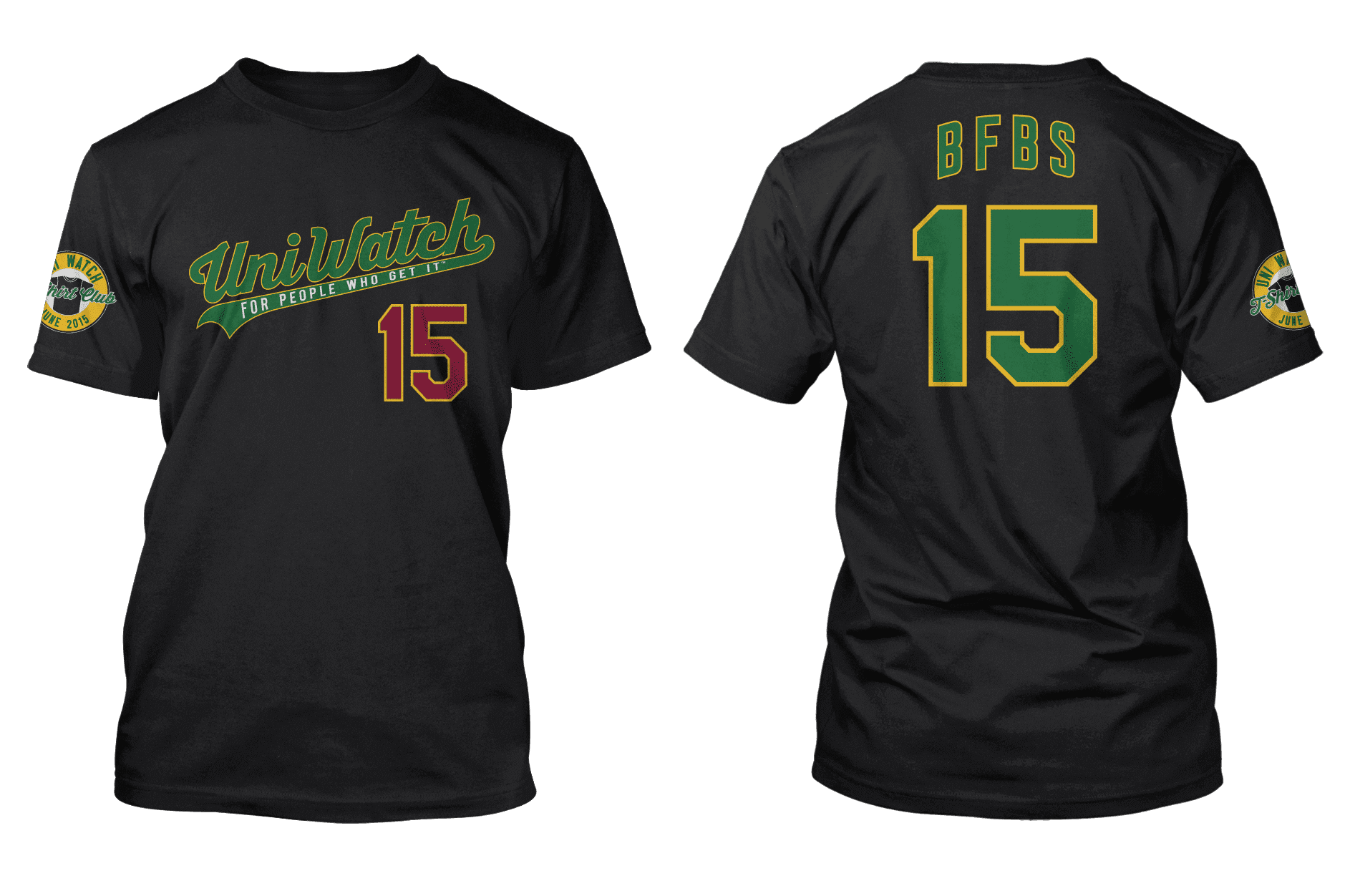 July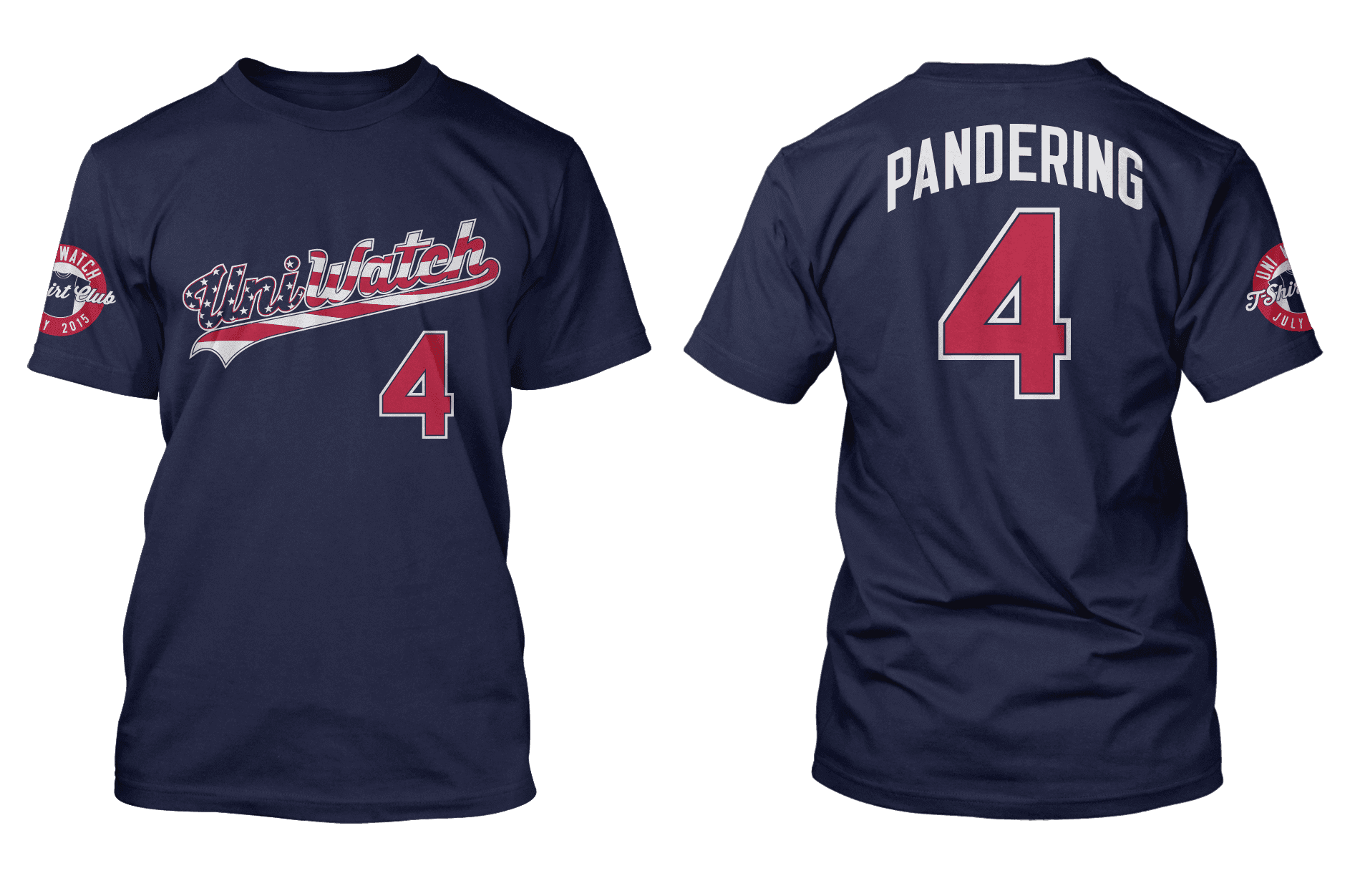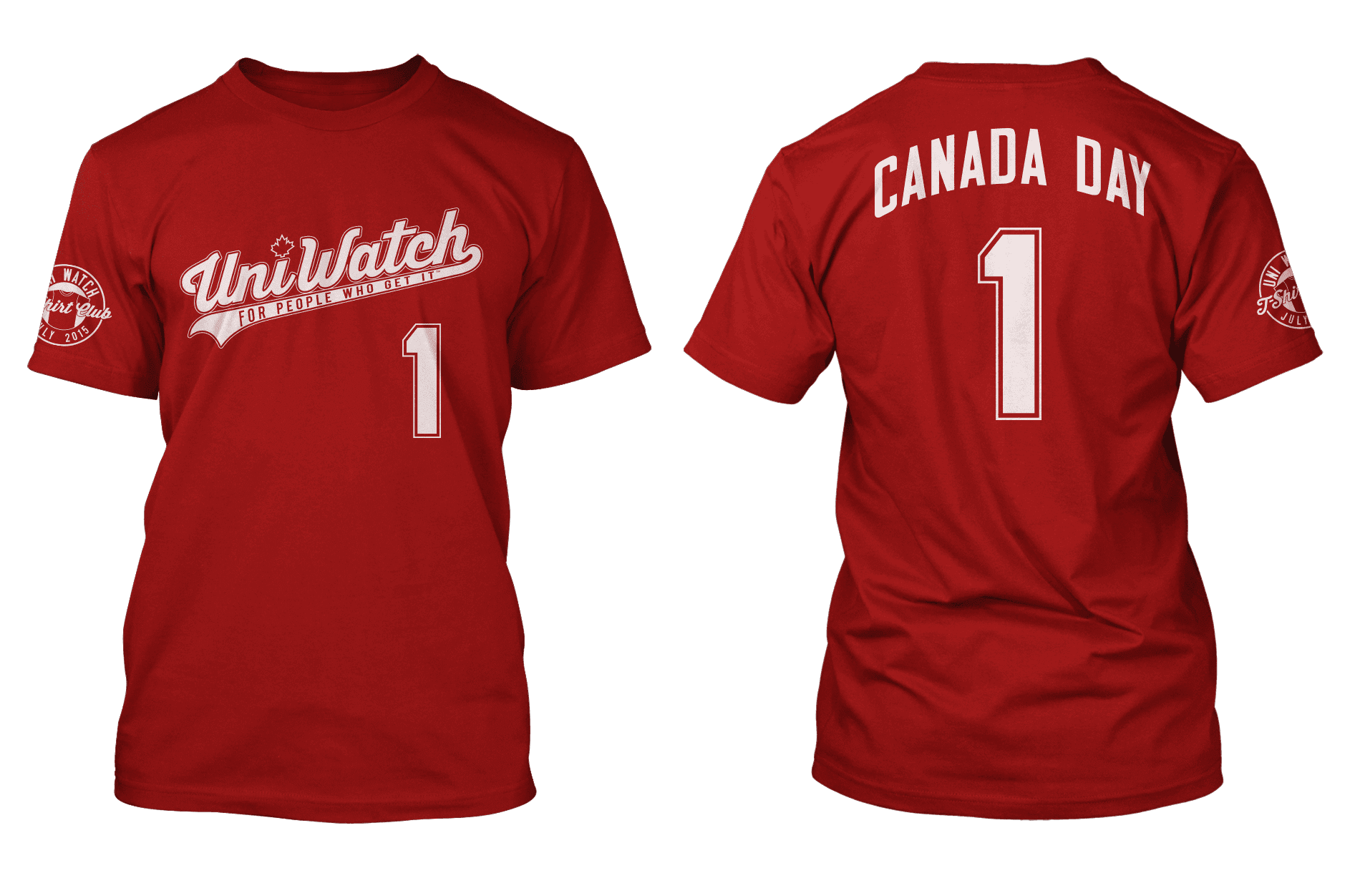 August