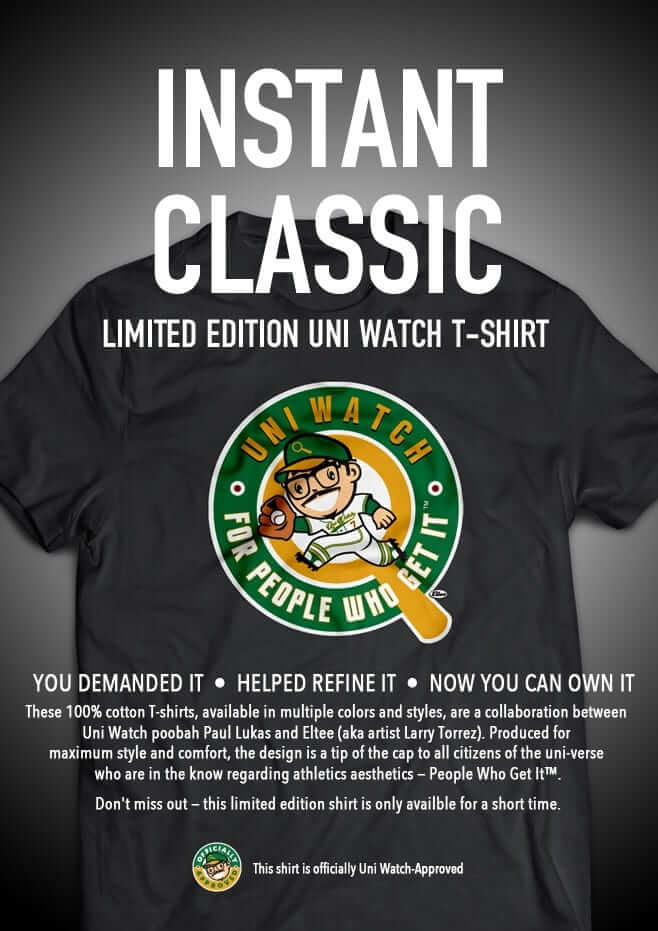 Click to enlarge
My thanks to everyone who recently offered feedback on the logo with Larry Torrez's caricature of me. We made a few more tweaks to the design, which is now final (click to enlarge):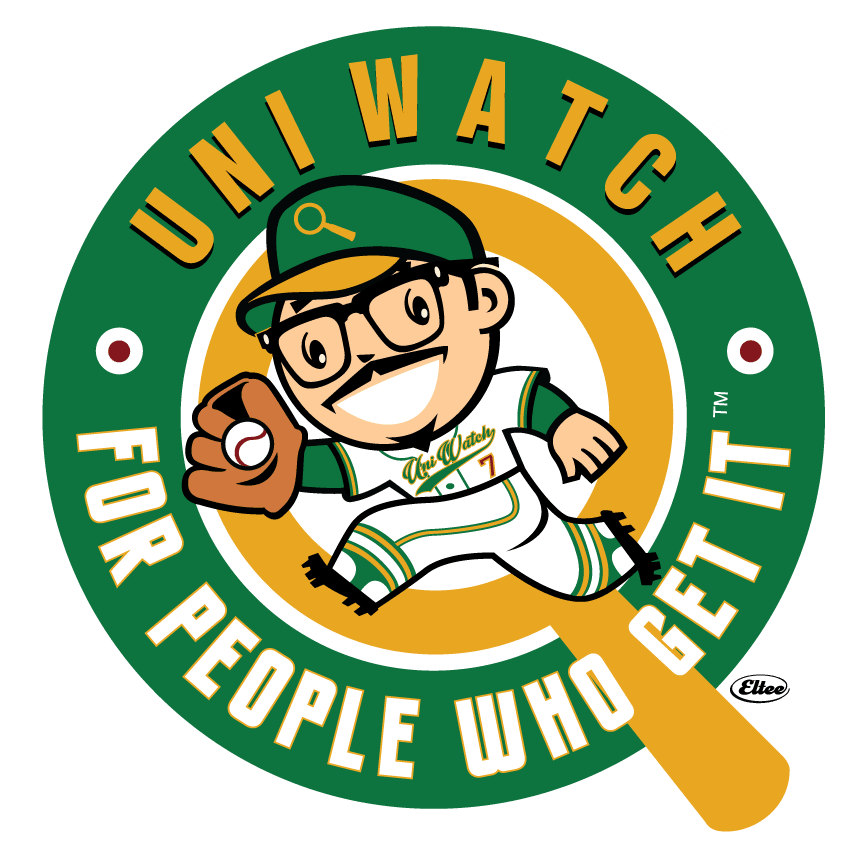 I know a bunch of you are gonna say that the red dots that we've added to the white dots are supposed to look like grommets, but they're not. We just wanted to add a bit of visual interest to the white dots and also add a little more maroon to the design.
I'm happy to announce that this design is now available as a limited-edition T-shirt, in a variety of colors and styles — grey, black, white, and a white baseball shirt with green sleeves (plus we've also added women's sizes):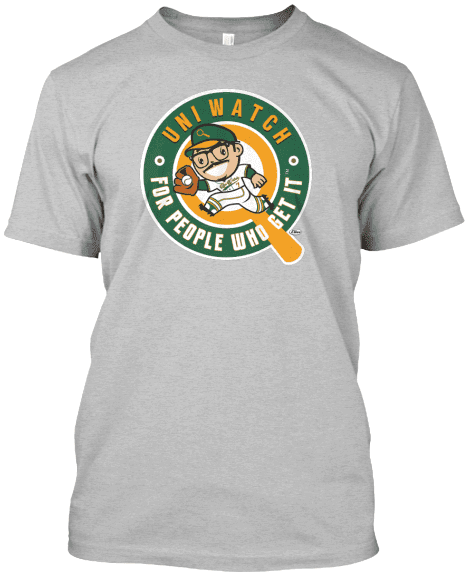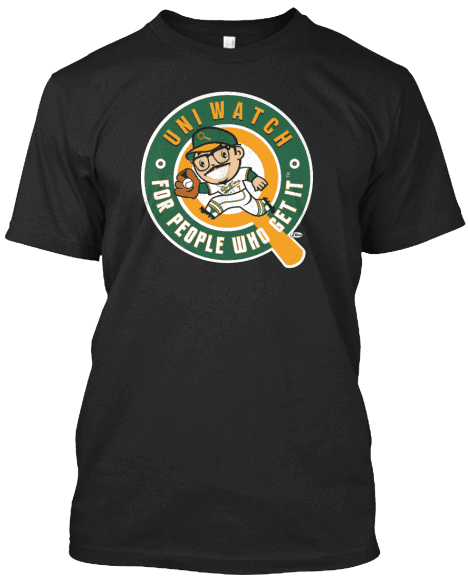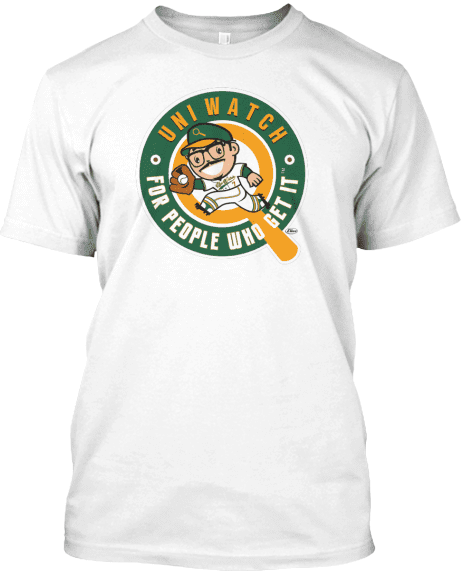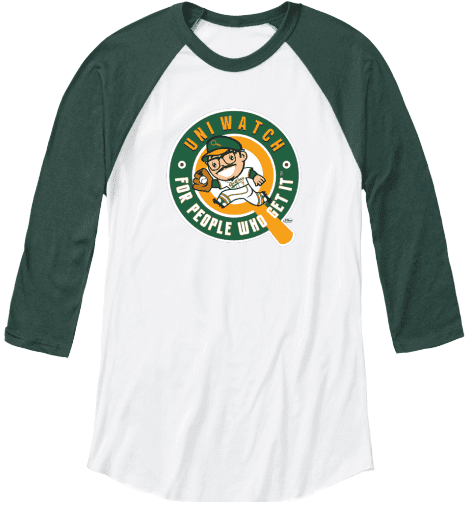 The shirt is available now through next Friday, April 8. Profits will be split between Larry and myself. It is not part of the T-Shirt Club and does not have to be purchased in order to maintain this year's "Collect 'Em All" eligibility. Thanks for your consideration.