[Click to enlarge]
By Phil Hecken
Yesterday evening, the Arizona Coyotes unveiled their new 2015-16 uniforms (other teams, like the Oilers, unveiled a new third, while the Columbus Blue Jackets, Nashville Preds and Montreal Canadiens all had some sort of changes — which are listed below in the Hockey ticker).
Before we look at the new unis, I (for one) am very disappointed the 'Yotes didn't invoke some sort of homage to the Peyote Coyote uniforms which they wore from their move from Winnepeg in 1996, through 2003 (even their alternate from 1998 had the logo of what is called the "Kachina").
Fortunately, there are visual cues from those early uniforms in the new set. Let's take a look-see (click on any photo to enlarge):
Home

Road

As you can see, the current primary Coyote head logo is unchanged from their past uniform, and appears on both the remained the same for both the "Sedona" red home and white road jerseys. What's new is the addition of black (a harkback to their original colors). The sleeves contain black color blocks, which begin at the shoulder and end at the gloves — with a thick red stripe, followed by a thin white stripe, thin red stripe, and solid white (on both jerseys). Pants are black. Home socks are red/black/red ending with white/red/white, and the road socks are very similar — just substitute white for the home red at the top of the sock.
Here are some good closeups:
The Coyote's press release describes the unis like so:
The body of the Coyotes home and away jerseys remains unchanged but the new jerseys feature an original sleeve stripe designed to connect with Arizona's distinctive striated landscape. These bold sleeves, along with a striking black pant, will be worn both at home in Glendale and on the road. The new red jersey shoulder patch features a coyote's paw "A" mark, an icon built for Arizona's hockey fans; while the white jersey shoulder will carry an updated "AZ" mark, connecting back to the new word mark. Finally, a uniquely Southwestern pattern in the jersey's neckline connects the Coyotes to the legacy of Arizona. This updated uniform features Reebok's latest technological innovations and represents an industry leading commitment to the best for the athlete.
.
Interesting patch on the shoulder. Here's a closeup:
There are, so far, just the two uniforms — home (Sedona red) and road (white). Unfortunately, the current (and past) coyote logo contains cream — but none of the rest of the uniform does. While this is welcome (cream unis for hockey don't look good as they look like they're simply dirty — and dingy when compared to the white ice and boards), the logo looks "off" (as it did in the previous set).
Of course, their previous uniforms didn't have any cream on them either — something I never quite liked about those uniforms — but the cream was picked up by the shoulder patch. The current patches do the same thing. Still, not a great rationale for keeping the cream. They have a different patch on the home and road uniforms (worn on both shoulders), with the home containing the "paw" patch and the road having tweaked "AZ" Arizona patches.
Both jerseys will feature a modified lace-up collar:
It's a little difficult to tell, but it looks like the number fonts have been tweaked slightly as well:
Also, and unfortunately I don't have any closeups, a new "Southwestern" pattern added to the neckline.
You can see the whole uni reveal in this video:
All in all, it's not a bad uniform by any means, and it does bring back the black from the originals. But it really doesn't have the "wow" factor (and that's not necessarily a bad thing) it could have. And of course, the Peyote Coyote would have been a great logo to return to — maybe they will do that on a future alternate. I don't love it, but I certainly don't hate it either. It's not all that much different from their current uniforms (all things considered), but the black addition is a definite upgrade. The black shorts are also a nice change, as the red pants they wore in their past set produced a feeling of too much red (especially on the all red home). The only thing I'll miss from the old uniforms were those wonderful Northwestern stripes.
On Paul's "good" or "stupid" scale, overall it rates as good. If I were giving it a letter grade, it's about a "B".
OK, guys — now it's your turn — what say you?
Classic Ballpark Scoreboards
I'm pleased to continue with a favorite weekend feature here at Uni Watch, "Classic Ballpark Scoreboards," which are created by Gary Chanko. You probably know Gary best for his wonderful colorizations, but he has been a solid contributor for many years, and this is his new project. This segment will appear every Saturday on Uni Watch.
Here's Gary (click on image to enlarge):
. . . . . . . . . .
Classic Ballpark Scoreboards – Series II
by Gary Chanko
The previous edition of Classic Scoreboards revisited Colt Stadium, the temporary home of the Houston Colt 45s. This time we'll walk a few hundred yards across the Colt Stadium parking lot for a look back on the Astrodome.
Astrodome

Home of: Houston Astros (1965-99); Houston Oilers (1968-96)
Houston Cougars (NCAA) (1965""97); Houston Gamblers (USFL) (1984""85); Houston Texans (WFL) (1974); Houston Livestock Show and Rodeo (1966""2002)
First MLB Game Played: April 9, 1965
Last MLB Game Played: October 9, 1999
Current status: Limbo, but with hope for restoration.
The Astrodome was a futuristic American innovation and engineering marvel – the world's first model for domed stadiums. The Dome was self proclaimed the Eighth Wonder of the World when it opened a half century ago and it probably was. You can discover all the Astrodome's wonders in this 1966 publication.
Arguably the most notable of the Astrodome's many futuristic innovations was the $2 million ($15 million in 2015 dollars) scoreboard, "the world's largest, most versatile animated scoreboard." It measured 474 feet long and 40 feet high, with 50,000 light bulbs. If you weren't around to see it in operation, watch here. And, page 16 of the publication link above provides all the details of the scoreboard design and operation.
This scoreboard graphic recalls the first pitch of the Astrodome's premiere game against the Yankees on April 9, 1965. The first batter, Mickey Mantle singled on the second pitch for the first hit. The Astros won in 12 innings 2-1 in a contest that lasted a piddling 2 hours 35 minutes. A nine inning game today struggles to finish in less than 3 hours!
Design Note: The scoreboard's snorting steer graphic would not have been displayed during Mantle's first at bat. It was part of the animation shown only after Astro's home runs.
A Few Things to Know
• Sept. 6, 1988: After 23 years, the original Astrodome scoreboard explodes one last time before being removed to add 10,000 additional seats as condition to keep the Oilers franchise from relocating to Jacksonville.
• The Astrolite light screen was the center piece scoreboard feature. At the time it was the world's largest 100-line television screen covering 1800 sq. ft. Among the best of the animation sequences was this one when the opponent's pitcher was sent to the showers.
• This 1975 birthday tribute from the Texas Monthly magazine covers a portion of the Dome's evolving legendary history.
• This Astrodome "Then and Now" photo retrospective covers it all.
~ ~ ~ ~ ~ ~ ~ ~ ~ ~
If anyone is interested in purchasing a digital copy of these posters, Gary is working on an online purchase option. In the interim you can contact him directly at Classicscoreboards@gmail.com.
Uni Tweaks Concepts
We have another new set of tweaks, er…concepts today. After discussion with a number of readers, it's probably more apropos to call most of the reader submissions "concepts" rather than tweaks. So that's that.
So if you've concept for any sport, or just a tweak or wholesale revision, send them my way.
Please do try to keep your descriptions to ~50 words (give or take) per image — if you have three uniform concepts in one image, then obviously, you can go a little over, but no novels, OK? OK!. You guys have usually been good with keeping the descriptions pretty short, and I thank you for that.
Like the colorizations, I'm going to run these as inline pics — click on each one to enlarge.
And so, lets begin:
~~~
First up today is Jared Buccola with some tweaks for the 49ers new BFBS unis:
Hey Phil & Paul,

By no means am I condoning the use of BFBS for the 49ers, but this is my tweak for what I think is a lesser of the very evil design that we have seen. Obviously the helmet has to stay the same because of the NFL's one helmet rule. My biggest problem with the new set is the lack of white and gold, which makes it look like the 49ers went for a complete redesign, and then ran out of money for a new helmet. So with the jersey I wanted to make sure there was enough white and hold to tie it into the helmet. The other obvious fix is the sleeve stripes. With the pants, same as the jersey, I wanted to add white and gold to tie it into the helmet and match the pant stripes to the sleeve stripes. I also think any design that goes mono black with a different color helmet looks terrible, so this was my quick fix. I still think BFBS for the 49ers is a horrible idea in general, but this is somewhat of an improvement.

Jared Buccola
. . .
And we close today with Toby Young with a new look for the OKC Thunder:
Hi, I love your website & twitter page. As I assume you guys are wanting the OKC Thunder to update their current bland look & I was wanting to send you an updated Thunder uniform pallet that I was tinkering with. I piggybacked on the current alternate uniform design, but made it more accurate to their color scheme. If it looks like dog dookie please let me know. Thank you for your time.

Toby Young
. . .
And that's it for today. Back with more next time.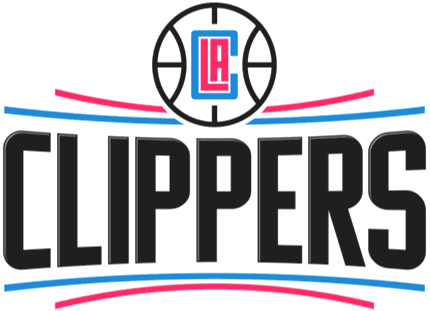 Design contest reminders: In case you missed it, Paul is running an ESPN contest to redesign (or, if you prefer, re-redesign) the Clippers. The deadline is next Thursday, July 2, 7pm Eastern. Full details here.
Also: I'm running a contest to redesign the Rays. Deadline for that one is next Tuesday, June 30. Full details here.
Uni Watch News Ticker:

Baseball News: 99 years ago yesterday, the Cleveland baseball team became the first to wear uniform numbers (from Todd Radom). … August 21 is Teenage Mutant Ninja Turtle Night for the Lake County Captains and they've chosen the Michelangelo jerseys for the night (via MiLB Promos). Also from MiLB, t's the most wonderful time of the year! It's @CRKernels Halfway to Xmas w/ special jerseys & @MikeTrout Snow Globes. … Check out this gorgeous press pass from the 1950 World Series (h/t Old Baseball Photos). … Triple Crown Winner American Pharoah was given his own jersey by the Angels. … "I don't recall seeing this before, but the Dodgers, Giants, and Yanks apparently played a three-way game in 1944," writes Chris Cruz. "Here's an image from the article showing all three teams (and two different Giants unis)." … Here's a look at what the Carolina Mudcats will be wearing tonight (from MiLB again). And this: the Back to the Future jerseys the Montgomery Biscuits will be wearing tonight. … Check out the socks Billy Hamilton was wearing yesterday (via Reds) — since they're UA shoes, those socks are very similar to Northwestern's flag desecration unis.

NFL News: "National Geographic on Instagram posted this beautiful shot of the Congo complete with a random Kurt Warner Cardinals jersey," writes James Comfort. "At least I think it's Warner." … Question: What was the last year the Washington football team fielded an all-white team? (h/t Ghosts of DC). … Here's a "Classic apostrophe catastrophe" (good spot by Rory J.). The apostrophe catastrophe was corrected by 1981. … Reader Kary Klismet notes "The San Francisco 49ers chose a uni-centric way to show their support for the Supreme Court's gay marriage ruling."

College Football News: Interesting article regarding Alabama and Auburn, and why they don't have a Confederate battle flag on their uniforms. Among other reasons: "If those who believe the flag represents the South, why doesn't Auburn or Alabama have it branded on their jerseys? Because it would do more than just clash with the colors." … Within this interview with VT Hokies AD Whit Babcock Q&A, he makes some comments about Nike and uniforms in last two paragraphs (from Woody Weaver).

NBA/Basketball News: Check out this very cool graphic of all 31 first-round draft choices who played for Coach K (h/t Samtavious Mingo). … Nice gallery from Life that looks at old school hoops (hey colorizers — some of those might be great).

Hockey News: Hmmmm. Wonder what this sort of cryptic tweet from the Montreal Canadiens is alluding to? Could it be a uni modification of some sort? New material? It may be something minor. As pointed out by Chris Creamer, laces on Habs' sweaters last happened in the 1970s. And sure enough, Chris confirmed it (h/t John Muir). … "Holy Crap," writes Jonathan Daniel. "Look at those unis" (that's obviously Peter Bondra, pre-NHL). … Here's a look at the patch the Nashville Predators will wear this season, as they are hosting next year's All Star Game (via Casey MacDougal). … Here's a look at the new to the Colorado Avalanche's sweater. As Chris Creamer points out, the new shoulder logo is the same as what the old Rockies used to wear, and both based off Colorado State flag. … Yesterday, the Columbus Blue Jackets unveiled a new secondary mark (h/t Mark McClure). Here's a another look (from Ethan Sheets). … Are the Edmonton Oilers going to have an orange third sweater? (via Rich Homie Carl). It sure looks like it (from Lipschitz). Here's more on that (h/t CJ Fogler).

Soccer News: Apparently, Atlanta's new Major League Soccer (MLS) team stole its name from an amateur team. … Conn Nugent says, "Both teams in France v Germany Women's World Cup (we)re looking good, though I wish the French sox were a redder red.

Grab Bag: Here's a look at how Kobe Bryant and Kung Fu helped Serena Williams design her Wimbledon shoe. … Interesting (prophetic?) timing on these new rainbow themed sidewalks in Philadelphia. … "Thought of you when I saw this" article on doorless elevators in Germany (thanks to Douggie Keklak). … "Interesting rundown on how various organizations and retail brands took to social media to commemorate the Supreme Court's gay marriage decision," writes Kary Klismet.
And that's all for today. Everyone have a great Saturday (couple throwback games on the diamond today). I'll catch you guys tomorrow.
Follow me on Twitter @PhilHecken.
Peace.
.. … ..
"Really? Now I have to worry about my kids reading UniWatch because they might see George Brett with his pants unzipped???"
–Lose Rem