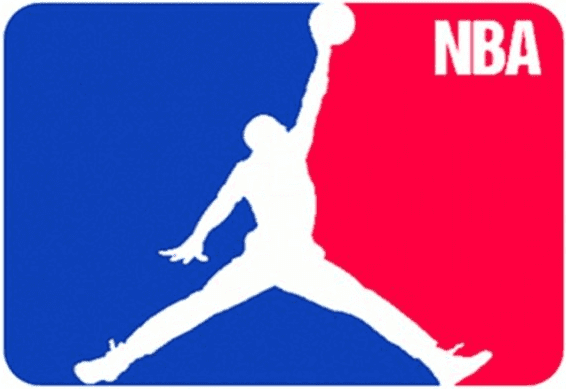 The big news in the uni-verse yesterday was the word that Nike will be the NBA's new uniform outfitter. I've written an FAQ-style explainer piece about this for ESPN — check that out here.
One thing I didn't mention in that ESPN piece is that this deal, once it goes into effect in 2017, will put two of the Big Four pro leagues in the Nike column. That will mark the first time in the one-outfitter-per-league era that two of the Big Four leagues have been under one brand (although I suppose one could argue that the NBA and NHL have been under one company, if not exactly one brand, for years now, since Reebok is owned by Adidas). Never mind — as commenter Joe D quickly pointed out, Reebok had the NHL and NFL contracts for a good portion of the 2000s. Brain cramp on my part.
The Swooshkateers aren't getting their hands on MLB anytime soon, because Majestic's baseball contract was recently extended through 2019. And I'm assuming — okay, hoping — that Nike doesn't have enough of a presence in the hockey world to take a run at the NHL.
Still, it'll be interesting to see how things play out with Nike handling two leagues. One of the NBA's gripes with Adidas is reportedly that the company spends too much time focusing on soccer. With Nike obviously committing major resources to the NFL, whose season overlaps heavily with the NBA's, how will that go over with NBA execs?
Anyway, that's still more than two years down the road. Until then, we have Adidas's lengthy lame-duck period to look forward to.
• • • • •
"Collect 'em all" reminder: In case you missed it earlier this week, I'm taking a show of hands to see how many of you have purchased all seven of the UnI Watch T-Shirt Club's designs so far. Knowing how many people are eligible for the year-end prize will help me determine what the prize will be. So if you've collected 'em all so far (and didn't already check in yesterday or the day before), please use this link to shoot me a note. Thanks.
• • • • •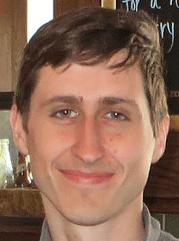 Mike's Question of the Week
By Mike Chamernik
It was 89 degrees in Chicago yesterday, and the heat just about killed me while I was out for my daily walk. Even after a Gatorade and walking in the shade as much as I could, I was overheated and wiped after what was, for me, only a moderate walk.
And it's still only early June, which means we've only just begun the hot season. What do you do to stay cool while being active in the summer? And, do you have any tips for not overheating while attending ballgames? Do any clothing items, or any drinks, keep you cool?
Also, what's worse when being active: Trying to stay cool in the heat, or keeping warm in the cold?
As always, post your responses in today's comments.
• • • • •
The Ticker
By Mike Chamernik

Baseball News: The T-shirt company Tee Cartel took cities' area codes and incorporated them into MLB logos. Some concepts are really slick, and some are, well, horrendous (from Jonathan Daniel). … The Cubs' mascot wears Under Armour-branded "shoes" (from Orion Buckingham). … The Nashville Sounds will wear Darth Vader jerseys on June 19 (from Jerry Lawless). … The West Michigan Whitecaps will R2D2 jerseys on July 11 (from Terry Corby). … The Reading Fightin Phils wore grass jerseys for Grateful Dead night last night. … The Frisco RoughRiders will wear Full House-themed jerseys on Friday. … A couple new alternates for the Kenosha Kingfish, a collegiate summer league team in the Northwoods League (from Jake McGhee). … Also from the Northwoods League, Irving Lopez of the Eau Claire Express has some nice stirrups (from Travis Christopherson). … MLB.com's Game Tracker isn't as uniform-detailed as we'd like it to be. For yesterday's Rockies/Cardinals game, it showed its Cards batter wearing a blue helmet, but the Cards wear red on the road unless they're facing another red-based team (from Phillip Tutor). … Charles Rogers saw a sewage company in Hollywood that uses the Royals logo. … Tyler Kulasza saw this hat at a bar in Manhattan – does anyone know what team it might belong to? … Canadian pop singer Kiesza performed on Good Morning America yesterday in a dress made of Yankees caps. Kiesza and Jay-Z: making a Yankees hat more famous than a Yankee can (from Kary Klismet). … Torii Hunter removed a good portion of his uniform and threw it onto the field during a post-ejection tantrum last night. "¦ Small detail on this year's Fourth of July caps: For the MLB logo on the back, the ball has been replaced by a star (from Dan Fuller).



NFL and College Football News: The Chargers will retire No. 21 for LaDainian Tomlinson (from Phil). … NFL practice jerseys tend to have a looser fit than game jerseys, so Bills receivers wear game jerseys in practice, to give the DBs covering them more game-like conditions (from Mike Monaghan). … Here are some pretty neat old photos of the Steelers in training camp (from Navin Johnson). … A new Gatorade commercial shows a player wearing a No. 100 Broncos jersey. We've linked to the basketball version of the ad in the Ticker before (from Seth Shaw). … Northwestern's website ran a logo that the Browns never used. It's actually a fan's redesign concept; the team's old alternate logo was subtly different (from Joe Baka). … The Colts held a mini-camp open house at Lucas Oil Stadium yesterday and the team sold Trent Richardson souvenir cups. Richardson was cut in March and is now with the Raiders (from Carolyn Grace).

Soccer News: Costa Rica's Carolina Venegas has new customized floral-patterned cleats (from Craig Justice). … The Columbus Crew SC will ditch its gold kit (from Mark Grainda). … New away kit for Celtic F.C. … Here's a comprehensive list of jersey sponsors in English soccer (from Matt B). … Interesting texture on the numerals of AS Roma's new kits (from Conrad Burry).

NBA News: The 76ers again released some sneak peeks of their new uniforms (from Nick Maricondi). … Also, the Sixers will stop referring to their arena by its corporate name because they are not receiving sponsorship money from Wells Fargo, the namesake (from Scott Lederer). … One person gave his opinion of the five best throwbacks ever (from Phil). … Here are some NBA mascots reimagined as cartoon characters (from Bob Novo). … Taylor Nicolaisen found a sleeved-jersey eBay listing for the Infant Jesus basketball team. … We've all seen NBA players wearing kinesio tape, but how about NBA-branded kinesio tape? That's Elijah Millsap from earlier this season (from Brett Crane). … It looks like this 1970s Filipino basketball team was sponsored by Whataburger or Wonder Woman. … Not NBA, but here's a cool old basketball schedule for a Chicago high school. It actually looks much older than 1969-70. … Kyrie Irving has a tattoo containing the TV show Friends wordmark. That reminded me: While in college, I wrote about the tattoos of the DePaul men's and women's basketball players (page 7 and 8 of the link).

Grab Bag: Steiner Sports will frame the whip Victor Espinoza used to win the Triple Crown with American Pharoah (from Chris Flinn). … Apple changed its typeface (from Jason Hillyer). … "Here's a thorough and satirical read into a few teams' change kits for next month's Tour de France," says Jeff Mayer. … Three auto racing notes from David Firestone. First, Pro Stock Motorcycle racer Jerry Savoie is an alligator farmer in his spare time, so he paints his bike to look like alligator skin. Second, Dutch racer Tom Coronel must give the finger a lot. Third, during a commercial bumper ESPN showed NHRA Pro Stock driver Greg Anderson with a NHRA Full Throttle Drag Racing Series logo on his suit. Must be old footage, because Full Throttle stopped sponsoring the NHRA in 2012. … Grantland broke down some of the fashion of the French Open and NBA Finals. … Some chemicals in sportswear could be hazardous for your health (from James Gilbert). … Also from James: Here's the story behind the logo for The Late Show with David Letterman.