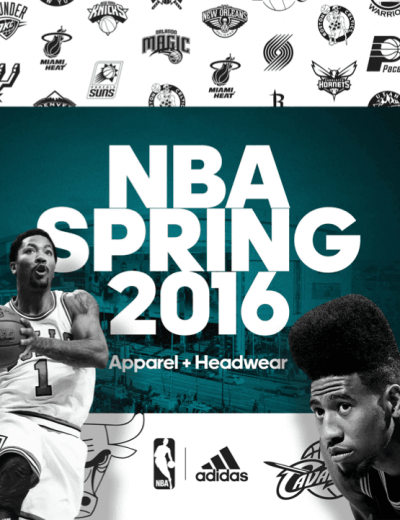 Well, that was one crazy day.
It started in the morning, when I posted yesterday's entry about the leak of next season's NBA Christmas uniforms. I figured that would cause a bit of a stir, but I was frankly unprepared for how big the response turned out to be — the uni-verse blew the fuck up. Seemingly every media outlet in the country picked up the story, and most of them linked back to yesterday's entry, which resulted in one of biggest traffic days in this site's nine-year history.
All this for a bunch of uniforms that will be worn, at most, for one day. And most of them won't be worn at all! Weird.
And that was just the start. At some point in the morning, someone in a SportsLogos.net discussion thread posted a link to an Adidas catalog with all sorts of info about next season's uniforms (you can't blame me for that one, all you people in the NBA office!), and screen shots from that catalog quickly started making the rounds on Twitter and elsewhere. Reader Andrew Lind was the first one to make me aware of it, but many others soon followed. So while I was trying to keep up with all the reaction to the Christmas story (requests for phone interviews, requests to use my images of the uniforms, a tsunami of tweets, etc.), I was also trying to keep up with the developing story of the newly leaked catalog. It all made for an exciting but chaotic day.
I did my best to summarize the information from the catalog leak in this ESPN piece, which was posted yesterday afternoon, although I suspect there's other info in the catalog that I may have missed — it's a lot to process. One confusing issue is the NBA's use of a new term: "Strech" uniforms. It's not clear if this refers to stretchy fabric or (more likely) a "stretching" of the team's visual identity. We'll find out soon enough.
Once the catalog link was posted and images from it started circulating, I figured the NBA and/or Adidas would have the link disabled. As of this morning, though, it's still working. I'm not going to post a link to it here (that would be too easy), but like I said, it was posted in a SportsLogos.net thread yesterday. Let's see if anyone here is enterprising enough to find it.
Additional notes from yesterday:
• It's astonishing how many people's first and only reaction upon seeing a new uniform design is to say (or tweet, or whatever), "Definitely gonna buy that." Like, even if your first thought is "Yes, I am going to purchase a vastly overpriced mass-produced item that many thousands of other people will also purchase," why is it so important to express that thought? I'll never understand jersey merchandising.
• It was interesting to see how many people said, "These mock-ups must be fake, everyone knows Nike is taking over the NBA's uniforms next season (or, less declaratively, "Wait, I'm confused — isn't Nike taking over the NBA's uniforms next season?"). The reality, of course, is that the NBA hasn't yet announced its new apparel partner, and that partner, whoever it turns out to be, won't be taking over until the start of the 2017-18 season (which means this isn't even Adidas's last set of NBA Xmas unis — it's the next-to-last). Why did so many people get this wrong? Part of it, I'm sure, is just that some people aren't very good at paying attention to details. But another part, I'm willing to bet, is the way Nike tends to engulf any story it's a part of. People hear, "Adidas Out, Nike Rumored to Be In" and that's it — they fill in the rest of the narrative themselves.
• Most of the reactions to the Christmas unis, including my own, appear to be positive. Hope the league is paying attention — people like tasteful, gimmick-free design.
• Not a peep out of the NBA or Adidas offices yesterday.
I'm kinda hoping for a quiet day today. If you're planning to leak something, maybe wait until Friday, okay? Thanks.
•  •  •  •  •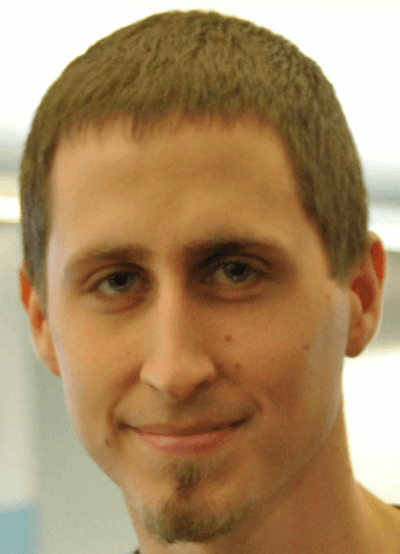 Mike's Question of the Week
By Mike Chamernik
My buddy and I were watching one of the NBA playoff games last weekend. Someone made a shot, and my friend said that the nothing-but-net swish is one of his favorite sounds. I agreed, and countered with the crack of a baseball bat.
I also enjoy the thwack of a fastball hitting a catcher's glove; organ music at an old-school venue like Madison Square Garden; and the roll of a bowling ball followed by the thundering of the toppled pins. Maybe above all, I enjoy vuvuzelas at soccer games. (Just kidding.)
What are some of your favorite sports sounds? It could be anything auditory from the sports world. Post your responses in today's comments.
•  •  •  •  •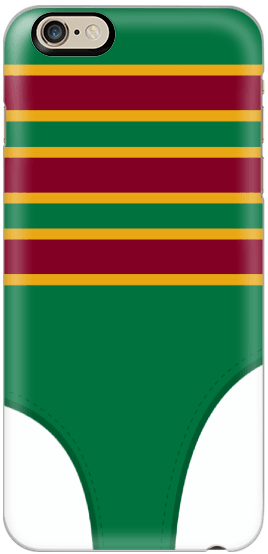 Phone case reminder: In case you missed it yesterday, the Uni Watch smart phone case, shown at right, is now available. Full details here, or just go straight to the ordering page.
•  •  •  •  •
Uni Watch News Ticker
By Mike Chamernik

Baseball News: Reds P Rasiel Iglesias had some issues with his pants and blousing last night (from Justin Peterson). … Until 1974, the University of Texas played at a ball field that had a split-level outfield! … The Tigers have ticket packages that include giving away Tigers caps in the colors of local universities. More details here (from Jeffrey Sak). … Eric Bunnell has a pretty nifty BBQ apron. That's a Saint Joseph's College (Indiana) jersey from 2007-08. … BYU wore dark gray with navy blue lettering Tuesday night against Utah (from Russ Morgan). … Cubs OF Jorge Soler was seriously bundled up last night. It wasn't even that cold in Chicago! (From Tami Wilson.) … The Mariners are giving away fedoras on Friday. … Speaking of the Mariners: "If my calculations are correct, the Mariners could potentially wear six different uniform sets in six consecutive games," says Jim Shemaria. Against Boston this weekend, Jim says the M's are wearing white on Thursday, teal on Friday, throwbacks on Saturday and cream alternates on Sunday. "Then they go on the road to Baltimore where things could be fun. They will almost certainly go with road gray on Tuesday. If anyone is paying attention in the equipment room could we see the navy alternate on Wednesday?" "¦ MLB's 4th of July caps will have those sublimated stars, and last night the Angels gave away a cap with sublimated photos. Is this the future of MLB cap design?

NFL, College Football and Arena Football News: Marshawn Lynch is selling Beast Mode baseball jerseys. It looks like it was inspired by Uni Watch! … New Vikings WR Gavin Lutman will wear No. 8, which looks like a backwards "B" (from Matt Newbery). … The Arena League's Jacksonville Sharks will wear military jerseys on Saturday (from Cory C). … Gardner-Webb could be returning to black jerseys. … Arkansas, though, will not be wearing black.

Soccer News: Tottenham's new kit will feature a sash. … Southampton FC made a promo video for the lead-up to its new kit unveiling (from Michael Duffy). … Orlando City SC's Cyle Larin wore a blank jersey (or, a "blood jersey") the other day. … D.C. United's Bobby Boswell received a No. 300 jersey signed by his teammates to commemorate his 300th regular season game with the club (from Yusuke Toyoda). … Also from Yusuke: Within this oral history of the first season of MLS are some stories about nicknames and uniforms, including Nike's role in the designs and the renaming of the Chicago franchise. "¦ New kit for Middlesbrough (from Ryan G.).

NBA News: We saw the new logos for the 76ers on Tuesday. Here are the team's new wordmarks. … Even though it's common knowledge that Jerry West is the man in the NBA logo, he doesn't receive royalties because the league won't confirm that the logo is based on him (from Kurt Esposito). "¦ Andrew Bogut of the Warariors had part of the bridge on his chest logo ripped off of his jersey last night (from Noah Crouch).

Grab Bag: The New Zealand government's website is hosting a flag design contest (from Alex Cohen). … You can vote for your favorite New York high school lacrosse helmet (from Brian Simmons). … A carpet cleaning company uses the Wisconsin Badgers' logo (from Mike Tocco). … This interactive map shows the most popular sports teams in just about every city in the U.S. (from Phil). … New uniforms for the Baton Rouge Police Department (from Joel Manuel). … The new UFC-Reebok deal bars fighters from putting outside sponsorships on their attire. … Clothing designer company Robert Graham will sponsor Townsend Bell for the Indianapolis 500 (from Tommy Turner). … The track at Mountain View High School in Bend, Oregon bears the signature of Olympian and school alum Ashton Eaton (from Ted Taylor). … "Apparently, the University of Washington's original mascot was named Frosty," says Luke McCarnan. "I like it! Bold, fearless, and sort of melancholy, which is appropriate for the area. Also, not gimmicky."