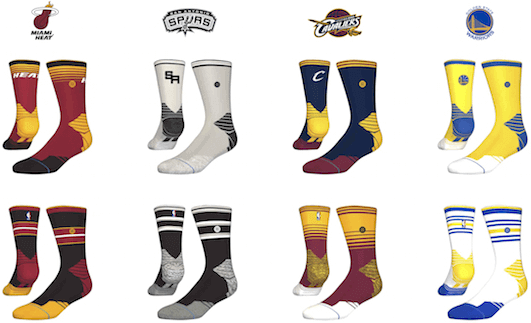 .
Big changes afoot in the NBA (no pun intended), as Stance will become the league's official sock supplier starting next season. According to
this story
by my ESPN colleague Darren Rovell, the new socks will go way beyond the basic white and black versions that players have worn in recent years:
As part of the multiyear deal, which will begin next season, Stance will make socks for all the league's players in team colors [like the examples shown at right; you can see larger versions by scrolling down on this page "" PL]. Those socks, as well as other limited-edition socks made by Stance, will be sold at retail.

Because the league considers the sock an accessory and not part of the uniform, even though players are required to wear them, the NBA is allowing Stance to have its logo on the socks just like Spalding has its logo on the basketball.
A few thoughts on this:
• Socks used to be team-colored and were considered a uniform element, not an accessory. While I'm not nuts about the Stance designs, the move back toward team-colored socks, instead of just plain white or black, seems like a good thing.
• It will be interesting to see how the socks coordinate with the tights and leggings that so many NBA players now wear. It seems like a matter of time before the tights start featuring team-centric designs.
• Stance's mock-ups are all for low-level socks. It's not clear what options will be available for the handful of players who prefer to wear their socks over the calf.
•  •  •  •  •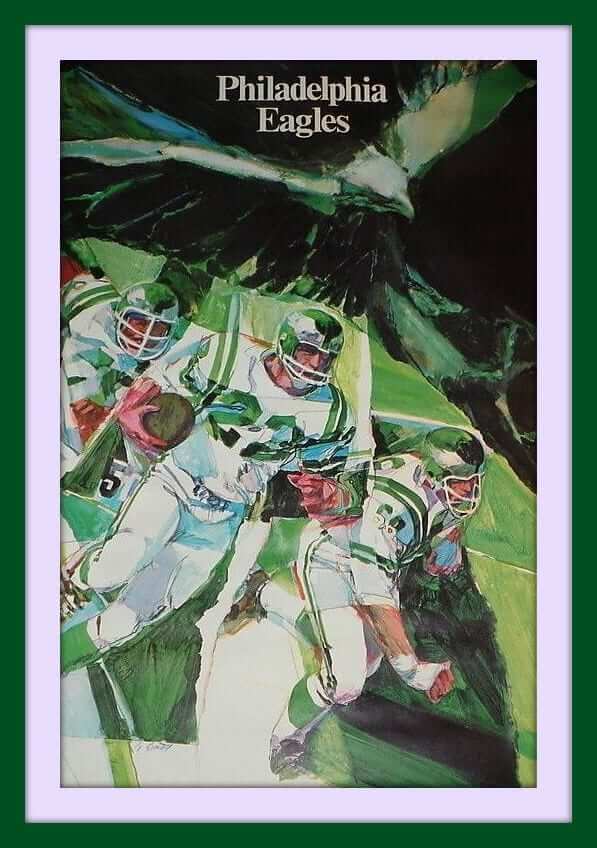 Collector's Corner
By Brinke Guthrie
Will the Eagles ever reclaim their kelly green? Who knows. But until then, make do with this great-looking 1968 Eagles poster.
Now, on to the rest of this week's finds:
• Ever seen an NFL "Golden Helmet" patch before? Anyone know what it was for?
• Sure do like this 1970s Clippers logo better than what we've seen recently. Ahem.
• The Tribe's logo played second fiddle to a bicentennial motif for this 1976 team guide.
• Here's a suitcase from the 50th MLB All-Star Game in 1979.
• Seattle fans, pine for your SuperSonics (or cheer for them when they eventually give you a new team with the old name) while wearing this 1970s Sonics windbreaker.
• Here's a fan-made WHA New England Whalers knit cap — that fits on your finger! Not sure why there was a need to make this, but it's still cool.
• This will look great at Uni Watch HQ: a vintage 1965 New York Giants Technigraph plaque.
• WJW Radio 850 sponsored this 1970s Cleveland Barons promo puck.
• Nice-looking 1965 NFL poster with just the team names, no logos.
• This 1950s NY (baseball) Giants decal is in great shape.
• They didn't get the horseshoe quite right on this 1960s Colts helmet bank.
• This 1967 watch features the Packers win over KC in the first Super Bowl.
•  And from reader Richard Paloma: If you like the A's striped hose, you can get them in sock or stirrup versions.
Follow Brinke on Twitter: @brinkeguthrie
•  •  •  •  •
Isn't he supposed to be slaving away on uni-related stuff? Uni Watch intern Garrett McGrath, who compiled today's Ticker (as he does for pretty much every Tuesday; that's him at right), has two new projects. The first is an article for the Wilson Quarterly about how 1965 was pivotal years in American history (Malcolm X's murder, the Selma-to-Montgomery march, the Voting Rights Act) and the lessons it may hold for us 50 years later. It's a strong piece, and beautifully designed and produced — check it out here.
In addition, Garrett has started an email newsletter called Historic Happenings. Each Wednesday he'll send out links to five stories that have defined what has happened, what is happening, and what will happen in the future. These will include definitive moments pertaining to New York City, sports, culture, and more. I'm happy to be the newsletter's first subscriber. You can subscribe here.
• • • • •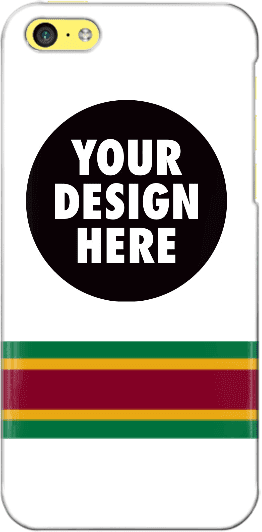 Design contest reminder: In case you missed it, I'm currently running a contest, with a cash prize, to design a Uni Watch smart phone case. Full details here.
As an aside, many of the designs that have been submitted so far feature a white background. As you can see, I used a white background for the mock-up shown at right, so maybe people were following my lead, but I want to stress that the base color does not have to be white. If you go to this page and click on "Layout," you'll find a link that will show all of the available background colors.
•  •  •  •  •
Uni Watch News Ticker

Baseball News: "My father-in-law was going through some ancient papers and came across an old Yankee Stadium Club Menu from 1962 or '63," says Mike Colvin. "I've scanned all the menu offerings with the exception of the blank inner rear cover and even included the blank fourth page since the waiter left handwritten notes there." … The Detroit Tigers had their annual Negro League Appreciation day last Saturday. The Tigers wore their Detroit Stars jerseys, while the Indians honored the Cleveland Buckeyes. "Most (maybe all) players went high-cuffed," says Jay Winkler. … Among these equipment photos of the Mariners you will see that Robinson Cano has numbered socks (from Michael Korczynski). … Pirates player Sean Rodriguez wore swoosh-emblazoned socks the other day (from Michael Korczynski). … The Seibu Lions will wear yellow alternates inspired by their parent company Seibu Railway's yellow trains (from Yusuke Toyoda). … There was a uni-related question tweeted to Red Sox broadcaster Jerry Remy during the a rain delay last night. He said the '70s had ugly uniforms and the button-ups were far superior to pullovers (from Stephen Hayes). … Check out how a catcher's glove can deform when a pitch glances off of it (from Tris Wykes). "¦ Gorgeous stirrups for Marmion High in Illinois (from Lincoln King). "¦ Dan Cichalski notes that Dodgers rookie Joc Pederson appears to play without an undershirt. Not only does he not show anything around the neckline, but it looks like his belly is peeking through in this shot. Another Dodger, pitcher Brian Wilson, also went undershirtless. "¦ Nationals starter Doug Fister knocked off his own cap during his windup last night (from David Cline).

NFL News: Here's an article about how former Steelers defensive lineman L.C. Greenwood's memorabilia was being sold at an estate sale. Key quote: "'I was really hoping the gold shoes were here,' lamented Angelo DiNardo of Robinson, referring to Mr. Greenwood's distinctive game-day footwear. 'I would have made a serious bid on those'" (from Art Savokinas).

Hockey News: Washington Wizards players Marcin Gortat, Rasual Butler, Paul Pierce, and John Wall attended last night's Isles/Caps playoff game in DC and wore Caps jerseys for the occasion. "Must suck to be sitting behind those giants," says Mike.

Soccer News: Two from Yusuke Toyoda: Here is a great slideshow of the kit man at Huddersfield Town at work. … A profile of a kit man at another lower-tier English club who was recently named "club hero."

NBA News: "I was watching the humiliating loss of Raptors last night, and I've noticed that their playoff away jersey was missing the team's 20th anniversary patch," says Allen Kim. "They've been wearing it all season long on all of their jersey, including on their purple jersey." … Here's a collection of vintage NBA caricature T-shirts featuring some great 1990s stars (from Phil Lawson). … "The Bulls have an Eastern Conference standings chart in their locker room," says Mike. "It has the old team name and logo for the Nets, the old logo for the Wizards, and the standings haven't been updated in a few weeks (the Celtics and Nets are reversed in playoff seeding)."

Grab Bag: New USA kit for the Rugby World Cup (from Eric Bangeman). … Curling Watch: reader Will Scheibler found these lockets awarded to the Stovel Company Rink in the Winnipeg Printers' Social Club bonspiel from 1913. And here is a collection of some nice championship team pictures from that era. … Reader Alex Pudlin tracks all the current franchises of a sport based on winning percentage by prominent jersey colors (or hat color in the case of baseball). "So far I've done one for MLB and the NBA," he says.