Click to enlarge
I had planned to run a really interesting baseball entry today, but then Michigan State unveiled their new football uniforms yesterday, so the baseball item will have to wait until next week. Trust me, it's really good.
So, MSU: As you can see above, it's pretty similar to the previous set, but with a new tailoring template, some new details, and a new alternate. There are lots of photos here (and most of those are pretty high-res, so you can click on the thumbnails to see much larger versions), and we're privileged today to have some guest commentary from Eric Greenwald, who runs the MSU-centric Spartan Jerseys site. Take it away, Eric:
Anytime fans hear that Michigan State is changing its football jerseys or helmets, they hold their breath — and with good reason, since the past 15 years have seen some of the best and worst uniforms in Michigan State football history.

The new home and away uniforms are an excellent second generation of the uniforms that came of a branding study with Nike in 2009. Fans will be relieved that the overall look remains the same, but the beauty of this update is in the details. The Spartan helmet logo on the V-neck, the Greek key pattern on the shoulders, and the removal of bronze on the away jerseys are all changes for the better. Excellent refinement of a very popular set of jerseys.

Where they fall short for me is with the alternates. No school or mascot name on the front, and the "MSU" on the sleeves reminds me of 2002, when we had the basketball team's "State" logo on the football jerseys. On the plus side, the bronze color was kept just on the alternates and it looks like Nike finally nailed the color. No more telling your friends, "It's not gold, it's bronze."
Well stated. I generally agree with Eric's analysis, except I've always hated MSU's custom font and wish they'd scrap it.
• • • • •
Too good for the Ticker: My latest ESPN column, which is a timeline of MLB headwear innovations, features lots of odd helmet-like contraptions, but here's one I hadn't seen until yesterday: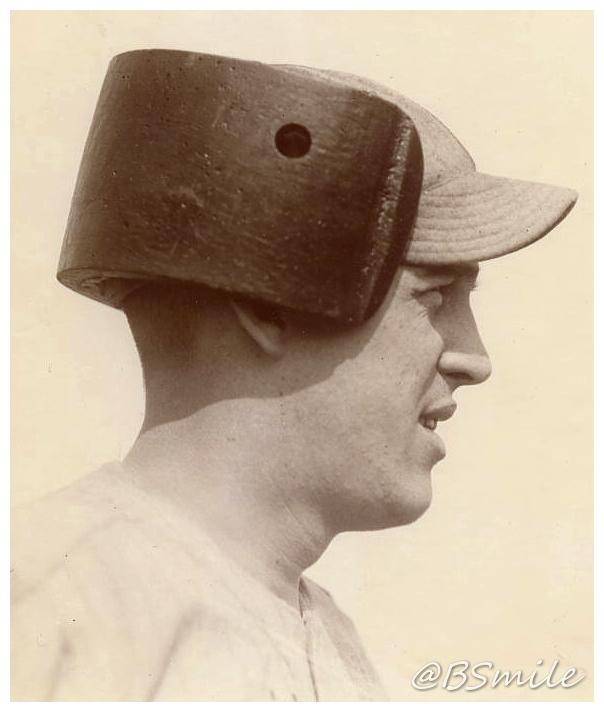 That's Philadelphia A's catcher Cy Perkins, who wore that odd bit of headgear in 1921. Big thanks to the always-resourceful BSmile for coming up with that one.
• • • • •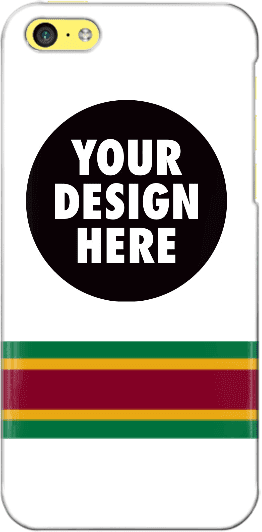 New design contest! Several weeks ago I asked if people would be interested in purchasing a Uni Watch smart phone case. Over 400 of you said yes, which is definitely enough to move forward with this project. So here's what we're going to do:
1. We're going to have a contest to choose the smart phone case design. The designs will be submitted to me, and I will choose three (or maybe five) finalists. You will then be able to vote for the winner. The winning designer will get $100 (plus a free case, of course).
2. Cases featuring the winning design will be produced by a company called CustomBee, which makes phone cases for pretty much every make and model you can think of. The cases will be priced at $19.99 and will be available for only three weeks, at least initially. (If demand warrants, I may make the case available again at a later date.)
3. Designs can feature pre-existing Uni Watch logos and graphics or you can come up with your own. There's only one restriction: In keeping with longstanding Uni Watch chromatic policy, designs featuring even a fleck of purple will not be considered.
4. Design submissions must show a mock-up of a phone case. In other words, you can't just send in a logo and say, "Put that logo on the case." I encourage you to go to this page and then click on "Layout" to access CustomBee's design interface, which is relatively intuitive. (I used it to create the simple graphic shown above.) It lets you add text and images and shows the range of available background colors.
5. You can submit as many designs as you like. Send them to me by next Friday, May 1, 7pm Eastern. Okay? Okay!
• • • • •

'Skins Watch: "A buddy of mine and his friends do a trip to a different MLB ballpark every year to check out the scene and get to know the locals," says Brian Anderson. "This year, they went to Cleveland to talk to the locals about Chief Wahoo, the Indians name, etc. Here's a video they made." "¦ Here's a new argument against the 'Skins name: It's bad for the economy (from Yusuke Toyoda). "¦ California lawmakers are poised to enact a ban on "Redskins" as a high school team name (from Richard Paloma). … Some students have proposed new names for the 'Skins (from Tommy Turner). "¦ A dozen Native American actors walked off the set of Adam Sandler's new movie because the script featured a slew of seriously inappropriate scenes. See, that's the problem these days — everyone's so busy looking to be offended that they can't take a joke! Too bad the Injuns were here first or else they could just go back where they came from, am I right?

Baseball News: The Pirates pandered to the G.I. Joe crowd yesterday. … The Chunichi Dragons' stadium features a big display of their jersey history (from John Fitzgerald). "¦ Here's an article on the Red Sox bat knob decals (from Nick Curley). … The Durham Bulls wore Game of Thrones-themed jerseys last night. … The Reds will wear 1990 throwbacks tonight. Chris Creamer has provided a good analysis of them. "¦ The Kennedy Space Center will sponsor a space-themed promotion for the single-A Brevard County Manatees on May 7-9, with the team playing as the Brevard County Space Explorers (from Patrick O'Neill). "¦ Minor league players often wear their MLB parent team's gear under their jerseys, but you can't often see it like you can here (from Jared Buccola). "¦ When the new Yankee Stadium opened, I wrote an article about their on-site steakhouse restaurant. If you click ahead to page 10 of this PDF, you'll find an article on the uniforms worn by the restaurant staff (from Chris Bisbee). "¦ Chilly day yesterday in Queens, so Mets third base coach Tim Teufel wore some sort of bulky, hooded garment under his uniform (screen shot by Gregg Tiernan). "¦ Cool throwbacks last night for the Nashville Sounds (from Jerry Lawless). … Last night's episode of The Odd Couple featured a softball jersey in Uni Watch colors. "¦ If this truly is a game-used Reds jersey, as the seller claims, then that's one messed-up NOB (from Scott Turner). "¦ Cort McMurray has written a piece advocating for the Astros to bring back the shooting star uniforms on a permanent basis. And of course he's right. "¦ Our own Mike Chamernik has written a piece about the new food items being offered by the White Sox. "¦ Sometimes all you can do is tip your cap in wonderment at the sheer volume of sponsors, hucksterism, and bells and whistles crammed into one promotional paragraph. That's the case with the following graf found on this Charleston RiverDogs page: "Tomorrow is the second ISHPI Red Shirt Friday of the season and it is presented by WEZL, with postgame fireworks over the scenic Ashley River presented by Home Telecom. Support the military by wearing red and when you come to the box office, you can and receive $1 off your ticket. Fans will have the option to donate that dollar to Canines for Veterans, who will once again bring 'Titus the Bat Dog' to perform his batboy duties during the game. The RiverDogs will wear special red jerseys as a show of support for our military. We will also be celebrating Arbor Day all evening with fun for the whole family. The club will present a ceremonial planting of a Crepe Myrtle outside The Joe in the adjacent VIP parking lot at 6 pm. The new tree is part of the 10,000 Trees for Charleston Initiative, and one lucky fan will be able to take home a five-foot live oak tree."

NFL News: The Patriots gave President Obama a No. 44 Pats jersey during their visit to the White House yesterday. Interesting that they went with the white road jersey, but I guess that's because they wore white in their recent Super Bowl victory. "¦ Todd from Rochester's in-laws were down in Cancun and picked up this hand-painted ceramic Bills skull. Cool!

College and High School Football News: Virginia Tech's spring game will be color vs. color (from Andrew Cosentino). "¦ Lots of uniforms and other gear on display in Amy Schumer's spot-on Friday Night Lights parody (from Ben Fortney). "¦ Here's what Northern Iowa — the school with the world's best acronym — will be wearing for their spring game (from Aaron Wigg).

Hockey News: Here's why Canadian Prime Minister Stephen Harper didn't wear a Winnipeg Jets jersey to the Jets' playoff game two nights ago. … Capitals C Michael Latta kissed teammate Karl Alzner's helmet after Alzner scored a goal last night. "¦ Oilers owner Daryl Katz's son has a habit of showing up onstage in an Oilers jersey alongside the team's top draft picks. Now there's a petition to stop him from doing it this year, because it looks rinky-dink or something (from Will Leslie).

NBA News: Warriors and Pelicans went color vs. color for last night's playoff game. "¦ "As you know, the Hawks play in Philips Arena, with naming rights paid for by Philips Electronics," says Steve Skor. "At halftime of Wednesday night's playoff game there was a brief concert by Atlanta's own Ludacris. Right before it began, a small crew went on to the court and placed two large, basketball court-patterned sheets of paper over the Philips Arena logos. You can sort of see it in this story — if you look at the first video (pregame intros), the Philips logos are clearly visible on the court, but they're gone in the second video. I suspected at the time that this was likely because Ludacris has a deal with another electronics company for headphones, and sure enough, a Google search shows he endorses Soul Electronics." … David Teigland was surprised to see the NBA Fit logo on his navel orange. When I posted that photo on Twitter, Conrad Burry quickly informed me that some supermarkets actually have NBA Fit produce displays. (And there are also Star Wars apples, but that seems like, um, apples vs. oranges, because it's not a fitness initiative.)

Soccer News: A British graphic designer has been on the receiving end of some seriously negative reaction to his new Bolivia kit design (from @tvaughn7). … Nike's U.S. women's kits, like many of the company's products these days, are made from recycled plastic bottles (from @FormerDirtDart). … Reprinted from yesterday's comments: Here's a world map of EPL fans based on the teams' Twitter followers. "¦ The Nigerian national team has inked a new deal with Nike.

Grab Bag: "The Essendon Bombers of the Australian Football League have created a new jersey for ANZAC day here in Australia (which is like America's Memorial Day)," writes Alan Jennings. "It features poppies that make up the traditional red sash of Essendon and also has all the names of Essendon players that have served in the military. I think it does a better job of commemorating soldiers than stupid camouflage." "¦ The U. of Buffalo's athletics dept. doesn't know what to call itself. .. Presidential aspirant Sen. Rand Paul was selling Ray-Ban sunglasses emblazoned with his first name on his website, but Ray-Ban served him with a cease-and-desist. "¦ Good article on National Park Service uniforms (from Chris Bisbee). … A Utah man has designed a line of big/tall cycling jerseys. "¦ New logo/mascot for Florida Polytechnic (from Wayne Koehler). "¦ After a British university recently unveiled its new logo, students disliked it so much that they've started a petition drive to halt the school's rebranding. "¦ Hidden within Google Maps is a graphic that shows the Android logo urinating on an Apple logo. Classy.
• • • • •

What Paul did last night: Went to Manhattan last night to see some music. Afterward, while walking back to my car at about 11:30pm, I was feeling a tad peckish, so I stopped in at a bodega to grab a Snickers. As I waited my turn to pay, I noticed that the chick behind me in line was holding a bottle of wine in one hand (she was already carrying this when she came in) and a stick of cookie dough in the other. She noticed me noticing and said, with a slight Russian accent, "Yup "" wine and cookie dough," to which I replied, "Now that's a party, right there!" After paying for my candy bar, I looked over my shoulder to say good-bye to her and saw that she was paying for the cookie dough with rolls of pennies, which she was calmly producing from her bag. The price was $4.39, so she gave the counter guy nine penny rolls and then said, "Keep the change." Counter guy, who'd been on the phone the whole time, jibber-jabbering in some foreign dialect I couldn't deduce, nodded his assent.
I fucking love New York.