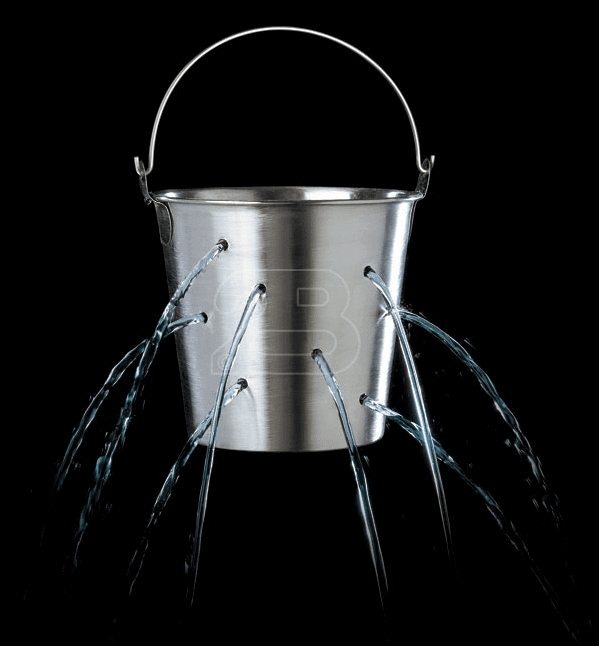 Back in the fall of 2006, when this blog was just a few months old, I wrote an entry about uniform and logo leaks. Almost everything I wrote in that piece still holds today, so go ahead and read it (I just re-read it myself and thought, "Hey, that's not bad"). But in light of the Clippers leaks that have come my way in recent days, I want to explore a leak-related topic that didn't come up in that 2006 piece: Why do people choose to leak sensitive information in the first place?
First, some quick background: Obviously, much of the content I write about on this website begins with reader contributions (for which I'm grateful, of course). I assume those of you who send photos, links, and other content my way do so because you enjoy some combination of the following: giving something back to the site; seeing your name in print; feeling important; feeling like you're part of a participatory community; sharing what you know and/or what you've seen; advancing the state of the uni-verse; sucking up to me; and so on. This all seems pretty intuitive and straightforward, right?
But leakers are different. Leakers don't get to see their names in print, for starters, because they insist on anonymity. Some of them are taking a personal or professional risk by feeding me information, yet they do it anyway. Why is that? After all, the leaked info will eventually see the light of day in due course. Why take the risks associated with sending it to me?
The answers, I've found, include the following: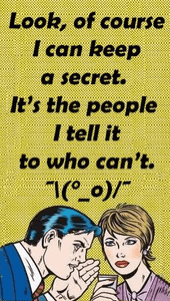 1. Some people, once entrusted with a secret, are almost constitutionally incapable of keeping it. They have to tell someone. And when it comes to uni-related secrets, that someone is often me.
2. If sending in a Ticker contribution makes people feel a bit important, leaking a design makes them feel really important, like they're engaged in some sort of high-level espionage or something.
3. Some leakers fit the classic clichéd profile of the disgruntled former employee. These are people who left a team, a league, or a uniform manufacturer on bad terms and are using leaking as a form of revenge.
4. Some people in the industry have axes to grind. Several retailers, for example, have leaked things to me specifically because they resented the terms under which they had to order or carry certain merchandise lines. For these people, leaking is essentially a form of dissent, protest, or even civil disobedience.
5. On two occasions I've received leaks from people who basically said, "I work for Team X, and we're supposed to go with this new design next season. As you can see, it's awful, and I'm really dreading the whole thing. Maybe if you blog about it and say how bad it is, you can shame them into changing their minds." (No, it didn't work either time.)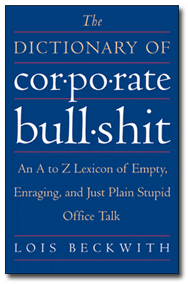 6. Some people think the culture of calculated secrecy and corporate machinations associated with uniform designs is bullshit, and they enjoy fucking with that culture because they think it deserves to be fucked with.
7. Update: I didn't initially include this, but commenter Vee63 astutely points out something I had overlooked: Some people are driven by an innate desire to be first — the first to provide information, the first to be in touch with me about a certain design, etc. This is certainly related to the inability to keep a secret and the desire to feel important, but I think it's distinct enough to deserve its own category.
I think those are the major types.
By coincidence, I recently met another writer who's often on the receiving end of leaks: Jim Romensko. If you work in media or journalism, you probably know who he is. For everyone else, Romenesko has made a name for himself over the past several decades by becoming the go-to source for news and information about the media/journalism world. Much of the information on his eponymous website is contributed — sometimes by people just sharing interesting links, but also by people who leak him inside info, office memos, and so on. In many ways, he and I are very similar: We've each become the hub for a very specific kind of niche-oriented content, some of which is rather sensitive and occasionally explosive.
I've been a fan of Romenesko's work since the 1990s, plus we're both former zine publishers. He and I have corresponded periodically over the years, but we'd never met in person until two Saturdays ago, when we both attended a Wisconsin museum reception:
Great guy, and we got along quite well, so the other day I asked if he'd like to share some thoughts about leaks and leakers. He graciously obliged, as follows:
I relied on leakers when I wrote a press column ("Pressroom Confidential") for Milwaukee Magazine in the 1980s and 1990. Jealousy, score-settling, and a desire to embarrass the competition seemed to be the primary reasons for leaking to me at that time. TV newsroom journalists loved to pass along stories about behavior of the well-paid anchors with bloated egos. For example, one tipster at ABC affiliate WISN-TV told me how the 10 p.m. co-anchors hated each other (of course, it was always happy-talk when the cameras were on), and that the female anchor cranked up her chair to sit just a bit higher than her male counterpart. He allegedly responded by raising his chair to sit above her. (Our illustration had the two sitting WAY above the anchor desk.)

Today, my leakers are angry about layoffs, corporate hypocrisy, and mismanagement. (The leak intended to embarrass a colleague — the kind I used to get — is now a rare bird.) And leakers are VERY afraid of getting caught. Many who contact me refuse to communicate via email — even from personal accounts — and insist on using the phone. Some who do pass along information in email insist that I not quote them verbatim for fear that someone will recognize a term or a phrase they use. I've had at least one instance where a whistleblower had a change of heart after passing along a very good memo out of fear that he'd get caught and fired. Fear is definitely in the air, and I try to go out of my way to assure leakers that I'll protect them.

The types break down like this:

• The executive leaker: This is the news executive who leaks his own memos. This started happening several years ago when editors and publishers came to realize that anything they published internally would probably be sent to me. At least one executive leaker has admitted to me that he writes his internal memos for my national journalism audience.

• The "Can you believe this shit?" leaker: I hear more and more from this type of leaker — a person who is disgusted by management's actions. Examples include the newspaper company CEO who gives employees a $1.25 vending machine token for their birthdays; the newspaper that turns off power in the middle of the day to save money; and the publisher who bans swearing in the newsroom.

• The "Somebody has to tell Romenesko" leaker: This is when everybody knows about a wrongdoing or injustice, but everybody's afraid to leak it … until one brave soul blows the whistle. This was the case when The State's publisher told its sports columnist he couldn't write about South Carolina football or coach Steve Spurrier. There were newsroom petitions protesting this (nobody forwarded them to me), and there were newsroom meetings (I wasn't told about them). Finally — several months after the publisher's edict came down — someone told me about it. (The end result: the columnist was again allowed to write about SC football.)
Fascinating, right? Some of the dynamics for Romenesko are a little different than for me (Romenesko is a journalist and so are his leakers, for example, so he has a certain peer-to-peer commonality with his sources that I don't often have with mine), but many of the other dynamics are very similar.
Finally, it's worth noting that while leaks can be exciting, they don't necessarily make my life easier. For starters, my default position is to view each purported leak suspiciously — I won't go public with anything until I can confirm that the content and source are legitimate. Just two nights ago, in fact, someone tried to hoax me by sending what he claimed to be a leak of the upcoming 76ers redesign. It only took a few minutes for me to figure out that the materials he sent me were bogus, but sometimes it's trickier. (And sometimes I'm too suspicious: My initial assessment of the first round of Clippers leaks, for example, was that the images were phonies. It wasn't until a month later that I realized they were legit.)
Also, leaks can create hassles. On one occasion, leaked info led to a sportswear company threatening to sue me; on another, leaked info prompted a league to sic an "investigator" on league employees who had emailed with me.
Also-also, leaks have created a culture of expectation and entitlement among fans and readers, many of whom routinely email or tweet at me to ask, "Any good inside info about my favorite team? Any leaks you can share with me?" (After fielding hundreds of such queries in recent years, I now just respond with a link to this page.)
Still, leaks and leakers make the world — and my world — a more interesting place. Here's hoping they keep coming in every now and then.
•  •  •  •  •

Baseball News: Slump-buster move last night by the Brewers, who wore their BP jerseys for their game against the Reds (and lost anyway, giving up 16 runs!). I'm all for superstitions and rituals, but suiting up like it's a spring training game is never a good idea. "¦ Cross-dressing alert: Reds utility man Kristopher Negron is a big Golden State Warriors fan and wore Chris Mullin socks under his game socks the other day (from Matt O'Bryant). "¦ As some of you may know, the Phillies were briefly renamed as the Blue Jays in the early 1940s. Here's a giveaway cap from that period (nice find from Frank Bitzer). "¦ Gorgeous striped stirrups last night for Oklahoma State (from Seth Leonard). "¦ Tulane wore bright blue uniforms yesterday to promote prostate cancer awareness. Also, note the clashing logo creep — Rawlings on the jerseys, Nike on the socks. "¦ The Newton Royals — that's an amateur team in Massachusetts — have some bizarro helmets (from Cory Enayat). "¦ The Hunter Pence pants-above-the-knee look appears to be catching on with the youth. "¦ Here's something you don't often see: a team logo with an exclamation point. "¦ Los Osos High in California wear a modified White Sox beach blanket template, complete with a Sox-style silhouetted batter on the cap (from Hugh McBride). "¦ Whoa, look at the size of the uni numbers on these U. of Miami throwbacks.

NFL News: Here's a breakdown of the NFL's top-selling jerseys. "¦ Adrian Peterson's agent stirred the pot the other day by wearing a Buccaneers cap. "¦ The Packers will retire Brett Favre's number on Thanksgiving (thanks, Brinke). "¦ Someone has ranked all 32 NFL draft caps. "¦ NFL schedule notes with possible uni-related implications: Tennessee's sked page shows home games in white, and Green Bay's shows a 1980s wordmark.

College Football News: Michigan State's new uniforms will be displayed this Saturday as part of the spring game festivities. "¦ New ACC patches for Viginia Tech (from Andrew Cosentino). "¦ Jason Hillyer picked up this Ohio State bike for his five-year-old kid at a local Goodwill for only $12 — score! "¦ Clint Richardson has broken down all the details of what appears to be the new Auburn uniforms.

Hockey News: Negotiations are beginning to see who will be the uniform outfitter for next year's World Cup of Hockey. Key quote: "Several NHL sponsors [said] they expect the league to use the World Cup of Hockey to trial on-uniform advertising." "¦ If Vegas gets an NHL expansion franchise, its colors will apparently be black, gold, and grey (from Nathan Foss). "¦ Preds goalie Pekka Rinne wears a baseball batting glove, or something similar to that, under his catching mitt (from @defreeuw83).

NBA News: 76ers CEO Scott O'Neil seems to be hinting that the team will soon have a sleeved alternate. "¦ With changes looming, here's a look at Clippers logo history. "¦ The Hawks had to pull their Game 1 giveaway T-shirts because they misspelled one player's name and omitted another's (from Yusuke Toyoda).

Soccer News: "I run a blog that focuses on the shirt numbers worn in soccer," says Dennis Hurley. "The most recent post examines the unusual numbering employed by Liverpool when they dominated in England in the 1970s and '80s. It differed a lot from the traditional numbering system as, often, players would switch positions but retain their old number." "¦ "Norway's women's national soccer team will be playing in the upcoming Women's World Cup in unisex jerseys because Nike hasn't been able to provide women's cut uniforms in the necessary time frame," says Kary Klismet. Good thing Norway's national colors don't include midnight green, or else they'd be screwed even worse, eh? "¦ Liverpool has renewed its jersey advertising deal with Standard Chartered Bank. "¦ "Aston Villa's 19-year-old Jack Grealish caught everyone's eye last weekend with his breakout performance and his tiny kid-sized shinguards," says Yusuke Toyoda.

Grab Bag: I see that two entire readers have ordered the newly available Uni Watch watch, which is approximately one more than I expected. If those two people are reading this, please send photos when you receive your watch! "¦ Pantone has introduced its first new color in three years (from Paul Lee). "¦ Speaking of colors, my lifelong love of the color green has now been validated by science! So if you favor orange or blue or one of those other lesser colors, that's like believing in the Tooth Fairy or Santa Claus (and loving purple is akin to climate change denial, but I didn't need scientists to tell me that.) "¦ JetBlue's old uniforms have been upcycled into carry-on bags. "¦ Russia's tourism ministry is in the market for a new logo. "¦ The Maryland and Johns Hopkins lacrosse teams will now be playing for a crab-shaped rivalry trophy (from Eli Davis). "¦ Professional snooker player Ronnie O'Sullivan played in his socks at the world championships yesterday (from Paddy Fleming). "¦ After years of wearing Adidas, Cuban president Fidel Castro was recently spotted wearing Puma (from Tim Stackhouse). "¦ The guy who designed Barack Obama's 2008 campaign logo is the latest person to weigh in on Hillary Clinton's campaign logo. "¦ You know how the car brand Audi has a logo featuring four rings? Here's what they stand for. "¦ F1 driver Lewis Hamilton has switched helmet suppliers.