Click To Enlarge
By Phil Hecken
Yesterday evening, the Texas Christian University Horned Frogs unveiled new uniforms. Let's just cut straight to the chase: Yes — that is supposed to be sublimated "frog skin" on those uniforms. So far, we're seeing in their monochromatic form (white, purple and gray), but at their spring game last evening, the team also unveiled some new combinations.
I'll just let Nike's wordsmiths describe the new uniforms:
The TCU Nike Mach Speed Uniform features the latest innovations in lightweight fabric built for maximum speed, ventilation and comfort. The new uniform design is one of the first to include a full sublimated pattern on the jersey and pants. Like the fierce, desert-dwelling mascot, the horned frog, the TCU football team uses speed, quickness and defensive tactics to outwit opponents. The horned frog's scaly body armor inspires the new sublimated pattern "" a digital evolution of the program's existing lizard skin pattern. Covering the entire jersey, and extending through the pant, the motif embodies the fearless attitude that defines both the mascot and the team.
Let's take a look at each one (and yes, for each photo you can click to enlarge, if you dare).
. . . . .
Purple
According to Nike, "The purple jersey and pant combination serves as the Horned Frogs' home uniform. The color represents nobility while embodying a powerful aura and undeniable energy. White numbers, symbolic of honor, accent the purple uniform in a bold, high-contrast combination."
. . . . .
White
The white uniform (which is the away uni) is described as such: "TCU's white-on-white away uniform holds special meaning: The white color reflects good sportsmanship and serves as inspiration for victory even in the harshest environments."
. . . . .
Gray
"TCU's third uniform features a gray jersey and pants, providing a neutral base for the purple and white accents," according to the manufacturer.
. . . . .
Is there anything else we need to know? "Further graphic details on the jersey include the words, 'GIVE EM HELL,' embroidered on the back neckline. The phrase echoes the school's famous 'Riff Ram' cheer, which has been a stadium standard and a fan favorite since the 1970s." Interestingly enough, in the photos provided by Nike, there was no closeup (or shot at all, actually) of the "GIVE EM HELL" embroidery.
Where do we start. First of all, I don't hate these, although I think Nike is taking their ability to sublimate patterns just a tad too far here. It's not like they haven't done the frog-skin pattern before, either — they've had it on their helmets a couple of different times, and even went so far a couple years ago to add a red stripe — symbolizing the blood shooting out of the eyes of the horned frog. The new helmets (assuming they only have the purple and white), have the frog-skin pattern on the shell and on the stripe, respectively. Those actually compliment the unis pretty well.
I don't even mind the sublimated pattern present on the gray and purple uniforms. I think from a distance it won't be all that noticeable (although that remains to be seen — and who knows how they'll look when players perspire). What I don't particularly like (at first glance) is the monochromatic look of the gray and purple uniforms. I'm hopeful they'll break those up by wearing white pants or some other color pants from the jerseys. But the frog-skin pattern, aside from the fact that it's completely unnecessary, is fine. I'm not sure how big a recruiting tool that's going to be, but hey, it's different. It also looks like they've dumped a significant amount of black from the colorscheme (and replaced it with GFGS). And at least there is no blood shooting from the eyes.
OK readers…you've seen them. What do you think? Good, bad, or something else? Did Nike push the envelope just enough, or is this the beginning of the end? Let's hear your thoughts in the comments below.
Classic Ballpark Scoreboards
I'm pleased to continue with a favorite weekend feature here at Uni Watch, "Classic Ballpark Scoreboards," which are created by Gary Chanko. You probably know Gary best for his wonderful colorizations, but he has been a solid contributor for many years, and this is his new project. This segment will appear every Saturday on Uni Watch.
Here's Gary (click on image to enlarge):
. . . . . . . . . .
Classic Ballpark Scoreboards – Series II
by Gary Chanko
This week the series visits that once massive, hulking edifice along Lake Erie, Cleveland's Municipal Stadium.
Cleveland Municipal Stadium

Home of: Cleveland Indians (1932-33, 1936-1993);
Cleveland Browns (1946-1995); Cleveland Rams (1936-37, 1939-41, 1945)
Closed:December 1995; Demolished: November 1996
Municipal Stadium, Cleveland Stadium, Lakefront Stadium, Mistake by the Lake; all refer to the same cheerless place the Cleveland Indians called home for parts of seven decades. The ballpark's location (next to Lake Erie) and cavernous size combined to create an unwelcoming venue for baseball.
The Stadium was among the first multi-purpose facilities and served as the playing field for both baseball and football from the beginning. At the time the Stadium was completed in 1931, the 78,00 plus seating capacity was the largest in the world. But the massive seating capacity was tough to fill during the ballpark's initial depression era years.
Complaints by fans and players (monstrous size outfield) drove the Indians back to League Park in 1934 where they continued to play some (mostly weekday day games) of their games through the 1946 season.
The ballpark's rudimentary scoreboard was located in dead center field among the bleachers and some 500-feet from fans behind home plate. It must have been a challenge to see the postings. Gruen sponsored the analog clocks; the one on the right was purposed for football.
This scoreboard illustration depicts a game in progress with the Yankees on May 23, 1948.
A Few Things to Know
• The opening event in the new stadium occurred on July 1, 1931, with 37,000 fans in attendance. But this event wasn't an Indians baseball game. It was a world heavy weight championship boxing match. The Cleveland Indians inaugural game will take place a year later.
• The 1948 version of the scoreboard was replaced by 1953. The new scoreboard now included advertising (the ubiquitous Chesterfield ad) and a new watch sponsor – Longines, of course.
• 84,587 people attended a Yankees-Indians game in 1954.
• Cleveland's Osborn Engineering Company and the architectural firm Walker and Weeks designed the original Stadium. Oddly the same two companies were involved in the demolition.
Next week Classic Baseball Scoreboards returns to the City of Brotherly Love for a look back at Connie Mack Stadium in the 60's.
~ ~ ~ ~ ~ ~ ~ ~ ~ ~
If anyone is interested in purchasing a digital copy of these posters, Gary is working on an online purchase option. In the interim you can contact him directly at Classicscoreboards@gmail.com.
Uni Tweaks Concepts
We have another new set of tweaks, er…concepts today. After discussion with a number of readers, it's probably more apropos to call most of the reader submissions "concepts" rather than tweaks. So that's that.
So if you've concept for any sport, or just a tweak or wholesale revision, send them my way.
Please do try to keep your descriptions to ~50 words (give or take) per image — if you have three uniform concepts in one image, then obviously, you can go a little over, but no novels, OK? OK!. You guys have usually been good with keeping the descriptions pretty short, and I thank you for that.
Like the colorizations, I'm going to run these as inline pics — click on each one to enlarge.
And so, lets begin:
~~~
First up today is Marcus (no last name given) with a new look for the Broncos:
Hi Phil,

This is a bit more modern than most concepts I see featured, but I wanted to completely re-vamp the Broncos, and give them what would be one of the boldest looks in the NFL. Dull but intimidating primary color, vibrant, in your face numbers and accents. Pretty much the opposite of the attitude Denver went into the Playoffs with.

Thank you,

Marcus.
. . .
And we close today with Jeff Callahan who has a Cardinals concept:
Hey Phil,

Here's my uni tweak for the Cardinals. I love the black bat and 1940s lettering paired with the current birds.

Thanks! Uni-Watch rocks!

-Jeff
. . .
And that's it for today. Back with more next time.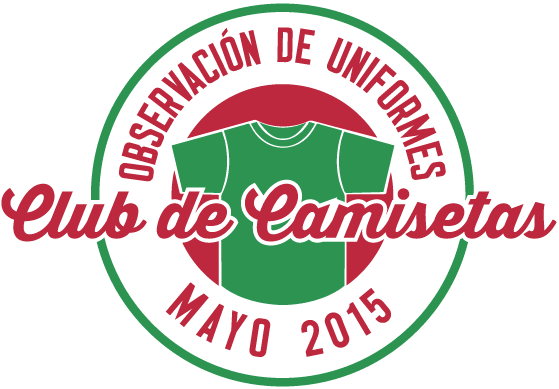 T-Shirt Club reminder: The Uni Watch T-Shirt Club's latest limited-edition design, jointly inspired by Cinco de Mayo and the Brewers' "Cerveceros" jerseys, is available from now through Monday. Full details here, or go directly to the ordering page.

LAST CALL For The Latest Contest
In case you missed it or were distracted by Paul's ESPN contest to design a uniform for the future Las Vegas hockey design, Jim Vilk & I are hosting another uniform re-design contest on UW.
You can read the full details here, but basically the idea is to "free up the great names, colors and logos of the USFL and reuse them" for other teams in current leagues — all teams/leagues are open (except football, since the USFL was a football league).
I've received a few submissions over the past week and a half, but not the usual number I receive for a contest such as this. If I don't receive any more, I'll just run all the ones I did receive in one contest. The deadline is April 15th, so you still have time to get your concepts in.
Uni Watch News Ticker:

Baseball News: Rather bizarre item from the NYT, notes the "Nationals are playing slow soft-rock songs during the visiting team's batting practice. As if their standout starting rotation were not daunting enough, the Nationals are also trying to gain a psychological edge on their opponents, at least in some small way" (thanks, Paul). … For those interested, here's the video from last year's Opening Day Chief Wahoo protests (from Peter Pattakos). … Speaking of the Indians, "You would think the Indians would learn," says Dwayne White. "Speaking of racist images, this is not just racist, it is stupid too." … Reader Andy Horne went to the Potomac Nationals (aka P-Nats) Class High A team opening night Thursday against the Lynchburg Hillcats and got a few good pics: "1. Nellie Rodriguez (1B for Hillcats) going high-cuff; 2. Wilmer Difo (SS for P-Nats) going high-cuff with some great stirrups; 3. A bad pic but Jason Werth is on a rehab assignment and is using his Washington Nats helmet with his number 28 instead of the P-Nats team issued. He also was issued #44 as another player on the P-Nats has 28; 4. Sponsor creep alert! Wegmans (a grocery store chain) sponsoring the on deck hitters circle; and, 5. The P-Nats won the Carolina league championship last year and their opening day giveaway was a replica championship ring. What I thought would be some plastic cheap-o ring actually was legit." … Perhaps the Padres are unaware of the purpose of the "batters eye" background? (nice spot by Jim Walaitis). I believe that's visible ONLY for the TV audience, however. … Cubs GM Theo Epstein threw a brushback pitch at Clark the Cub (thanks to Patrick O'Neill). … Looks like the 2015 World Series & Post Season logos have been revealed. Chris Creamer has the scoop. … On June 28th, Aberdeen Ironbirds players will be wearing these jerseys on Autism awareness night. More info here (h/t Joseph Young). … Vanderbilt has some custom new gloves (from Trés Lawless). … "The Richmond Flying Squirrels outfitted Virginia Governor Terry McAuliffe in a team jersey with number & NOB for their hope opener (Thursday) night," writes R. Scott Rogers. "The team gave McAuliffe the number 1, alas. He's officially the 72nd governor of the Commonwealth of Virginia. Maybe the 1 stands for the number of consecutive terms he is constitutionally permitted to serve?" … Here are the orange jerseys the Richmond Flying Squirrels will wear every Friday this season (via MiLB Promos). … The Toledo Mud Hens will be going back to the future this year (how original). … The Salem Red Sox have a throwback Avalanche hat and a remembering VA Tech shooting in 2007 cap (via Alex). … Oops. The scoreboard at Camden Yards was just a bit off yesterday (nice grab by Rasher2). … Alexei Ramirez honored Minnie Minoso at yesterday's White Sox opener (h/t Mike Chamernik). … "Alexei Ramirez is wearing a Minnie Minoso jersey today," Eriq Jaffe adds, "Either MLB gave him permission, or there's going to be a fine. This may be the first time that a player has worn a 'tribute' jersey for a player with a memorial patch for that same player on the jersey." … Ohio State wore these camo things yesterday (h/t Ron Mexico). … Is this a new script for Indians? Says Kevin J. Chmura, "I don't know why they would trademark it unless they plan on using it." … Here are the Omaha StormChasers All Star patches for this season (thanks to Ben Matukewicz). … Here's a look at the Unequalâ"¢ protective shell in Hector Noesi's hat. Made of a composite that contains Kevlar (h/t, literally, to Jeremy Dodson). … New Era has introduced a really awful cap. Actually, that cap might go well with my Hawai'ian shirt, but otherwise…it's awful. … Check out the socks Cameron Maybin was rocking yesterday (via Chris Brueckner). … The San Francisco Giants will wear this patch in honor of Lon Simmons, starting Monday (thanks Brinke). … "It looks like Brewers outfielder Khris Davis is wearing one of those 'Say No To Drugs' wristbands," says Randy Allemann — who thinks it may be one of these.

NFL News: Cleveland Browns uniform leaks (allegedly) are everywhere. Nothing 'new' in that article, but as we at UW (and the article) have pointed out, take everything with a grain of salt. One interesting factoid from that article though: a tweet from Daryl Ruiter with this quote — "Will also say #Browns regime has history of spreading different info internally to see what becomes public to figure out who's leaking info." Good point.

College Football News: Oops: Looks like ESPN was using JT Barrett as "cover boy" for a Braxton Miller story (nice spot by Hunter Ginn). … In this photo of Michigan's April 2013 Spring Game, Taylor Lewan wears the team's usual helmet, but Kyle Kalis is still wearing the matte finish helmet from the January 2013 Outback Bowl (good spot by Brian McCrodden). … The Colorado Buffaloes will unveil new uniforms on May 1 (h/t Matthew Robins). … The Memphis Tigers played a spring game last night. They put their area code on their lids (h/t nick fromtheinternet). … The short-season baseball Boise Hawks hinted on Twitter that they may soon have a purple alternate jersey, just like the Albuquerque Isotopes announced (via Brad Iverson-Long).

NBA News: Whoa — is this a Memphis Grizzlies logo on Native American ceremonial wear? Great spot by Victory Cheeseballs. … Wow — check out the inconsistent script "Nats" font on these 1955 Syracuse Nationals jerseys (they won the NBA championship that year). Thanks to Matt Newbery). … "While watching '30 for 30 – Sole Man: Kobe and The Gunslinger,' I noticed at the 7:56 mark they are just starting to talk about Kobe's Crazy 8 Shoes and the actor appears to be wearing Nike sock," says Chuck Betts. "Found it odd considering the subject matter of that part of the film with Sonny Vaccaro just being fired by Nike." … Yesterday the Cavs and Celts (h/t Scott) hooked up in a color vs. color game (h/t M.R. Villwock).

Hockey News: "Flag spotting on Ryan (McDonagh)'s shoulder pads," writes Luke Rosnick. "This is from the webleedblue.com facebook account. This was during the Rangers' annual 'Blueshirts off our backs' ceremony, so perhaps was just for this occasion." … Check out the beautiful unis worn by the 1934 Stanley Cup Champion Chicago Blackhawks (h/t John Urbina).

Soccer News: Liverpool has unveiled their 2015-16 kits by New Balance. Says holycalamity, "Not Bad." Here's another look. And here's an article with some more photos. … Here is a render of leaked details of the USA 2015 home kit (from Conrad Burry). And an actual picture of the USWNT kit. … Also from Conrad, here's a leaked photo of the 2015-16 Juventus home kit.

Grab Bag: Reader Brady Graham writes, "Don't know who singer Naughty Boy is, but a dancer in his music video was wearing a Kansas City A's inspired hat I received as a giveaway on A's Night at Kauffman Stadium in 2011." … D-baggery alert: adidas is suing Marc Jacobs over the use of its stripe design (h/t SoleCollector). … Here are the uniforms the Buffalo Bandits will be wearing for their Tucker Out Lymphoma night on April 25th (h/t Ryan McConnell). … Check out the USA flag stripes on top of Johns Hopkins University helmets (via Griffin Smith). … Here are the outfits Masters Leader Jordan Spieth will be wearing today and Sunday (via Darren Rovell). … The original members of Grateful Dead will host two shows at Levi's Stadium on 6/27 & 6/28 (read more here). … Yesterday, Phil Mickelson's caddy was wearing a North Star's tee under his caddy jumper (h/t Ryan Hagen). … Carla Borrego of the Adelaide Thunderbirds in the ANZ netball championship is the only player who wears knee-high black socks (thanks to Graham Clayton).
And that's all for today. As you may have seen in yesterday's Uni Watch, I'll be traveling today and have only limited access to the computer — and I will probably only be able to take ticker submissions by e-mail. I should have full content tomorrow (although any breaking uni news will possibly have to wait). Try to keep the ticker submissions light, if you can! Thanks.
Follow me on Twitter @PhilHecken.
Peace.
.. … ..
"Look, if you're embarrassed to be wearing a hat called a trilby, then don't wear it. Wearing a trilby but calling it a fedora isn't the answer."
— R. Scott Rogers