Reader Douglas Ford recently alerted me to the work of an artist named Dan Stromme, who has an interesting specialty: He paints sports scenes on helmets and jerseys.
Let's start with the helmets, which are particularly cool. Here are some of my favorites (for all of these, you can click to enlarge):
You can see more of the helmet artwork here and here.
Pretty good, right? Stromme also does paintings on jerseys. Here are examples from each of the major pro sports:
I love these. Similar to Sean Kane's wonderful painted baseball gloves, although not as intricate or detailed. Reasonably priced, too.
According to Stromme's online bio, he's been doing this type of work since 2001 — surprised he hadn't come across my radar until now. Major thanks to Doug Ford for bringing him to my attention.
• • • • •
Click to enlarge
Birthday girl: People sometimes tell me I don't look as old as my age (51). I must get that from my mom, who turned 91 yesterday and really doesn't look it! This photo was taken yesterday afternoon in her apartment, just before my brother and I took her out for a birthday lunch.
• • • • •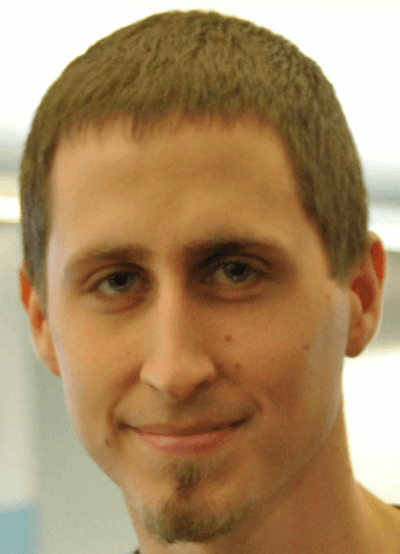 Mike's Question of the Week
By Mike Chamernik
A few weeks ago, an anonymous reader sent in a tale of what's been going on at his home: His 17-year-old son's favorite shirt, a House of David T-shirt, is starting to age and get worn out. While doing laundry, his wife took the shirt and set it aside so the son wouldn't wear it (she hoped to find a similar tee to replace it). The son, though, found the tee and went back to wearing it.
We've all had our favorite shirts and articles of clothing over the years, and we've all had the battles either with others or with ourselves over continuing to wear something that's become old, ratty, faded, stained, or ill-fitting.
Did you have any sports-related shirts that you once loved but eventually had to get rid of? Who forced you to stop wearing it? Instead of tossing it, did you do anything creative with it? Or, were you the parent/husband/wife in this scenario, and did you have to convince someone to cease wearing a shirt that had seen better days? Post your answers in today's comments.
One of my favorite T-shirts was this Dwight Howard one that I got six years ago. I really dug the Free Darko-inspired artwork. I stopped wearing it because he changed teams, and the shirt got too big. Also, when I was in seventh grade, I wore an Allen Iverson AI-branded red football jersey. I wore it and it got washed so often that it faded to pink. And I still wore it until my mom made me shelve it.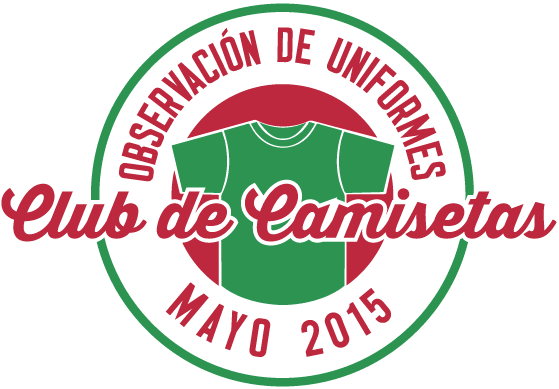 T-Shirt Club reminder: The Uni Watch T-Shirt Club's latest limited-edition design, jointly inspired by Cinco de Mayo and the Brewers' "Cerveceros" jerseys, is available from now through next Monday. Full details here, or go directly to the ordering page. Heck, years from now maybe this shirt could end up being your answer to Mike's question!
• • • • •
Uni Watch News Ticker
By Mike Chamernik

Baseball News: These donuts with throwback Padres logos on them look delicious. … Speaking of the Padres, they had an interesting giveaway for their home opener: a team-branded fedora. "¦ Included in this minor league season preview is an infographic on affiliate changes and a look at themed promotional jerseys (from Phil). … Chicago's ABC 7 is now broadcasting Cubs games, and the station's MLB graphics package had several errors. … New jerseys, caps and number font for the Pawtucket Red Sox (from Phil). … Here's a photo gallery of Indians home openers (from Phil). … A Redditor found a misspelled Madison Bumgarner jersey for half off in the Mariners team store. … We've talked about the 1906 New York Giants' "World's Champions" unis, but here's a GIF of it in action (from Ben Fortney). … Last night, the Phillies wore 1915 throwback caps and even the team's ushers turned back the clock. [I had previously reported, based on this item, that the Bosox would also wear throwback caps in this game, but they didn't. "" PL] … Kyle Romine was looking at hats in the Royals' online store and found that the reverse photo of an on-field cap was of a Brewers cap. "The Royals on-field caps have a white squatchee and a blue and gold MLB batterman logo," he says. "This is obviously the Brewers on-field cap because of the blue squatchee and the blue and yellow MLB batterman logo." … Jonathan Daniel found a photo of Babe Ruth wearing a memorial armband for Ray Chapman, the Indians SS who died after being hit in the head with a pitch while playing the Yankees in 1920. … This may have been seen around here before, but Georgia's North Gwinnett High School wears unis inspired by the White Sox's 1980s beach blanket look (from Spin Hansen). … The Nippon League's Rakuten Eagles unveiled their Tohoku Green alternates for their summer games (from Yusuke Toyoda). … Great uniform matchup between two Mississippi high schools. Brandon wore horizontal stripes and Petal wore mono-dark gray (from John Benal). … Want to discuss your favorite national drug store chain on Reddit? Don't go to /r/Walgreens. … The third item in this piece says the Braves require their minor leaguers to go high-cuffed, so the Carolina Mudcats, the Braves' new Class-A team, had to order new pants because the old ones were too long. It's not clear why they couldn't just re-hem the old pants (from Elena Elms). … The New York City Fire Department has a Yankees pinstriped firetruck (from Matt Shevin). … Latest MLBer to wear stirrups: Padres pitcher Nick Vincent . "¦ The Mets' new alternate road cap, with the grey "NY" logo, made its on-field debut yesterday. "¦ Here's a great shot of the Astros lining up for Opening Day in 1971 in their shooting star uniforms. "¦ The Double-A Tulsa Drillers, now affiliated with the Dodgers, have Dodgers-themed uniforms.

NFL News: With the Browns set to unveil new uniforms, here's a rundown of all the changes they've made over the years (from Phil). … Check out this team photo of the 1969 Miami Dolphins. No. 41 at the far right is wearing mono-aqua! (From David Caveda.)

College Football News: Paul showed a photo of an uncommon 1980s Tennessee logo yesterday. Daniel McMullen points out that Tulane had a very similar logo at the time. "¦ If you play for Oregon, you end up with a lot of jerseys.

Hockey News: Blackhawks goalie Scott Darling has a Chicago-themed mask. Darling is from nearby Lemont, Illinois (from Gil Neumann). … Chris Wautel noticed that for goalie masks, white backplate straps do not have an NHL logo on them, but black ones do. … The Sharks wanted to wear their teal uniforms last night, so they asked the Oilers to wear white at home. … Tiger Woods' caddy is wearing a Rangers shirt under his jumpsuit at the Masters (from Alan Kreit). … In the first matchup of last night's Frozen Four, Providence and Nebraska-Omaha wore Frozen Four patches on the fronts of their jerseys. In the second game, Boston University and North Dakota (couldn't find a photo for them, unfortunately) wore patches on their sleeves above the numbers (from Dane Drutis).

Soccer News: In February, the Portland Timbers shot photos of fans posing with an axe (from Yusuke Toyoda). … David Templeton, of the Scottish Championship side Rangers, had a misspelled jersey last night. He got it fixed for the second half, though. "¦ Liverpool's new home kit has leaked.

NBA News: LeBron James' recent habit of playing without his usual headband has been turned into a T-shirt (from Andrew Cosentino). … The Pacers received permission from the league office to wear their Flo-Jo throwbacks tonight in Detroit. … Rockets guard James Harden and Spurs coach Gregg Popovich compared beards the other night.

College Hoops News: Yesterday Paul talked about baseball players and football quarterbacks wearing gloves on their throwing hands. According to this article, Louisville's Milt Wagner wore black golf gloves during a game in 1982 (from Martin Sumners).

Grab Bag: Yoga pants are now being marketed towards kids (from Tommy Turner). … Here's an interesting look at why movie directors wear blank baseball caps (from Jason Hillyer). … Antarctica has a legit retro bowling alley, complete with manual pinsetters! Very cool (thanks, Steven Zerhusen). … I'm burying the lede here, but new logo for the Belize History Association.
•  •  •  •  •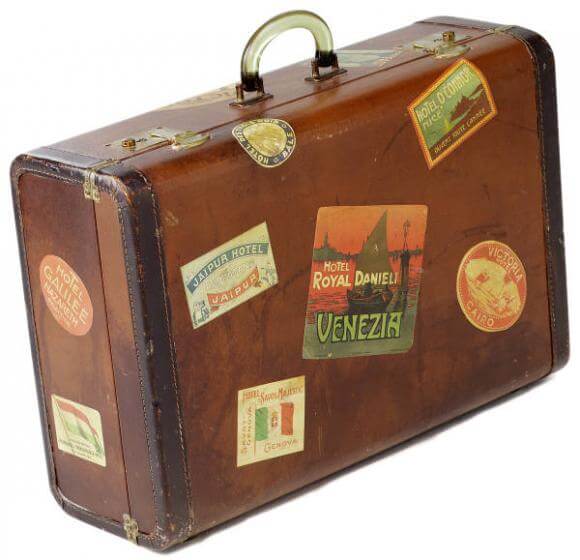 On the road again: The next few days are going to be a bit tricky, because Phil and I are both traveling. Let's start with Phil: He's going to be taking a road trip getaway this weekend, which probably won't affect tomorrow's content but might result in a lighter-than-usual post on Sunday. Of course, "lighter-than-usual" for Phil is still plenty substantial by anyone else's standards, so I'm not too worried.
As for me, tomorrow morning I'm flying to Milwaukee, where I'm going to spend the weekend attending to two personal matters — one of which should be very joyous, the other deeply painful. I'll stay in Milwaukee so I can cover the Bucks' logo unveiling event and some other ESPN duties on Monday afternoon and evening (intern Mike Chamernik will come up from Chicago to assist me), and then I'll fly to Cleveland on Tuesday so I can cover the Browns' uniform unveiling that night. I'll fly home on Wednesday.
We'll definitely have content each day, but it might be on the light side, especially some of the Tickers. But I'll be turning out plenty of ESPN content during this period. For the Bucks unveiling, I'll have a reaction/assessment piece on Monday night, and then on Tuesday I'll have a big feature on how the team's new colors, typeface, and logos were developed. I was given exclusive access to the design firm that handled the project — a small shop here in Brooklyn — and they showed me their preliminary sketches, developmental logos, and more. It's a good story, and a rare glimpse at how a team redesign really works. And for the Browns' unveiling, I'll write something for ESPN on the fly that night.
My usual work routines are gonna be all disrupted, and a lot of stuff will no doubt fall through the cracks. Thanks in advance for your patience.