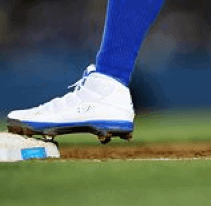 TBig Uni Watch day over on ESPN, as my annual MLB season preview is up, and so is an interview I did with the guy who's selling that vintage Mets bullpen buggy. Enjoy.
Meanwhile: Wally Campbell, who wrote last Friday's entry about the Cardinals' lone white-shod player, Scipio Spinks, sent me a follow-up note with some additional news about MLB players with white footwear.
The first tidbit involves the Mets. Now, a fair number of Mets players have worn white shoes in various MLB All-Star Games, including Dave Kingman in the 1970s, a bunch of 1980s players, and, more recently, David Wright. But I'd never seen a white-shod Met in a non-All-Star setting until Wally showed me this shot of Ed Kranepool wearing white Pumas at a team workout one day prior to the start of the 1973 World Series in Oakland (click to enlarge):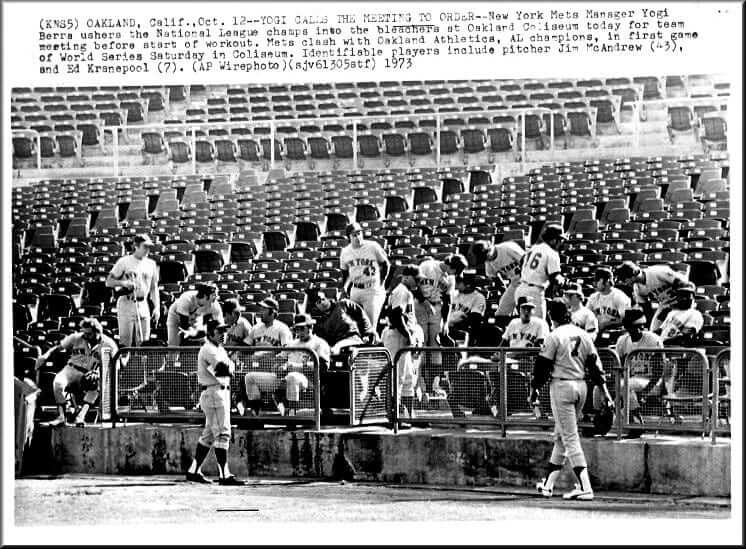 Of course, the host team — the A's — wore white shoes, so Kranepool may have been imitating or mocking their shoe stylings. I'm pretty certain nobody on the Mets went ivory-footed in any of the actual Series games, however.
And here's a shot of Braves players Ralph Garr and Dusty Baker wearing white shoes around the batting cage in either 1972 or '73 (click to enlarge):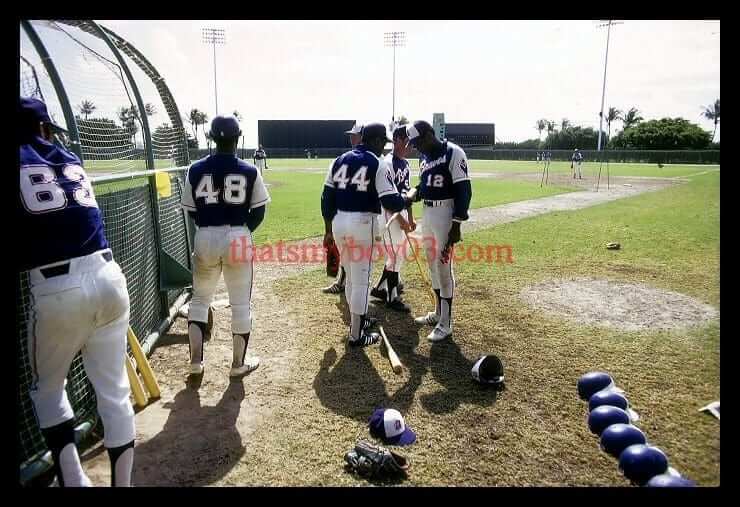 This is clearly a spring training shot. There's no indication that anyone on the Braves went white-shod in a regular season game, or even in a spring training game. But lots of liberties appear to have been taken during workouts and such.
And as long as we're talking about MLB shoe colors, reader Mike Williams was paging through the Phillies' 1971 media guide and found this fascinating entry about the team's then-new red shoes (click to enlarge):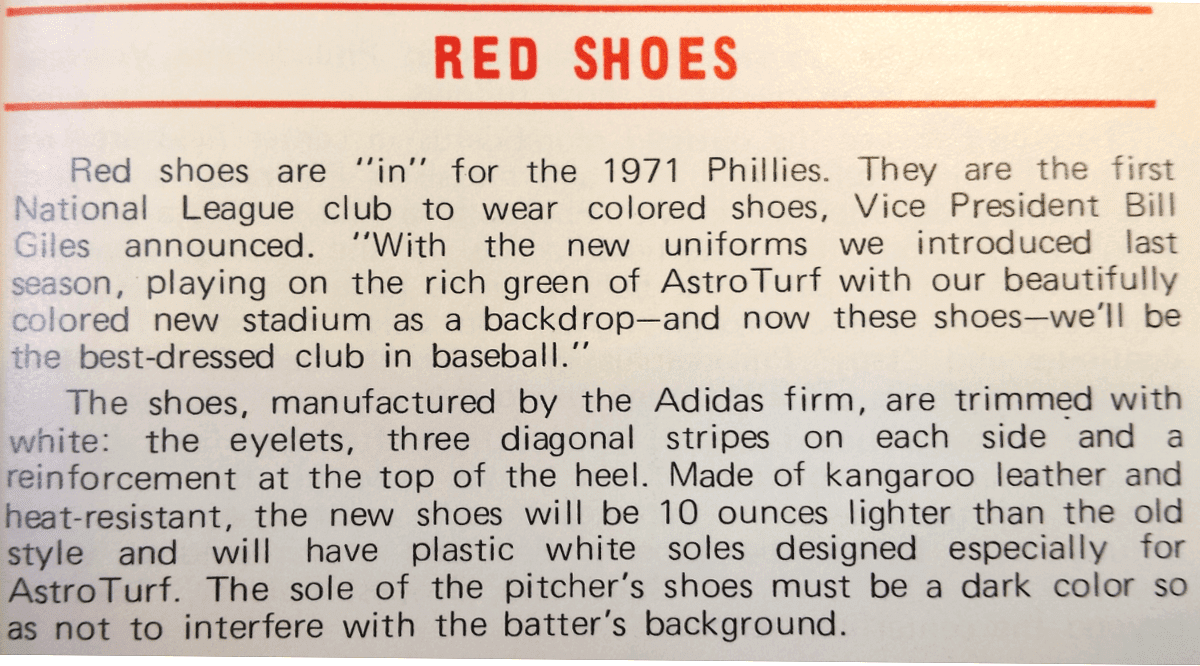 Interesting to see that they had a team-wide deal with Adidas. And I'd never heard about using white soles for Astroturf (presumably because the turf was hotter than regular grass), or about pitchers needing to wear dark soles.
As a bonus, that same media guide included a detailed description of how the Veterans Stadium scoreboard celebrated a Phillies home run. Good stuf!
• • • • •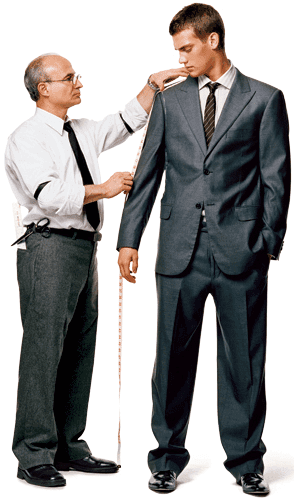 Nobody likes a tease: A really fun-sounding offer came my way on Friday. Michael Panuccio, the director of patterns and marketing for Majestic, who goes to the various spring training camps to measure the players for their uniforms (and who you may recall from this article, which ran in the Ticker last week), was coming to New York this week, and Majestic was offering to have him give me a personal fitting for an MLB uniform. A few days later they'd ship me a finished uniform, made to my measurements, for the MLB team of my choice.
That sounded great! I figured I'd get to tell Panuccio things like, "Keep the sleeves pretty short" and "Make the pants just long enough so I can blouse them at mid-calf" and "They told you I have a skin allergy to polyster, so you guys'll make this uniform out of flannel, right?," plus I'd ask him lots of questions. I was working to hire a videographer to record the session. Fun!
But then I got the word yesterday that Panuccio's schedule had changed and that he wouldn't be in NYC after all, so my personal fitting was cancelled. What a buzz-kill! We might be able to do it at a later date — hope so. Fingers crossed.
•  •  •  •  •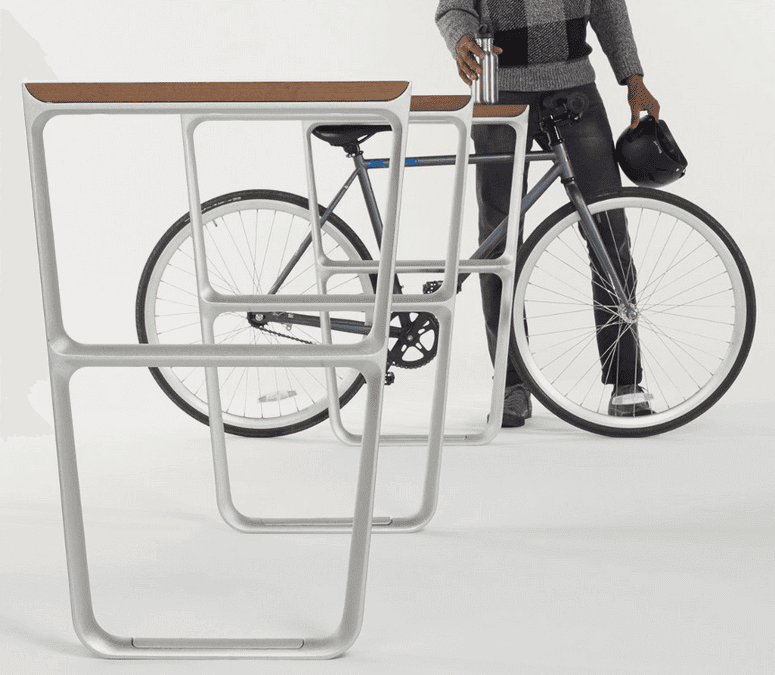 Inconspicuous update: The good news is that my latest "Inconspicuous Consumption" column for the design website re:form is now up. It's about bike rack design, which is one of the most wide-open design areas I'm aware of — I can't think of another product category with so many different solutions for such a simple problem. It was a really fun story to work on.
The bad news is that re:form is about to stop publishing, which means this iteration of "Inconspicuous Consumption" is finished after only two installments — disappointing. But re:form's editor, the wonderful Sarah Rich, says she may have a new gig in the works, in which case I'd be back in business with her. Fingers crossed.
• • • • •
Wildcat tamer: Our own Phil Hecken's latest piece for the Sporting News is a look back at the Kentucky basketball team's uniform history, which you can check out here.
Phil will be doing similar rundowns for the other Final Four teams — stay tuned.
•  •  •  •  •
ESPN contest reminder: I'm currently accepting entries for an ESPN contest to name and design a team for a prospective NHL expansion franchise in Las Vegas. Details here.
• • • • •
Membership update: A few more design have been added to the membership card gallery (including R. Scott Rogers's new card, shown at right, which is based on the Madison Mallards' 2013 alternate jersey). We currently have one open slot in the current production batch, which means the next person to sign up will get his or her card with quickly — probably within a week.
As always, you can order your own custom-designed membership card here, you can see all the cards we've designed so far here, and you can see how we produce the cards here.
• • • • •
'Tis the season: Passover begins this Friday, which means supermarkets are now stocked with Judaism's greatest gift to America: bottles of Coca-Cola with yellow caps, indicating that they've been made with cane sugar instead of high-fructose corn syrup (the latter of which, like all corn-based products, is off-limits to observant Jews during Passover). Further details here.
And yes, I realize Mexican Coke is also made with cane sugar, and often comes in glass bottles to boot, but it costs more, plus it doesn't offer the bonus of letting you feel like a Jew for a Day, so snap up that yellow-cap Coke while you can.
•  •  •  •  •
PRICE REDUCTION on patches: There are still about two months left in Uni Watch's 15th-anniversary "season," so why not grab yourself one of our high-quality embroidered patches, especially now that I've reduced the price from $13 to $9.95. Get yours here.
• • • • •

Baseball News: Reader Chris LaHaye was covering a high school tourney the other day and spotted a coach wearing a vest over a camouflage undershirt and khakis. "That's gotta be some kind of violation, right?" he says. "¦ Steven Robinson was rummaging through his attic and found some cool stuff, including these 1969 Citco MLB collector's coins and this totally boss MLB stamp album. Never seen that one before.

Pro and College Football News: Wrestlemania 31 took place last night at the 49ers' new stadium. "It seemed there was a lot of red and gold throughout the show, especially from wrestlers who typically have other color options," says Jared Patz. "I wonder if that idea was 'suggested' to them because of the 49ers' colors or if a they all just had the same idea." … A Georgia-based audio technology firm is about to release a set of speakers that look like UGA football helmets.

Hockey News: A new Virginia Tech study that ranks all the hockey helmets on the market indicates that about 25% of the ones currently in use, from the NHL on down to youth leagues, are unsafe and should not be used.

College Hoops News: Having a first-row baseline seat to one of yesterday's games might seem pretty exciting — until you found out how far away the first row was (from David Blum). "¦ The regional games in Houston had an outdated "UH" logo on the court.

Soccer News: Portugal's new away kit is continuing a trend of colorful jerseys. "¦ Details of Atlético Madrid's new jersey have leaked. "¦ Here's a good photo album of MLS match balls (from Conrad Burry). "¦ Here's an article and infographic on the top-selling EPL jerseys.

Grab Bag: The UNC lacrosse team wore yellow socks yesterday for pediatric cancer awareness. "¦ Pro motorcyclist Jorge Lorenzo says his performance in this past weekend's race in Qatar because of a helmet glitch that cost him about half a second per lap. "¦ F1 driver Lewis Hamilton was barred from switching to a new helmet with his team sponsor's colors. … David Firestone has written a piece on NHRA uniform variations.