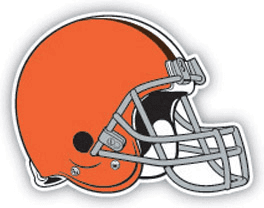 Okay, so we all know what the big news is for today: The Browns will be releasing their new logo(s). Multiple sources have reported that showtime will be at 10am Eastern.
Once the unveiling takes place, I'll add the logo(s) to the top of the page here. Then I'm going to interview Browns team president Alec Scheiner, and then I'll write an assessment for ESPN. Once that piece is published, I'll include a link to it here.
I'll no doubt have additional thoughts about the logo(s) after my ESPN piece is published. I'll gather those thoughts together for an additional post here — possibly later today, but more likely tomorrow.
Update, 10am: Logo and helmet have been revealed. Click on the link within this tweet for further details:
BREAKING: New Browns logo, helmet: https://t.co/qxUhXdEee3 pic.twitter.com/c91OyNNjdw

— Paul Lukas (@UniWatch) February 24, 2015
Update, 11am: I've now written my ESPN piece. The short version: I don't much care one way or the other regarding the new helmet and facemask colors; I love the new Dawg Pound logo; and I'm pretty worried about how the uniforms will look. Further details here.
• • • • •
ITEM! Suns preparing to release new jersey: The Suns will be unveiling a new alternate jersey tomorrow, and it will make its on-court debut on Thursday. You can get a reasonably good sense of what they're up to in this teaser video:
• • • • •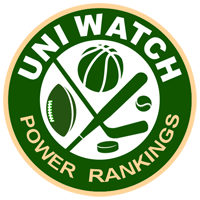 ITEM! Power Rankings set to resurface: Longtime readers may recall that I ranked all 122 MLB, NFL, NBA, and NHL uniform sets in 2012 and 2013. I didn't do it last year because, frankly, it was a massive amount of work that nearly killed me the two previous years. But we're resurrecting the Power Rankings this year with a new approach: I'm going one league at a time, spread out over the year. Maybe I'll intermix everything at the end of the year, or maybe not, but we'll at least keep the individual league rankings active.
First up will be the MLB rankings. Here's how they looked last time around. The new rankings will be out later this week — probably Thursday. Then I'll do the NFL sometime after the draft, and the NBA and NHL later in the year.
• • • • •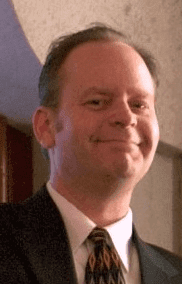 ITEM! Phil hits the big time: As many of you are aware, longtime Uni Watch pal Todd Radom recently wrote a piece about the Browns' logo history for the Sporting News. And now Uni Watch weekend editor L.I. Phil Hecken (that's him at left) has made his own Sporting News debut. The topic is very much in keeping with the kind of stuff he does here at Uni Watch: He's chosen the best all-time uniform for each American League baseball team.
I'm really happy to see additional voices from the uni-verse getting showcased by a legit sports media outlet, and I'm even happier that those voices are Phil's and Todd's. My understanding is that they'll both be contributing uni-related content to the Sporting News on a regular basis. Big congrats to both of them.
• • • • •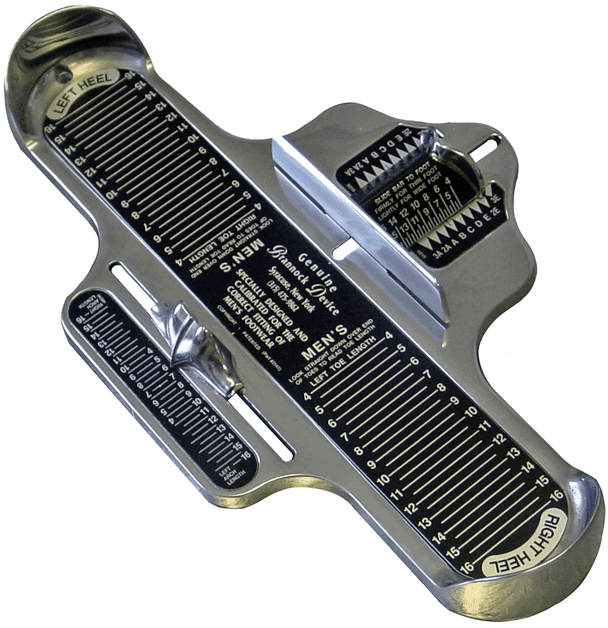 ITEM! Blast from the inconspicuous past: Back around Labor Day of 1993, I came up with the term "Inconspicuous Consumption." It nicely crystallized my obsession with design- and product-related minutiae (and, of course, was a play on the more familiar term "conspicuous consumption"), and ever since then I've thought of it as my personal brand, or at least my guiding principle, with the immortal Brannock Device, shown at right, serving as the classic inconspicuous object. In the months and years that followed, I published a zine called Beer Frame: The Journal of Inconspicuous Consumption, wrote a column called "Inconspicuous Consumption" (which originally ran in NYPress and then moved to New York magazine and finally to Spin), and wrote a book called Inconspicuous Consumption. Those of you who've ever received anything from me in the mail — a membership card, say, or a patch — know that I still use "Inconspicuous Consumption" as my return address. (As an aside, I also briefly had a record label called Inconspicuous Records, which definitely lived up to its name. Here's its only release).
Most of my creative projects — including Uni Watch, for sure — have had some element of the inconspicuous. But I haven't actually written under the "Inconspicuous Consumption" banner in many years. That changed yesterday, when re:form, the design website I've been writing for over the past six months or so, published my latest piece, which marks the rebirth of "Inconspicuous Consumption" as a monthly column. (And yes, you can all laugh at how the art director chose purple for the column's color scheme, grrrr, but I'm told this will change each month.)
The topic this month is classically inconspicuous — the design of things that go "Click!" when you close them, like this asthma inhaler:
Frankly, all the other things I've written about for re:form would have fit just fine under the "Inconspicuous Consumption" heading as well. So I'm not changing what I've been doing for them; we've just taken the step of making it a formal monthly column, complete with its own name.
I'm very, very happy about this. I hope you'll check out the column here.
• • • • •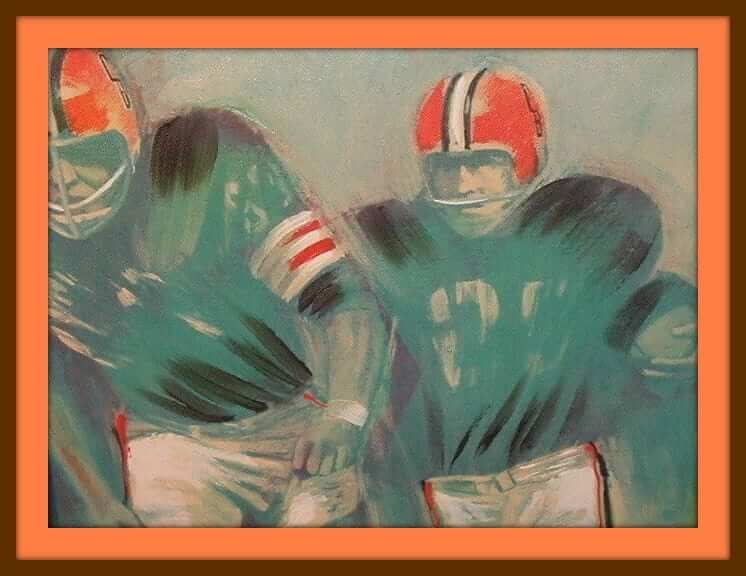 Collector's Corner
By Brinke Guthrie
The Brownies are going to reveal a new primary logo today, so let's start with them. First up (above) is a Dave Boss "Similart" painting with "CB" on the helmets! Then we have this promo ball with Brownie the Elf from the First Security National Bank & Trust. And here are a couple of 1960s drinking glasses — choose either a running back or a lineman.
Okay, that's enough Browns stuff for now. Here's the rest of this week's eBay haul:
• Check out this 1960s 49ers MacGregor kids' helmet.
• Cliff Engle alert! Here we have a 1970s Pittsburgh Penguins sweater.
• Good grief, check this out: a batch of 14 NFL posters from 1970. I remember having the Cowboys, Chiefs, Vikings, and Rams.
• Look at these game-worn Phoenix Suns shorts from the 1970s. Think that sunburst on the sides is big enough?
• Here's a late-1970s Hutch "Roger Staubach signature" football. Had to be made after 1976, based on the red helmet stripe on the box photo.
• Love the cover art on this 1974 Dolphins media guide. [Oooh, that's nice. Also like how it's called a "Facts Guide." "" PL]
• Here's a huge lot of 1970s-1980s NBA stickers, buttons, and more.
• Bagged, tagged, and ready to roll: seven 1970s NFL helmet buggies (Pats, Oilers, Jets, Bengals, Colts, Steelers, Browns) in one handy lot.
• Pittsburgh Pirates fans, serve up a cold one on this 1970s serving tray.
• No Steelers logo, but who cares? Here's an official "Franco [Harris]'s Italian Army" seat cushion for those cold Sundays at Three Rivers.
• Nothing says Don Maynard like this 1970s Jets helmet plaque from Kentucky Arts.
•  And we conclude with one from reader David Firestone, who submitted this antique football jersey from an American Federation of Labor team.
Follow Brinke on Twitter: @brinkeguthrie
•  •  •  •  •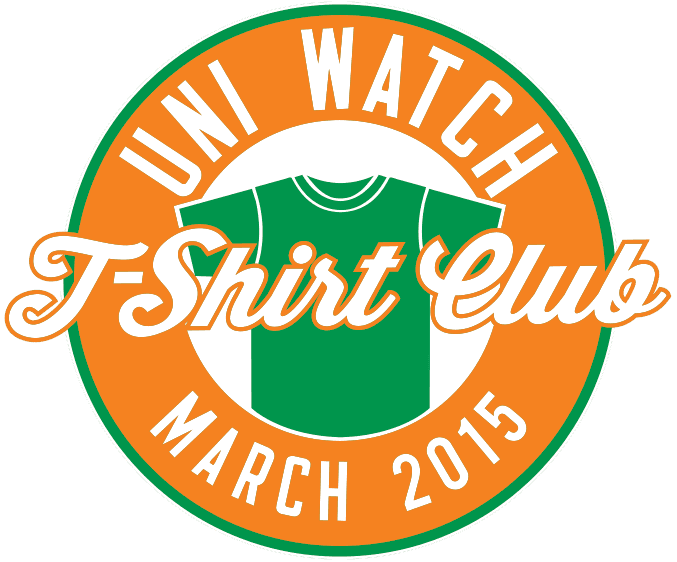 T-Shirt Club update: Big thanks to those of you who bought the St. Paddy's Day design from the Uni Watch T-Shirt Club. We sold as many of these as we did of the white "Home" design, which was a very pleasant surprise. The shirts should all deliver by March 10, although many of you will likely receive them sooner than that.
The April design will launch on Tuesday, March 17. I'll preview the design for you at some point during the preceding week.
• • • • •
Uni Watch News Ticker
By Garrett McGrath

Baseball News: Yesterday's Ticker mentioned that Braves OF B.J. Upton, who's renamed himself Melvin Upton Jr., would be wearing JrOB this season. Here's our first peek at that. … The Wilmington Blue Rocks, the high-A affiliate of the Kansas City Royals, have a new logo. … In 1978, the Gray Harbor Loggers had a player named William Murray who went 1 for 2 with a single in his only game. The rest of the world would go on to know him as Bill Murray (from Tim Dunn). … A look at the new uniforms for the University of Illinois-Springfield baseball team (thanks, Paul). … Russell Martin, now with the Blue Jays, appears to have switched brands for his catching gear. "¦ Here is a photo of Don Newcombe with the cast of the The Brady Bunch (minus Robert Reed) during a charity baseball game at Dodger Stadium, circa 1973. … No pictures but a good story from Brice Wallace: "I saw a fine version of Damn Yankees over the weekend at Weber State University. I was very impressed with the attention to detail with the baseball stuff. The logos for the Senators, Red Sox, Indians, and Tigers were period-appropriate, and the players wore their stirrups correctly (more of the sanitary sock showing in the back). But near the end of the show, a player was holding the uniform of one of his teammates, and the uniform pants were dangling from his arms, revealing that the stirrup socks were sewn onto the pants cuff, meaning the actors had no choice about how to wear the stirrups."

Pro and College Football News: Former Washington DB Darrell Green has donated a bunch of artifacts to the Pro Football Hall of Fame, including some of the Tootsie Rolls that he famously wore inside his socks (from Jon Solomonson). "¦ Reader Rex Henry has updated his ACC uniform tracking website to include the 2014 season.

Hockey News: The Montreal Canadiens celebrated their equipment manager's 2000th professional game (from Jeremy Brahm). … Alternate captain Cody McLeod of the Colorado Avalanche wears a wedding band when he plays (from Jerry W.). … The Arizona Coyotes will wear their throwbacks on March 5 against the Canucks (thanks, Phil). … Tampa Bay Lightning goalie Ben Bishop has a new mask with glow-in-the-dark lightning (thanks, Paul). … The Federal Hockey League unveiled new logos for this season's playoffs and championship. … The Boston University Terriers wore 1949-50 throwbacks last night (thanks, Phil). … The Spokane Chiefs of the Western Hockey League will have a breast cancer awareness night (from Larry Brunt). … The Prince George Cougars of the same league have a unique Zamboni (thanks, Phil). … The Kalamazoo Wings of the ECHL played two games on pink ice this past weekend — photos here and here (from Tony Anderson).

Soccer News: The Vancouver Whitecaps of MLS unveiled a new primary kit yesterday. The back of the jersey includes a little "Since 1974" notation, which raises a good question: Which is better: "Since" or "Est."?

College Hoops News: The University of Wisconsin Badgers are hosting a Red and White Stripe Out night where fans are asked to wear designated clothing based on their seating section (thanks, Paul). "¦ The Hillsdale College women's team is combining pink and camo in one uni. "¦ Still more pink, this time for the Notre Dame women.

Grab Bag: A few months before the Cuban Thaw, track athletes in Cuba were allowed to obtain sponsorships from U.S. companies (from Roch Smith). … Stained glass backboards?!? Crazy but cool. … Here's a coin-op machine with a built-in basketball game (thanks, Phil). … Two beauties from the Sports Illustrated Vault: Larry Bird levitating and dishing during his college days at Indiana State and Tommy Heinsohn in September 1964 at Boston's Faneuil Hall (thanks, Phil). … Roger Federer has apologized for getting caught up in the bitter rivalry between Indian and Pakistani cricket fans after he was pictured admiring the blue shirt of World Cup champions India in a marketing photo-shoot (from Ben Isaacs).