Click to enlarge
There are certain things with which I feel a very strong sense of identification — things that, when I see or hear them, activate a little center of recognition or even ownership in my brain. One of those things, unsurprisingly, is my name (which I happen to share with an old Hollywood actor). Another is my birthday. And then there are my initials, which happen to be featured on the uniforms shown above.
That's the 1911 Portage Lake team from Houghton, Michigan, which was part of the International Hockey League. From a strictly aesthetic standpoint, I'm not nuts about the design — the letters are too wide and feel too clunky. Still, even with questionable typography, doesn't "PL" look great on a jersey? Okay, so it probably doesn't look like anything special to you. But it sure does to me.
Of course, if your name is, say, Nick Yarborough or Steve Farrell, then you're used to seeing your initials on a uniform all the time. For most of us, though, it's not such a common experience. For those of you who've seen your initials on a uni, whether frequently or infrequently, how do you feel about it?
(Big thanks to my pal Jay Sherman-Godfrey for letting me know about this one.)
•  •  •  •  •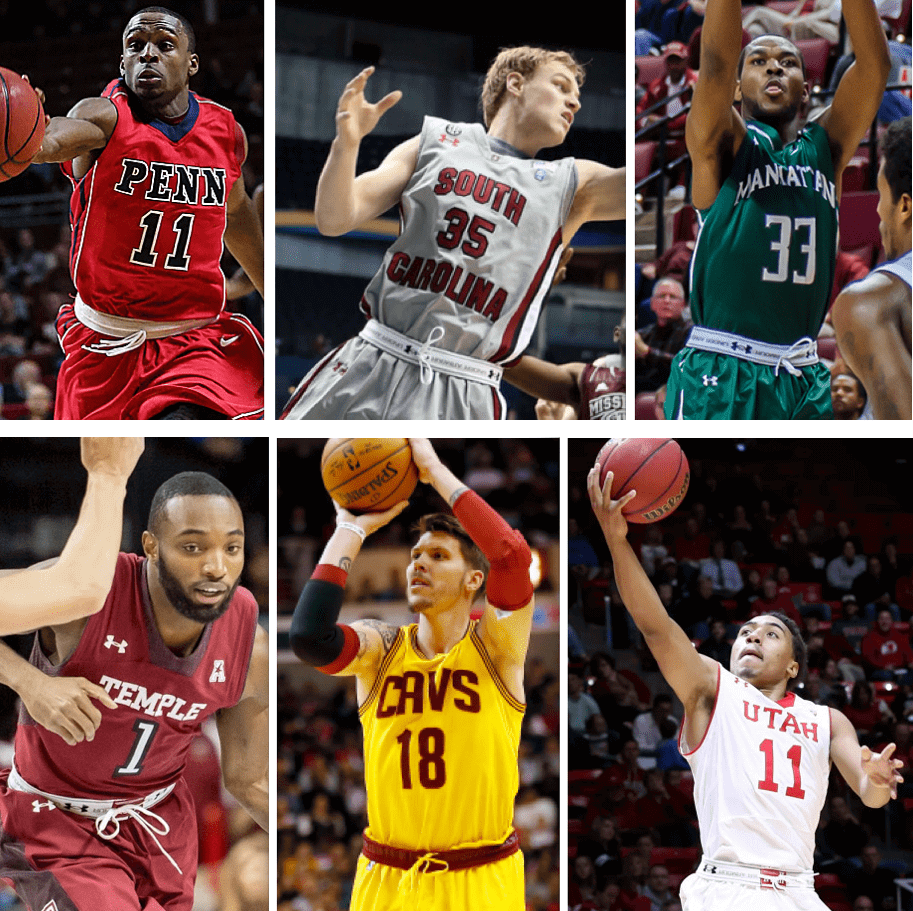 Click to enlarge
Roll your own: If you've been following the pro and college basketball sections of the Ticker in recent weeks, you know I've been tracking the increasing trend of players rolling down the waistband on their shorts. Today I have a new ESPN column that takes a closer look at this phenomenon, including interviews with some of the players shown above. Check it out here.
• • • • •
Regime change? In the wake of Arizona State switching from Nike to Adidas and Miami also pondering a move away from Nike, someone posted the following comment yesterday afternoon: "Do you think there's a chance Adidas gets the NFL contract in 2017?"
Leaving aside the fact that this is a largely meaningless and unanswerable question, it raises a point that I had frankly forgotten about, namely that Nike's current contract with the NFL is only a five-year deal — and we're about to finish the third of those five years. In other words, it's possible that we're now closer to the end of the current NFL/Nike era than we are to the beginning. Man, doesn't it seem like they just got started? (By contrast, Reebok's NFL deal — the one that the current Nike deal replaced — was for 10 years.)
If I had to guess, I'd say Nike will get to re-up unless they have another embarrassment like the Eagles green fiasco. But even if Adidas or Under Armour land the NFL contract, or if Reebok makes a comeback, would it matter? I doubt it. If you don't count tailoring gimmicks like the Nikelace, the neck roll, and the sweatbox, 27 of the 32 NFL teams are currently wearing the same uniforms they were wearing at the end of the Reebok deal. (The five exceptions are the Dolphins, Vikes, Jags, Seahawks, and Bucs.) Yeah, another team or two will get new unis in 2015, but whatever — what we've seen during the course of the Nike contract is a modest pace of change, which is pretty much the way things have always been in the NFL (and, just for the record, is what I predicted all along would be the case under the Nike deal). I see no reason to expect anything different no matter who the outfitter is, especially if the league sticks to its current uniform protocols of allowing only one alternate/throwback uni that can be worn only twice per year, only one helmet shell, etc.
In short: Changing suppliers can have a big effect on a college program. But in the NFL? Despite all the fuss, it really doesn't matter that much.
•  •  •  •  •
Raffle reminder: The annual Uni Watch year-end raffle is now underway. Get the full scoop here.
•  •  •  •  •
NFL Superhero Project
By Thomas Correia
Today marks is the final matchup for the NFL Superhero Project. I hope all of you football and comic book fans have enjoyed these past 15 weeks as much as I have. Here are the heroes I've chosen for tonight's game between the Titans and Jaguars (click to enlarge):
Since the flame is a key part of the Titans' logo, I wanted to find a hero with fire ability. The top fire-related hero is of course the Human Torch of Marvel's Fantastic Four, who are known for their blue uniforms and their "4" chest logo, which here replaces the "T" in Tennessee's team logo.
As for Jacksonville, it took some work to morph the team's jaguar-head logo into Rocket Raccoon of Marvel's Guardians of the Galaxy. Since Rocket starred in one of the most popular films of this past summer, this logo is particularly timely. If I had done this project last year, only true die-hard comic fans would have been familiar with Rocket.
As I now sign off from this project, I want to thank Paul and all the Uni Watch readers and commenters. It's been an extremely positive experience for me, and I'll be showing my appreciation next Wednesday — Christmas Eve Day — when I'll be providing a poster of all 32 superhero logos. See you then!
• • • • •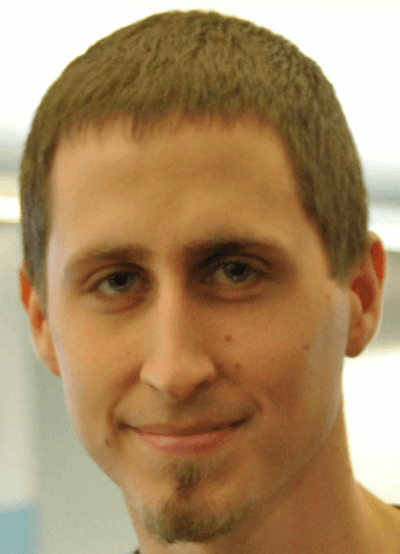 Mike's Question of the Week
By Mike Chamernik
As you probably know, Uni Watch has always been a fan of MLB reliever Josh Outman. I've always liked Rip Hamilton for his mask, Vlad Guerrero for his glovelessness and Chris Osgood for his plain goalie mask. I've always wished I was buff enough to wear a headband for an armband like Ben Wallace.
What about you — whose uniform stylings have you always liked? Are there any quirks that you find endearing? Have you ever copied any players' styles when you played sports? Post your answers in today's comments.
•  •  •  •  •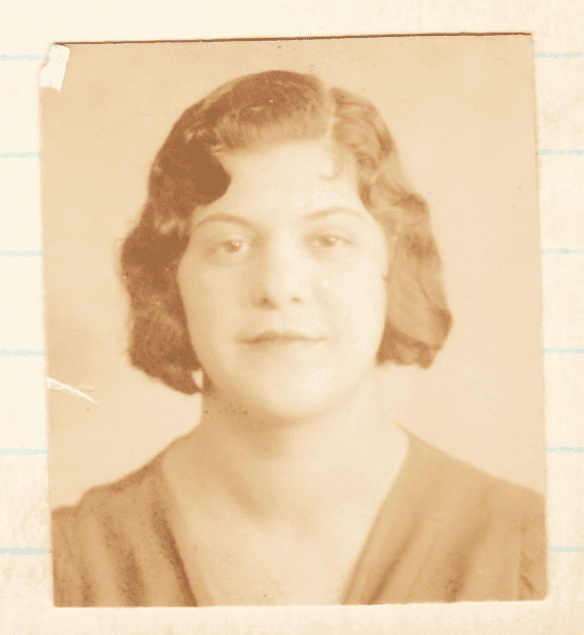 PermaRec update: The latest Manhattan Trade School student whose file I'm examining on Permanent Record is the girl shown at right, who didn't tell the whole truth about why she turned down a job. Get the full scoop here.
• • • • •
Uni Watch News Ticker
By Mike Chamernik

Baseball News: When the Havana Sugar Kings moved to Jersey City in 1960, some awesome temporary uniforms were created (from Phil). … This story about former Twins great Tony Oliva's reaction to President Obama's initiative to normalize relations with Cuba includes a photo of Oliva wearing a Twins Hall of Fame blazer. … Cards manager Mike Matheny will wear No. 26 next year and Trevor Rosenthal will switch from 26 to 44 (from Brinke). "¦ Up until now, the best view we had of A's outfielder Billy Conigliaro's "Billy C" nickNOB was from this baseball card, but Ferdinand Cesarano was watching Game Five of the 1973 World Series and got this great rear-view shot of Conigliaro on deck. While he was at it, he also got a shot of the New York City 75th-anniversary patch on the Mets' dugout jackets.

NFL News: From a commenter named Mike in yesterday's comments: "The 49ers are running out of numbers! In the last 2 days they have signed a practice squad defensive back and a running back to their active roster. However, they don't have any numbers available to them. With the number of players on the roster, injury lists, practice squad and with their retired numbers, the only numbers available are 3, 5, 6, 19, 65 and 82." … The Packers don't wear captaincy patches during the regular season but always add them for the playoffs. Yesterday they announced who'll be wearing them this time around. … Jeff Ash's English friend bought this horrendous Aaron Rodgers jersey from NFL Shop Europe. … The OklahomIraqis fantasy football league is letting readers rank its teams' logos, colors and uniforms (from Justin Cliburn). … Marc Swanson sends in some cool old NFL programs he's come across, along with two Cleveland Browns helmets from the team's stadium.

College Football News: The coach who brought the Nike Pro Combat uniform stuff to the high school level is retiring (from Chris Bisbee). … Here is a look at the Cotton Bowl patches and the Poinsettia Bowl patches (from Phil). … And, here are the Military Bowl patches on Virginia Tech jerseys (from Andrew Cosentino). … North Carolina State will wear slogan-laden cleats for its bowl game (from Phil). … Colorado State will wear all white with this helmet for the Las Vegas Bowl (from Phil). "¦ Yesterday's Ticker mentioned that Marshall will be wearing a memorial decal for Chad Pennington's father. Now it turns out that they may also add one for university president Dr. Stephen Kopp, who died yesterday (from Coleman Mullins).

Hockey News: The Capitals wore rally helmets during their 20-round shootout Tuesday night (from Phil). … A Fansided writer listed five NHL uniform changes he'd implement. … The Bakersfield Condors will wear Lord of the Rings jerseys on Dec. 27 (from Jonathan Daniel).

Soccer News: New crest for the League of Ireland's Bray Wanderers. It celebrates the club's 30th anniversary of acceptance into the league (from Patrick Fleming). … New training top for Barça in 2015-16 (from Phil). … Chelsea goalkeeper Petr Cech, who has worn padded headgear for years, says his helmet saved teammate Kurt Zouma from greater injury after the two of them had a head-on collision Tuesday night.

Basketball News: The Kings retired Peja Stojakovic's No. 16 the other night. … Rich guy Warren Buffet went to a Cavs game the other night and wore an old replica jersey. … The Bulls hosted a bowling outing and the players and guests wore Bulls bowling shirts. … The Raptors went with purple throwbacks last night (from Phil). … The 2016 Final Four logo has been released. "¦ A 1949 women's team from Chicago, called the Texas Cowgirls, posed for a team portrait while holding toy guns (from Michael Clary).

Grab Bag: Rihanna is the new creative director of Puma. I picture her sitting at a desk in a corner office with a "Hang in There" poster behind her as she designs a more efficient drawstring bag (from Jon Solomonson). … "You know how sports championship rings are often really big and gaudy?" asks Sean Clancy. "The ring that pro cycling team BMC received for being world champions in the team time trial is the opposite of that." … Here's a collection of food-shaped erasers.