By Phil Hecken
Hey there, Uni Watchers! Miss me? Well, I've only been gone for about 3 "uni watching" days, so probably not.
First off, I wanted to express my deep and sincere thanks to Paul for giving me the time off to complete (well, it's not quite complete, but pretty close) my Capstone Project for Grad J-School. Thanks, buddy, you're the best. Paul also compiled today's ticker and the "Birthday" section.
Today's splash is a picture of the sole winless team in FBS competition, the SMU football team, only they're winless no more! In a Week 15 matchup against a 2-9 UConn team, they pulled out the win to finish at 1-11. The smile on the face of Cameron Nwosu (pictured above in the middle) is a pretty close approximation to the smile I will have if my capstone is passed. Cross your fingers and toes for me everyone!
Not a lot of action on the gridiron yesterday as the NCAA played what is called (unofficially) "Championship" weekend (of course, if you play in the Big XII, you don't get to have a championship game…according to current NCAA rules, a conference must have at least 12 teams, split into two divisions and all the teams in that division must play each other, in order to have a playoff game). So there were a few Big XII games yesterday.
Because I didn't "work" UW last weekend, I have a couple extra bits in the sections below — but just one SMUW and just one 5 & 1. I'll now turn it over to TJ Duroncelet who will bring you today's…
. . . . .
Sunday Morning Uni Watch
By Terry Duroncelet, Jr.
And so, we have come to the season finale. Over three months of action, delight, heartbreak, and our fair share of eye-candy as well as eyesores, all of which culminated in the biggest games before the postseason. Of course, championship week tends to be really slow, so today's column is… short. Like, really short. Like, so short that it makes a Hobbit look like Kareem Abdul-Jabbar. But it would be amiss if I didn't bring you at least some of what I saw, so without further ado…
From Thursday:
• Good guys wear black, eh? Tell that to East Carolina.
From Friday:
• Oregon wore white helmets and pants with their Fighting Duck kelly green jerseys. Surely, there won't be other teams that would want to copy Oregon's look for a Saturday game, right?
From Saturday:
• Uh… I spoke too soon. In all honesty, neither look was bad by itself, but TCU's application of it to their game against Iowa State resulted in a game that had just a bit too much white. Thank hell that the Cyclones didn't wear a white helmet in this game.
• The B1G championship game was pretty uneventful uni-wise, but It looks like the Colts helmet logo wasn't fully purged before they laid down Saturday's midfield logo.
• There are actually TWO Nate Smith's on the Temple Owls. If only there were some way besides NOB to tell them apart…
• Turning over to FCS, Here's the helmet that the Montana Grizzlies wore over the weekend.
• Both Florida State and Georgia Tech had Conference Title game patches last night. Well, almost all of them did.
• One of the Baylor players was wearing a red watch in last night's game.
• In the B1G championship, Wisconsin's QB was wearing a different shirt from his teammates. Also, OSU's Michael Bennett wore #53 instead of his usual #63, in memory of wrestler Kosta Karageorge, who passed away this past week.
• Alabama WR Amari Cooper wears a Schutt helmet. Just about everyone else on the Tide appears to be wearing Riddell (from Scott Dean).
• Paul writes: No, I didn't attend any of the pro-Baylor/anti-TCU rallies yesterday, although you could be forgiven for thinking that (from Brady Phelps and Jim Wooley).
• Check out this really cool "old school" program from yesterday's Tulane/Temple game (h/t Christopher C. LaHaye).
• One more thing before I sign off for the day: I'm sure I said this before, but Mizzou's uniforms that they've worn since their move to the SEC have really grown on me. Every time I see that uniform, not only does it look clean and professional, but it also reminds me of when I initially thought Mizzou was basically marching to their deaths by moving to the SEC from the Big XII, because they never really had the most success in their former conference, and I'm sure I don't need to remind you of what they used to wear (lookin' at you, MoVi). They have surprised me with their gameplay, and they have the look to match it, which is why I love a well-designed uniform, because you don't need 50 billion whistles integrated into the jock tag of a jersey to make a statement. A well-done uniform will usually stand the test of time, and paired with a successful team, can build a long-lasting image. And hey, even if you have a great uniform, but not exactly the best team wearing them, at least you'll look good while losing. Better that than losing while wearing clown suits. Overall, while they're not my favorite team (I already favor three SEC teams due to odd circumstances), I have enjoyed Mizzou's growth over the last couple of years. Here's to more success for them in the future. Not to mention: the game looked rad as hell.
Aaaaaaaaaaaaaaaaaand that does it for the regular season! As I type this, I am watching the Florida State/Georgia Tech game, with 7 minutes left in the 4th quarter, and FSU is up 34-28, so anything could happen, and I don't know what the final picture for the new playoff system is going to look like. At any rate, I am excited for all of the bowl games and how everything's going to unfold, so until a sooner-than-later date, I'll see you soon.
. . . . .
Thanks, TJ! OK, now on to the rest of today's stuff.
Catherine Ryan's 5 & 1
Every Sunday, Catherine will give us the rundown of her best five and one worst uniform matchups from the College Football games played this week. Since it's practically impossible to watch every game, you guys can help by sending your thoughts on "good" and "bad" matchups (and hopefully with photos from that game) by e-mailing her at UW5and1@gmail.com.
OK, here's Catherine with this week's 5 & 1.
. . .
Happy Championship Weekend, UniWatchers! There weren't too many games to pick from and even fewer that ended up being worth watching! Let me know what you think!
__________
5. North Dakota State vs. South Dakota State: I needed to give the FCS playoffs some love during this sparse weekend (Go Villanova!). This game had great contrast between the unis and even went down to the wire if you were able to catch any of it!
__________
4. Marshall vs. Louisiana Tech: A little C-USA action here. I've always been a fan of Marshall's unis and I thought Louisiana Tech looked great in the simple white combo.
__________
3. Iowa State vs. TCU: I love Iowa State's white jersey/pants combo up against TCU's white helmet and pants. The game had a great mix between white and darker colors and I was surprised at how much I loved this match-up.
__________
2. Oregon vs. Arizona: Talk about a beatdown. Oregon came out in one of their nicer unis and looked great compared to Arizona in their red pants.
__________
1. Oklahoma State vs. Oklahoma: Bedlam didn't have any title implications this year but it was still a beautiful match-up. OSU came out in their black/white/orange combo against the Sooners in the classic red and white.
__________
+1 Bowling Green vs. Northern Illinois: Not the most offensive match-up we've seen all year but when you show up in all-orange on a light weekend you're gonna have a bad time.
__________
Thanks, Catherine! Great wrap-up for basically the end of the season (yeah, Army vs. Navy is next Saturday, but that's it!).
OK readers, how'd she do?
Classic Ballpark Scoreboards
I'm pleased to continue with a new weekend feature here at Uni Watch, "Classic Ballpark Scoreboards," which are created by Gary Chanko. You probably know Gary best for his wonderful colorizations, but he has been a solid contributor for many years, and this is his new project. This segment will appear every Saturday on Uni Watch.
Here's Gary (click on image to enlarge):
. . . . . . . . . .
Classic Football Scoreboards – Third in a Series
by Gary Chanko
Last time in the series I noted that California in the early 1920s saw an explosion of new collegiate football stadiums. The Los Angeles Memorial Coliseum was an important part of that building boom and is now both a California and National Historic Landmark.
Los Angeles Memorial Coliseum

Home of: University of Southern California (1923 to present), UCLA (1928-1981), Los Angeles Rams (1946-1979), Los Angeles Chargers (1960), Los Angels Raiders (1982-1994), Los Angeles Express (1983-1985), Los Angeles Dodgers (1958 – 1961), and many, many more.
Opened:1923 — Renovations: Ongoing
Since opening in 1923 the Coliseum has been the home venue for a seemingly endless list of professional and collegiate teams representing nearly every sport on the planet. Add to that two Olympics, Super Bowls, a World Series and you have a resume that's difficult to match.
Football, notably collegiate football, is a memorable part of the Coliseum's history. The USC Trojans played the first college varsity football game there in October 1923.
. . .
(Trivia time: What team played the inaugural college game in the Coliseum? The answer is at the end).
. . .
The Coliseum played host to many notable games in the USC-Notre Dame rivalry. The illustration captures the scoreboard near the end of one of those games, USC's December 3, 1938, upset victory over Number One ranked Notre Dame.
A Few Things to Know
• The scoreboard in the illustration is located at the recognizable peristyle end of the Coliseum. This scoreboard was one of the first (maybe the first?) all electronic scoreboards in the United States. The (24ft x 42ft) scoreboard housed nearly 12,000 light bulbs. Each display character was 21 inches high.
Because Coliseum football games began in 1923, I assume there would have been a scoreboard that preceded this late 1930s installation. However I was unable to find any information or photos of the structure.
• The technology to change the display was unique and complex, but appears to be simple to operate. However in 1938 there was no computer keyboard for display entry. Take a look at this article to discover how they did it.
• One of the interesting features of the scoreboard's matrix display was the ability to create serif characters. The article above also explains how this unusual feature was accomplished.
• The analog clock looks to be from the same supplier as the one installed in Kezar Stadium during the same time period.
• Over the decades that first of its kind, all electric scoreboard was eventually upgraded and replaced with the latest display technology. During these upgrades the scoreboard size and configuration was largely unchanged and the location always remained at the peristyle end. The most recent upgrade in 2011, located on the end opposite to the peristyle, is currently the second largest LED display in college football.
. . .
Answer to trivia question: The USC-Pomona College game was preceded that day by the USC freshman team's 30-0 win over Santa Ana High.
. . .
I've had a few requests for a particular stadium scoreboard which I'm planning for the next edition of Classic Scoreboards. I'll keep this venue a mystery for now, but I can disclose it's not football.
~ ~ ~ ~ ~ ~ ~ ~ ~ ~
If anyone is interested in purchasing a digital copy of these posters, Gary is working on an online purchase option. In the interim you can contact him directly at Classicscoreboards@gmail.com.
Duck Tracker
Each week, as we have done on Uni Watch for the past five seasons, we'll be tracking the uniform combinations of the Oregon Ducks. Back for his third season is Tim E. O'Brien, who'll show you what the Ducks wore in their last game, and add a few words of wisdom.
Here's this weeks costume (click to enlarge):
. . . . . .
Here's Tim:
On Friday the quack attack struck back. In revenge for a loss earlier in the season, Oregon took out the Zona Cats while wearing a beautiful white/green/white combo (and the right green too!).
The visual matchup was pretty great as well thanks to Zona's red/white/red combo. A matchup for the Christmas season.
This was the second positive Duck combo in as many weeks. Last week's yellow/green/green/yellow combo was ALMOST the perfect combo of yellow/green/yellow.
Let's just hope they're saving that combo for the playoffs.
. . . . . .
Thanks, Tim.
EPL Tracker
Each Saturday or Sunday, Alex Gerwitz will be tracking the kit combinations (shirt/shorts/socks) of the teams in the English Premier League from the previous weekend and the current weekend.
Here is the EPL tracker for Weeks 12, 13, 14 and 15:
UWFFL for Sunday 12-7
by Andrew Seagraves
In the immortal words of my friends in the Upstate of South Carolina:
HEY Y'ALL!!
After a few weeks away from the game, it is time to shake off the dust, get back on the pony and get to poppin' for Week 12 of the UWFFL Schedule. A lot has transpired since we last spoke and you can head over to uwfantasyfootballleague.com to check out the results from the last few weeks of play, here in the football league where the teams with the best uniforms get the votes, and the teams with the most votes win the games!
We shall start off this weekend's slate of games with our Match of the Week for Division II as we head to the Central League and focus on the fracas to take place in the frozen frontier of the fifth largest city in Minnesota.
To the rest of us, this locale is more commonly known as Duluth where the Frost Dragons will square off against the Chicago Cyclones for a showcase of Central League rivals. The Chicago Cyclones have been a mainstay of the UWFFL since its inception as the TBFFL and used to be one half of the Murder Bowl series with the Detroit Demons. The Windy City Whirlwinds have been unlucky of late being demoted after a disappointing 2013 campaign and are doing their best to hang onto life in the CL.
The Frost Dragons have an interesting history despite being a new expansion side. The San Francisco Reign Fire employed a dragon symbol on their helmets last season which became affectionately known as Trogdor to the UWFFL masses. When ownership of the Reign Fire changed hands after the end of the 2013 season, they went back to their flame kissed helmets, and retired the Burnanator. The dragon changed forms and found new life in Northern Minnesota.
Both teams are breaking out throwbacks for their Week 12 rhubarb. (There's a word that'll screw-up a sixth grade Spelling Bee #amirght?) The visiting Chi-clones will go back to the good ole TBFFL days going mono-white with Northwestern sleeve stripes, Crime scene red helmets with the dust devil on the sides and concrete grey socks.
The home town Frost Dragons will dig into Duluth's NFL history, not their Kelleys' past, but their Duluth Eskimos past wearing fauxbacks acknowledging this heritage. They will keep their current color palette with blue jerseys adorned with an igloo on front, an igloo patterned helmet and era-period style pants.
. . .
. . .
Other key DII matchups will see Staten Island head back to Brooklyn to take on the Mariners, The Crop Dusters will head across the Sunflower State from KC to Wichita to face the Arrows, Rose City will see the Lumberjacks of British Columbia go nose-to-nose with the Gamblers, and the Geckos will head to Missouri to brawl with the Magnetic.
~~~~ ~~~~ ~~~~
This weekend also sees a lineup of Interleague games between the UWFFL Premier league and La Lega Internazionale. In our featured game between these groups of titans we will see the Birmingham Vulcans head to the capital of Japan to square off against the Tokyo Mammoth.
The Vulcans are among a batch of four newcomer squads promoted this to the UWFFL Premiership and have shown great meddle among their Top Flight brethren and are trying to make a play for the playoffs and possibly the Eastern Division Crown. In their match against the Mammoth they are breaking out their gold lids, pants with green trim and gold jerseys.
The Tokyo Mammoth are newcomers on the La Lega scene as they are battling tough competition in the Pacific Division of the table. They've made a strong showing against the UWFFL DII and will try to tackle one of the top sides of the Premier. The Mammoth will break out their Ivory lids, Blood Red jerseys and Ivory pants.
. . .
. . .
Other matchups from the Premier/La Lega interleague will see the Anchorage Orcas host the Toronto Civics, Spartak Russia will visit the Stables of Minnesota, and Vancouver will take on the might Locomotive of Leipzig. To vote on these and all other UWFFL games get on over to https://uwfantasyfootballleague.com and let your vote be known. We have also had quite a few great submissions for next year's Developmental League and if you think you have what it takes to take on the UWFFL you can submit your design at our Prospective UWFFL teams Google+ page.
We'll be back next week with sherbet for everybody… And by "sherbet" I meant "more UWFFL goodness" – darn skyrocket. And by "skyrocket" I meant "autocorrect".
Today's Uni Watch Birthday
By Douglas Ford
[Each day this month, Douglas Ford is selecting an athlete who's celebrating his or her birthday and presenting some uni-notable photos of that athlete. Here's today's installment.]
Happy birthday, Larry Legend — 'nuff said.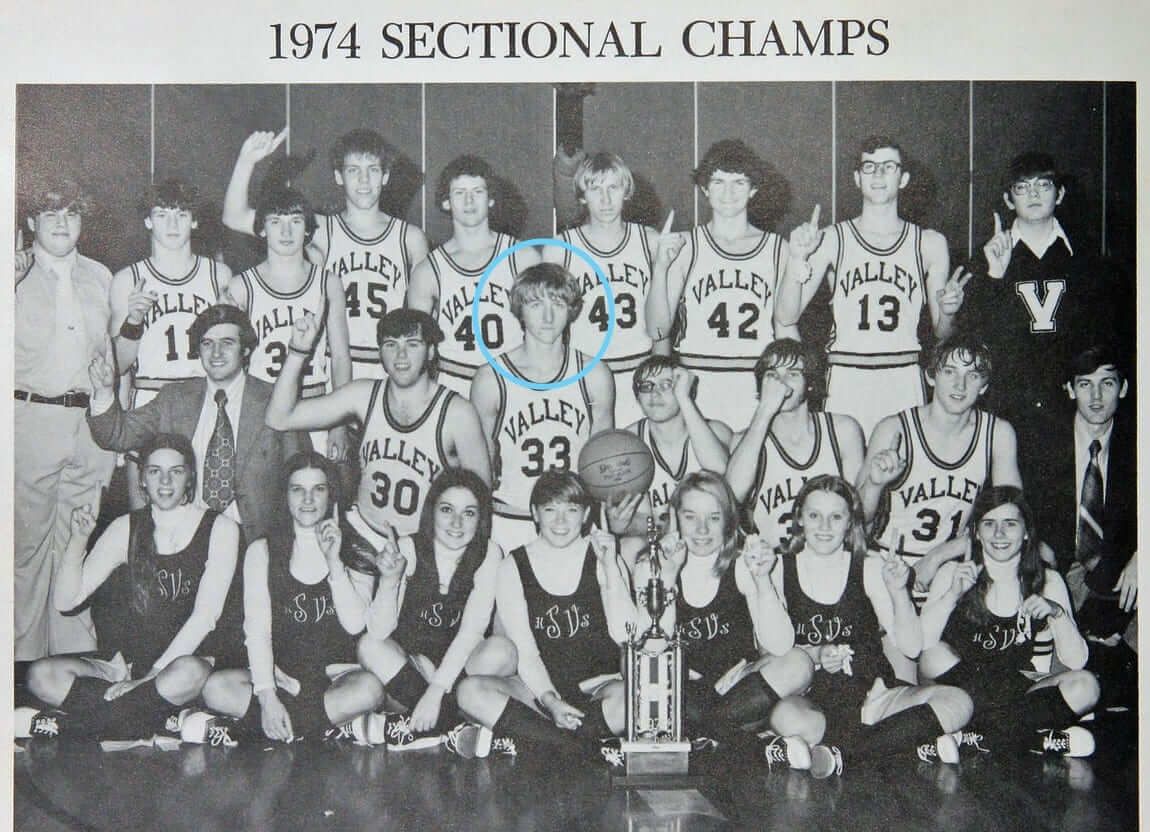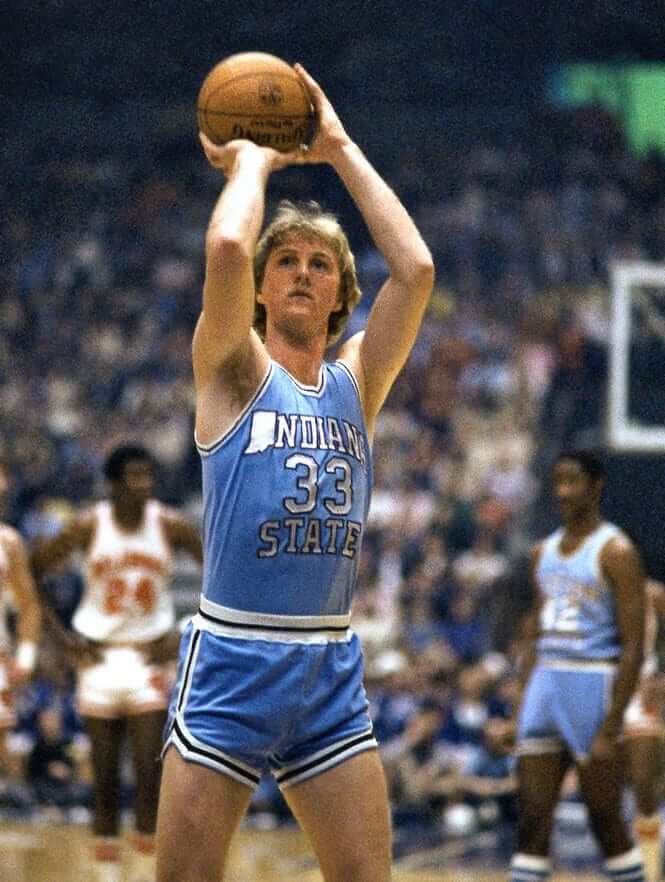 • • • • •
Uni Watch News Ticker
Today's Ticker was written and compiled by Paul

Baseball News: Love the amazing plaid uniforms worn by this 1898 Ottawa baseball team. Further info here (from Will Scheibler). "¦ Reprinted from yesterday's comments: New BP cap for the Reds. The old version had Mr. Redlegs' full body, not just his head (from Michael O'Neal).

Pro Football News: "I've never seen a ticket like this," says Patrick O'Neill. "Apparently it is a specific transportation ticket to a 1938 game between the Cincinnati Bengals (the original version) and the Boston Shamrocks." "¦ So bad it's — well, still pretty bad: every NFL team logo rendered with or as penises. I think one of those is actually quite clever — care to guess? (Blame Andrew Cosentino.) "¦ 49ers coach Jim Harbaugh has been a blustery cartoon blowhard for a while now, but lately he's verging into self-parody territory. Harbaugh on Nov. 28, after losing to the Seahawks: "We know what we have to do. We'll set our jaw to that. "¦ We're going to set our jaw to doing what needs to be done." Harbaugh, eight days later, talking about QB Colin Kaepernick: "He's his own person. I appreciate the honesty. That's who he is. His jaw is set." How can anyone take this shit seriously?

NBA News: Another case of pregame social commentary, as Derrick Rose wore an "I Can't Breathe" T-shirt, referencing chokehold victim Eric Garner's final words, prior to last night's Bulls/Warriors game.

College Hoops News: Small note at the bottom of this entry indicates that Seward County Community College's women's team — the Lady Saints — wore "Los Santos" jerseys last night as part of a Hispanic Heritage promotion, which also included a Spanish P.A. announcer and Mexican dancers.

Soccer News: Liverpool's new home kit may have leaked. "¦ Reprinted from yesterday's comments: Adidas has released the official ball design for the 2015 Women's World Cup

Grab Bag: Wait a minute — is this English cricket player really wearing Google Glass?! (From Richard Hunter.) "¦ Good article on the guy who makes the faces that go on the Indy 500 trophy (from Jeremy Brahm). "¦ Big safety concerns in the lacrosse world, as two popular helmet models have been decertified after being deemed unsafe for competition.
And that's going to do it for today. Thanks to everyone for helping out (especially Paul) and all of today's contributors. You're all aces!
Peace
.. … ..
"When the (PawSox) unis were unveiled yesterday one of the friends that I went to games called me and said 'They are killing our childhood Ted' My only response was that 'Ben is rolling over in his grave'."
— Ted E