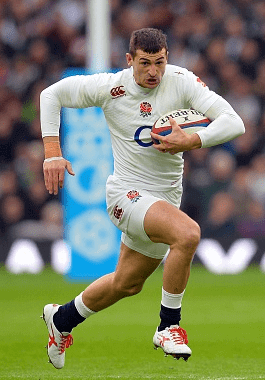 [Editor's Note: Today we have a guest entry from Robert Naylor, who's going to give us a uni-centric primer on the rugby union autumn internationals, which are now underway. "" PL]
By Robert Naylor
Back in olden times, nations used to settle conflicts by fighting bloody wars. Nowadays we have an even more violent way of solving issues of national pride: rugby union, the ultimate mix of power, pace, and intense violence that's a hell of a lot of fun to watch, even if you don't fully understand the game.
The annual autumn internationals are now underway. Though not a tournament, there are bragging rights at stake with intense, age-old rivalries. The matches last throughout November.
Rugby jerseys, like their counterparts in other sports, have changed over time. They used to be thick and cotton with collars, but now they're much tighter-fitting. The only safety equipment required is a mouth guard, though some players wear a padded cap. There are no NOBs, but there are numbers, which are assigned by position: 1-8 for forwards and 9-15 for backs.
With all of that in mind, here's a look at the uniforms of the major teams taking part in the autumn internationals over the next five weeks (in each case, click on "Team colors" to see the team's current uniform):
New Zealand
Team name: The All Blacks
Emblem: Silver fern
Team colors: black (duh) and white
In any debate regarding the most iconic sports jersey all times, the All Blacks are usually the trump card. For a long time the jersey was unavailable to fans and the only way to get one was to be an All Black, a position set just above God in the deity ranks of New Zealand. The current jersey, unlike those of other Adidas-outfitted teams, doesn't have the Adidas stripes on the shoulders, and the white colour is a nice touch as an offset.
Australia
Team name: The Wallabies
Emblem: Wallaby and Australian Coat of Arms
Team colors: Gold and green
There is no color combination in sport as beautiful as gold and green [I heartily agree. "" PL], and the Wallabies have used it since 1928. I don't like the green side panelling, but I do always like seeing the southern cross featured on the chest. Awesome socks as well.
South Africa
Team name: The Springboks
Emblem: Springbok and protea
Team colors: Green, gold, and white
More green and gold! For a long time the Springboks were view by black South Africans as a symbol of white apartheid rule. So this classic rugby look was almost abolished in favor of the Protea wreath in 1994, but Nelson Mandela stepped in and saved it. The Protea has since been added, but the basic green jersey with white shorts and green socks remain, with the two crests taking pride of place on the breast. It's a good look, although I'm not a fan of the partial gold collar.
Argentina
Team name: Los Pumas
Emblem: Jaguar
Team colors: Sky blue and white
The name Los Pumas is a misnomer, coined from a mistake by South African journalist Carl Kohler, who mistook the jaguar on the Argentine crest for a puma. The name just sort of stuck (the second team is called the Jaguars). The sky blue and white hoops are a gorgeous look, though the current Nike design with the incomplete diagonal hoops doesn't work for me as well as previous iterations. They also lose points for no longer using the hoop-striped socks.
England
Emblem: Red rose
Team colors: White, red, and navy blue
My homeland keeps to the classic English look. We've kept it simple with the latest uniform: white, white, navy blue, with no silly accents. Extra props for the simple sleeve stripes and ditching the BFBS (yes, that's also a thing in rugby union) away kit.
Scotland
Emblem: The thistle
Team colors: Blue and white (with red away kit)
Trust those Scots to pick a prickly, rather ugly flower as their national emblem. It's known as the "guardian thistle," because of legends regarding a Viking who stepped on a thistle and cried out in pain, alerting the Scottish defensemen. These days they confine the marauding to the rugby pitch and have recently returned to a classic white collar look, which I really like.
Wales
Team name: The Red Dragons
Emblem: Prince of Wales's feathers
Team color: Red
The ultimate symbol of the Welsh nation (discounting daffodils and Tom Jones, of course), the Red Dragons have probably the best-looking of all the rugby crests and their all-red look is one level below the All Blacks in terms of classics. But they're not looking so good at the moment, as their current Under Armour uniform set has lots of unnecessary black panels and a ridiculous GFGS away kit.
Ireland
Emblem: The shamrock
Colors: Green
The Irish's simple look of green, white, and green never gets old, and their shamrock emblem is probably the most natural choice for a national symbol amongst these teams. The current strip, which has no unnecessary piping or striping, is probably the best of the Northern Hemisphere bunch.
France
Emblem: The Gallic rooster
Colors: Blue, white, and red
As an Englishmen, it's easy to be cynical about the French jersey and emblem (why do you have a massive cock on your jersey?), but I will admit that the French do have a nice-looking team, with some of the best socks around. But I dislike the way the Adidas stripes on the shoulders wrap around the front of the arms and around the back of the neck — it's too overcrowded.
Italy
Team name: Azzuri (Sky blues)
Emblem: Federation of Italian Rugby shield
Team colors: Blue and white
The most recent addition to the Six Nations, having joined in 2000, the Italians make up for their lack of wins (they've never finished better than fourth out of six in the tournament) by fielding a stylish look. I love their shade of blue, and mono-blue works for them. However, as with France, the wraparound stripe effect isn't a great look and detracts a lot from an otherwise stylish jersey.
•  •  •  •  •
ESPN reminder: In case you missed it yesterday, my annual college hoops season preview is up now on ESPN.
•  •  •  •  •
IMPORTANT! Membership update: Membership orders have slowed to a bare trickle lately. We still get the occasional new enrollee (including Brian Crago, whose card, based on the old Jacksonville Bulls' helmet, is shown at right), but they've become few and far between.
And that presents a problem. For the sake of cost-efficiency, I get the cards printed in batches of eight. It used to be that we'd get eight orders every three or four weeks, so enrollees wouldn't have to wait any longer than that for their cards. But these days it's taking, like, two months, or even longer, to fill up an eight-card batch. So I've been faced with two choices: I can either ask people to wait a long time for their cards (which I don't want to do, because it's not fair to the enrollees), or I can print the cards in smaller batches (which I also don't want to do, because it makes the cards too expensive to produce).
I'm wondering if maybe it's simply time to shut down the membership program. That would make me a little bit sad, because it's been a really fun project and I'd hate to see it end, but maybe it's run its course and reached a saturation point with you folks.
If I'm wrong about that, now is the time to tell me. If you've been thinking of signing up for your own custom-made card, now is the time to order it. Because if we don't get a bunch of new orders soon, I'm going to pull the plug.
As always, you can order your custom-made card here, you can see all the cards we've produced so far here, and you can see the step-by-step process by which we make the cards here.
•  •  •  •  •
NFL Superhero Project
By Thomas Correia
Thursdays mean the start of another week of football and another edition of my NFL Superhero Project. Tonight's game between the Bills and the Dolphins translates into a fight between Marvel's original villainous symbiote and DC's king of the seven seas (click to enlarge):
A large buffalo-sized hero to represent the Bills was hard to come by. Plus, what could I do about that red stripe in the logo? So then I thought of the possibility of opening up my project to include villains, and bam, it hit me — Venom! He's a character with the perfect bulky build and his famously long tongue solved the red stripe issue in the best possible way. On top of all that, I've used the horn from the Bills' logo as Venom's eye.
There is no better hero to use for the Dolphins than DC's Aquaman. Sure, you may think Marvel's Sub-Mariner is just as good, but Aquaman is already wearing Miami's colors (or vice versa). It took hours to piece together the perfect swim pose for him, but the longer it took, the more I got into it. This is one of my favorites from this project.
Use the comments below to toss up your best guess as to which two characters will be throwing down in next week's game between the Chiefs and the Raiders.
•  •  •  •  •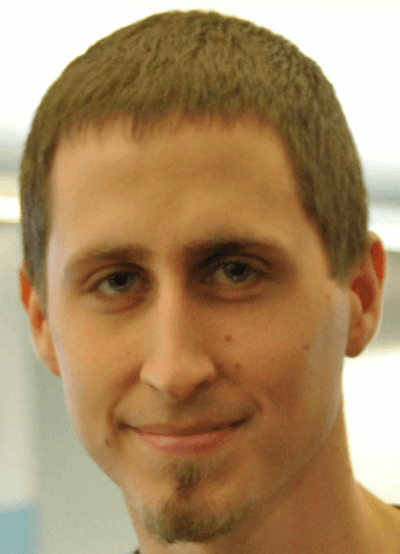 Mike's Question of the Week
By Mike Chamernik
What team, in your opinion, most needs to change back to a throwback uniform and logo design? Think of this as which team has the most to gain — the St. Louis Cardinals, for instance, looked great in the 1960s but they still look good today. Which team would benefit the most from a switch?
I would say the Sacramento Kings. They don't look so hot now, but if the Kings went back to the Tiny Archibald era, or even the Kenny "The Jet" Smith" era, with the old logo, they'd look really nice. They'd go from outhouse to penthouse.
What do you all say? Post your responses in today's comments.
•  •  •  •  •
Big PermaRec news: I'm diving back into the pool of Manhattan Trade School report cards. Today's student record packet includes a letter from the student's mother (shown at right) in which she gets rather snippy with one of the school's administrators. Get the full scoop over on Permanent Record.
•  •  •  •  •
Uni Watch News Ticker
By Mike Chamernik

Baseball News: Cubs prospect Kris Bryant has ivy-patterned sneakers. … Ted Williams was a pitchman for Sugar Crisp cereal and MLB logo patches in the 1950s (from Jonathan Daniel). … Also from Jonathan, the photo behind a Ted Williams card with an interesting backstory is up for bid. … Michael Clary found a trading card that showed a Cubs player wearing oddly-patterned stirrups — blue on top, red on the bottom with alternating stripes. " I've checked other Cubs cards from the 50's-60's, and Dressed To The Nines, but haven't yet found anything similar. Possibly just an error from the Topps Art Department?" … These wood coasters have ballpark layouts printed onto them! Very cool (from Jason Werth).

NFL News: The Packers' website is in full Acme Packers mode and their Facebook page has a throwback banner. … The trend of re-imagining NFL team logos as something else has finally reached its logical conclusion. I'm Mr. Logo Mash-Up Buzzkill, so this one warmed my heart. … Here's the story behind the Rams' horns (from Douglas Ford). … On Sunday, Richard Sherman wore shoes printed with the feather pattern that shows up on the Seahawks helmets, numbers and pants (from Kyle Hanks). … The 1968 Western Conference Championship Game program's cover shows all the helmets from the teams in the conference. By the way, it's funny that Baltimore was considered west (from Douglas Ford). … Eric Bangeman found a 1972 news clip where Brent Musburger narrated highlights from a scrimmage between the Chicago Bears and St. Louis Cardinals. "Of interest was the Chicago Bears wearing block uniform numbers and the Cardinals sporting blank white helmets," Eric says. "¦ Cowboys WR Dez Bryant gave Air Jordan shoes to the team's offensive linemen (thanks, Brinke). "¦ "Ellen DeGeneres had Sophia Vergera on her show on Wednesday, and apparently Sophia is a big fan of the NY Giants," says Alex Bending. "She has a heavy Latin accent and pronounces them as the 'Yiants,' so Ellen made a special 'Yiants' jersey for her, although it actually looks more like a Colts jersey." "¦ Next Monday night's Steelers/Titans game is slated to have the longest-surnamed QB matchup in NFL history — a combined 26 letters. Can someone please sign Jarrod Saltalamacchia from the practice squad? (From Jerry Wolper.)

College and High School Football News: Maryland will wear black jerseys against Michigan State. … The New Orleans Times-Picayune is holding a best prep helmet in Louisiana contest. "The interesting thing is that they've divided it up into categories, the first of which is 'classic style,'" says Joel Manuel. … Bowling Green wore gray jerseys with orange helmets and pants last night (from Phil). … Arkansas State will wear red helmets with stars and stripes lettering on Saturday (from Clay Jack). … Marshall has a display in its library in remembrance of the 1970 plane crash (from Coleman Mullins). "¦ "I'm praying this end zone shot of Mississippi State's Scott Field is just a Photoshop — otherwise I'm going to be sick," says Dustin Semore. "I imagine it is 'shopped, considering Mississippi State is on the road this Saturday." "¦ Mono-white tonight for ECU. Here's a close-up of the helmet (both from Phil).

Hockey News: Here's an "It won't be that bad," argument for ads on NHL jerseys (from Phil). … But, add this to the (long) list of downsides to ads on uniforms: The rich teams may get richer and the poor teams will, well, get a little less richer. … The Lightning will debut their new "Bolts" alternates tonight (from Phil). … "Just passing on a couple of recent Canadian hockey military tribute uniforms, which I think are far classier than the camouflage pretend-soldier garbage foisted on us by MLB and the NHL," says Rob Yasinsac. "¦ Star Wars-themed jerseys this weekend for the Cincinnati Cyclones.

Soccer News: New York City FC will unveil its uniforms today and has already released its inaugural season logo (from Chance Michaels). … Huntelaar of Netherlands had some serious number and lettering issues on his jersey yesterday (from Phil).

Basketball News: Paul Millsap's jersey was misspelled last night. That the NBA's second NOB typo of the week so far (from Phil). … The people who've been cybersquatting the Nets.com domain name have revealed themselves. … New Mexico will wear unis with camo lettering on Friday.

Grab Bag: Whoa, check out all that exists in what Douglas Ford calls a Uni Watch Wonderland! None of those items are for sale, though — it just seems that some magnate is showing off his goods. What a tease. … Here's a book about the stories behind 29 classic logos. Also, designers are creating a new font from satellite imagery (both from Jay Sullivan). … The University of Richmond's equipment manager is retiring (from Tommy Turner). … New logo for Pizza Hut. … Here are some amusing newspaper correction items. The unofficial Uni Watch corrections section is called "Thanks. Fixed."
•  •  •  •  •

What Paul did last night: So last night I'm on subway and there's this dude with a big shopping bag full of bread sitting on the floor in front of him. He's intently ripping the bread into small pieces — as soon as he finishes this with one piece, he rummages through to bag to find another unripped piece and begins work on that one. Is he doing this to build up strength in his hands? As a form of therapy? Out of some sort of obsessive-compulsive impulse? To get an early start on his Thanksgiving stuffing?
You're not supposed to talk to strangers on the New York City subway, especially ones who are doing something that could be considered a bit crazy, but my curiosity gets the best of me and I approach the guy. "Excuse me," I say. "Why are you doing that to all the bread?"
"It's for soup," he replies, in an accent I can't quite place. "Oh, soup," I say. "Do you own a restaurant?" He nods and returns his attention to the task at hand.
I'm sure there's a cheap joke to be made here about the health department and not ordering soup anytime soon, etc. But my preferred takeaway is this: You never know what you'll see on the New York City subway, which is one of the things I love about it.