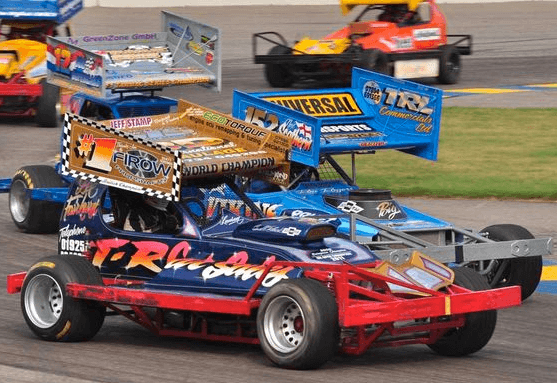 [Editor's Note: Today we have a guest entry from Graham Clayton, who's going to fill us in on an interesting uni-related aspect of British F1 stock car racing. Enjoy. "" PL]
By Graham Clayton
In most forms of motorsport, the livery or color scheme of a car is based on either a driver's personal preference for particular colors, or a range of colors based on the driver's corporate sponsorships.
But there is one form of motorsport where liveries and color schemes are used to grade drivers, as well as to identify the top drivers. This form of motorsport is British Formula 1 stock car racing, which has been the highest level of British open-wheel oval track racing since the late 1950s. The use of colors to rank drivers was introduced in 1959.
There are 5 main driver grades in BriSCA Formula 1:
•  "C" Grade (aka White Tops)
• "B" Grade (aka Yellow Tops)
• "A" Grade (aka Blue Tops)
• "Star" Grade (aka Red Tops)
• "Super Stars" (Red Tops with flashing lights "" introduced in 1976)
Drivers must display their designated grade at all times by painting their roof/wing to the appropriate color, to show how drivers are performing relative to each other. There are, however, exceptions to these rules. Drivers who have won an individual title have unique roof colors to distinguish them from the rest of the drivers. The World Champion, for example, has a gold roof, the National Points Champion has a silver roof, the British Champion has a black-and-white checkered roof, and the European Champion has a red-and-yellow checkered roof.
As well as identifying different grades of drivers, the roof colors serve another important function: determining the starting positions for drivers in races. Each grade forms a block of cars lined up two abreast and bumper to bumper, with a two-car-length gap between each grade. The White Tops start at the very front, followed by Yellow, then Blue, the Reds, and the Superstars at the very back. Given the spacings between grades, this effectively means that the White Tops will have a half-lap advantage over the Superstars at the start. Here is a video of a Brisca F1 race from Stoke in July 2014, showing clearly the roof colors and how they determine starting positions.
Drivers pick up grading points for every race in which they compete. At the end of each monthly grading period, a driver's grading points are used to check whether he is in the right grade. Based on the updated point totals, it is possible for drivers to demoted or promoted in grade. This can create situations where a driver who would ordinarily be graded as a Red Top, for example, could have had a bad month, maybe suffering from car problems, and be downgraded to a Blue Top. Likewise, a Yellow Top driver could have had an exceptionally good month and receive the handicap of being upgraded to a Blue Top.
This is where grades within grades comes into effect. A driver who has been newly promoted to a higher grade will be lined up towards the front of the new grade, and a driver who has been recently demoted down a grade will be lined up at the back of his grading. An example in 2014 is Michael Steward, who started the season as a "C" Grade driver with a White Top. Due to several good performances, he has now been reclassified as a "B" Grade driver, and now starts further back as a Yellow Top driver.
With the better and quicker drivers starting the at the rear, the racing has plenty of action, speed and passing as the Stars and Superstars chase down the front-runners from their three-quarter lap handicap. This is no easy task, because the races can be as short as 16 laps, at an average of just 15 seconds per lap. It all makes for an exciting sport.
•  •  •  •  •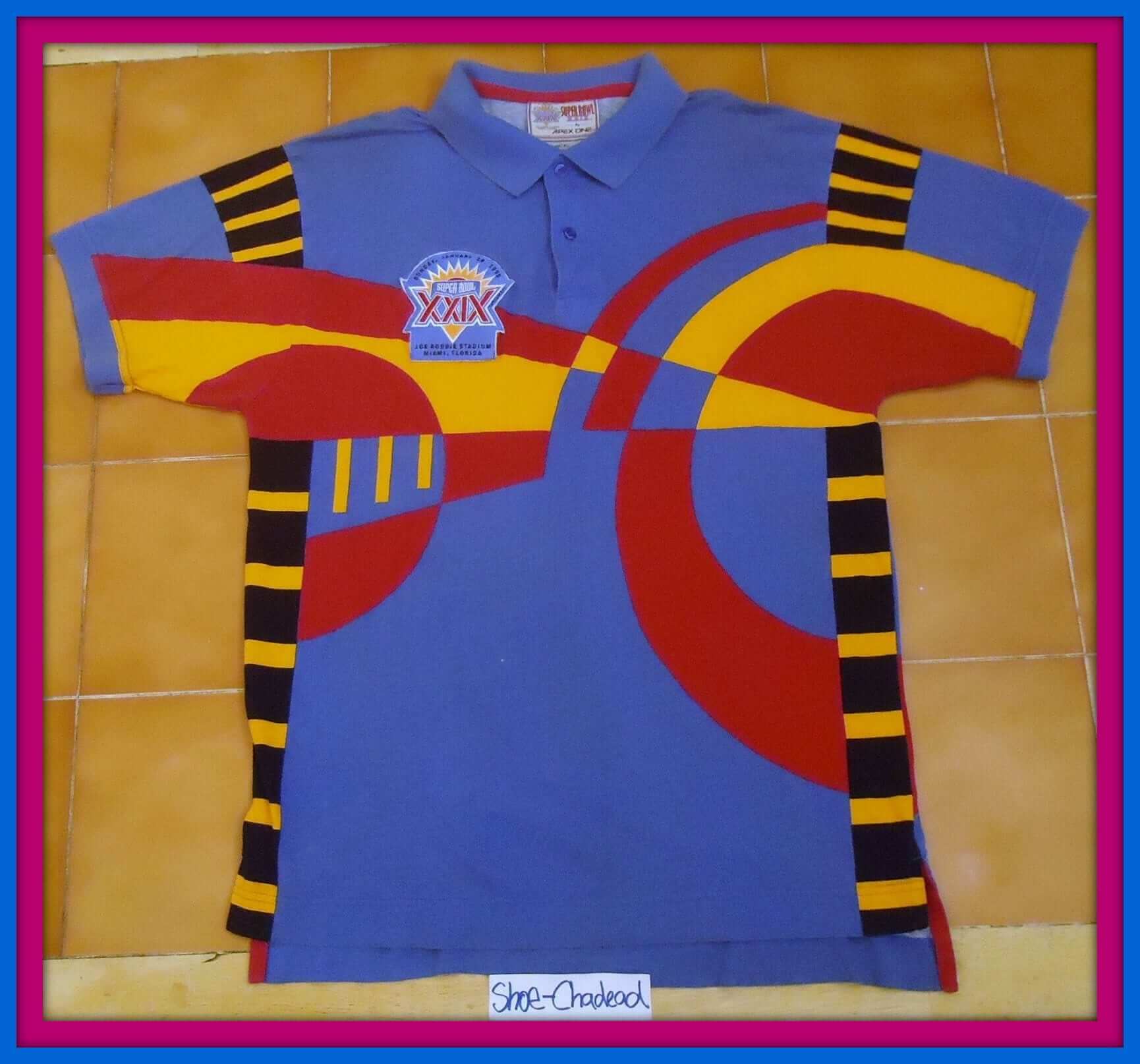 Click to enlarge
Collector's Corner
By Brinke Guthrie
I've finally recovered from my post-World Series stupor, so we're leading with the trusty NFL again. Here we have the single most horrendous-looking NFL polo ever. Retire the trophy — this one wins forever. Say what you will about the Swoosh, but they'll never be able to top this. And I always thought Apex made terrific designs for the NFL. (Maybe because I got so much free Apex stuff back in the day? Probably.) But after seeing that Super Bowl polo, plus this Niners version, I've changed my mind.
Here are the rest of this week's eBay picks:
• Speaking of ugly designs, is there a Yankees fan anywhere who would wear this? Anyone? Bueller?
• Pretty neat item here: This eBay seller has created a custom-made miniature 1967 Ice Bowl scene, using McFarlane figures for Bart Starr, Donnie Anderson, Jerry Kramer, and head coach Vince Lombardi.
• Now this is a terrific program cover. Utah Stars of the ABA, November 1975.
• The 1970s WHA gave us some truly great logos. Give it up please, for this 1977-1978 Indy Racers pocket schedule, this 1976-1977 Cincinnati Stingers media guide, and this wooden New England Whalers pin.
• Always liked the look of the MLB 125th-anniversary logo, as displayed on this ball cap.
• Here's a 1960s St. Louis (baseball) Cardinals ashtray. Would they even license such a product anymore?
• The listing says this St. Louis (football) Cardinals sticker is from 1970, but I don't believe that's accurate. I'm thinking more 1984 or so. And note the helmet is pointing left, not the standard right.
• How cool is this 1950s Boston Bruins Ballantine Beer cardboard schedule sign? Doesn't say which season it's for, though.
• Technigraph alert! We can only hope that the Eagles go back to this look, from 1965. Want more Technigraph coolness? Just click, baby.
• Not the kind of fan item you'd wear to the ballpark, but Phillies fans will certainly want to wear this 1970s navy blue tie with red logos to the office.
• Got some LeRoy Neiman-style action goin' on with this 1969 Patriots/Jets game program.
• • • • •
A Uni Watch tradition: Today is Election Day, which means it's time for one of my favorite parlor games — seeing how many TV news anchors, reporters, and analysts wear purple. The idea is that purple is a middle ground between the blue Democrats and the red Republicans, and that wearing purple therefore marks the wearer as objective and non-partisan. (I still find it puzzling and amusing that red, which once signified the leftist/socialist end of the political spectrum, now signifies the party of right-wing conservatism, but that's another issue for another day.)
If you're watching the returns tonight and spot anyone wearing a purple tie, a purple dress, a purple shirt, or whatever, please get a screen shot and send it this-a-way. Thanks.
• • • • •
Uni Watch News Ticker
By Phil Hecken

Baseball News: With today being Election Day, here's a great shot from Bruce Menard of Babe Ruth and Joe Louis giving advice to New York Gov. Thomas Dewey regarding his re-election campaign in 1946. … Brandon Roberts noticed that Joe Maddon appeared to be wearing the darker blue 2013 version of the Cubs cap at his intro presser. … Speaking of the Cubs, David Nelson "just noticed that the Cubs' rebuilding of Wrigley Field has been branded with a name and a logo. Is that a thing teams are doing now? Not sure what the number 1060 has to do with it either." I think I can help there. … UW friend Todd Radom thinks the Cubs should use this Maddon-esque logo going forward (h/t to Brinke for noticing).

NFL News: Never change, Philly: Here's a story (and photo) of some Eagles fans wearing "˜Romo sucks' and "˜Eli blows' jerseys. … Here are the top-selling jerseys among female fans for each state (thanks to Amy Kreis). … Here's a pretty neat video of a 49ers fan and his collection of game-worn jerseys (from Mike Bailey). … During Sunday's Brady/Manning Bowl, Pats return man Julian Edelman, who has Jewish ancestry on his father's side, was wearing a knit cap with a pin showing crossed American and Israeli flags (great spot by Tom Almario). "¦ The new SB LI host committee logo was shown in yesterday's Ticker, but here is a clearer version (thanks to Chris Perrenot). … Amusing typo on NBCSN last night (nice grab by Dillon), who adds, "tasty dolphin meat."

College Football News: Looks like there was a bit of a stretchy situation during the UConn/UCF game this past Saturday (h/t to John Dankosky). … In yesterday's Ticker, Paul said Arizona QB Anu Solomon tore his No. 12 jersey and switched to a No. 18, leading Paul to wonder why they didn't have a backup No. 12 jersey for him. But as Rocky De La Rosa and Alex Johnson point out, Solomon actually tore two No. 12 jerseys on consecutive drives before switching to 18. … Arizona State will be wearing their "Desert Fuel" unis this weekend against Notre Dame, and yesterday their equip folks released a pic of the helmets being prepped. … It's possible the Oklahoma Sooners will debut their home alternate unis against Baylor this weekend. … Here's another article about newfangled uniforms being used to attract recruits at some of the lower-tier schools. "¦ Here is an interesting piece on Lehigh football uniform history in preparation of Lehigh's 150th meeting with Lafayette (from Greg Capece). … Is this possibly a leak of a new road jersey for Oregon? (Thanks to Ryan Janowski.) "¦ Leo Strawn, Jr. was going through SN's "Sports brawls you won't forget," and No. 14 shows the Cotton Bowl from New Year's Day, 1960, between Texas and Syracuse. Check out the offset numbers on the side of the Syracuse helmets. Don't recall seeing those before.

Basketball News: Great Shorpy yesterday, as it featured a fantastic photo of "'Congressional pages — Senate basketball.' Looking forward to tomorrow's big game" (from Charles Rogers). … The New Mexico Lobos have "much cleaner" uniforms this year (according to Rob Montoya). … The Portland Trail Blazers will be debuting their sleeved "Rip City" jerseys tonight.

Hockey News: During last evening's Rangers/Blues game, Rangers D Dylan McIlrath's jersey was ripped during a fight. Ryan Dowgin says it was repaired before the ensuing five-minute penalty was up. The rip was also screen-grabbed by Alan Kreit. … Blues C Jori Lehtera has his name engraved on his skates. Adds Tyler Kulasza, "Blues announcer Darren Pang said they are custom-made in Finland for him and a few other Finnish players. Jori's dad flew into NYC for the game and brought him another 80 blades (Jori only brought over 80 over at the start of the season) and he is taking the original 80 back to get sharpened by the maker. Jori doesn't allow the Blues equipment manager to sharpen the blades."

Soccer News: "I'm a season ticket holder for NYCFC and received an email invite to this event on November 13," writes John Childers. "It looks to be the uniform reveal that has been rumored for some months now. The graphic shows Villa wearing a top with an NYCFC badge and a shoulder patch with the new MLS logo (in NYCFC colors)." … Another new MLS club, Orlando FC, will be revealing its new kit tomorrow. Orlando and NYC both offered teasers of the new kits yesterday. … Sunderland was forced to wear a one-off third kit against Crystal Palace since both its regular kit (red/white stripes) and the change kit (blue) clashed with Palace's red and blue (from Yusuke Toyoda. Also from Yusuke, half-half scarves are really grinding the gears of Premier League fans.

Grab Bag: Cycling governing body Union Cycliste Internationale isn't happy about all the yellow on the kit of new Dutch team LottoNL. According to submitter Sean Clancy, most teams stay away from the color because many stage races use a yellow jersey to signify the race leader. … Sigh. Apparently, Baskin-Robbins is celebrating G.I. Joevember in an, um, interesting way! Here's more on that (from Lindsay Resnick).
• • • • •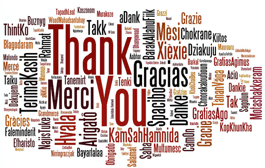 My thanks to everyone who sent kind words and thoughts my way yesterday regarding my mom's hip-replacement surgery. The procedure went off without a hitch, and she spent most of yesterday resting comfortably in the hospital, where the staff members all said she looks way younger than 90. (They're right.) She'll begin some physical today and go home on Thursday.
I'll be spending a good chunk of today at the hospital, and then I'll head back to Brooklyn this afternoon. Big thanks to Phil (who was on Ticker duty yesterday) and Garrett (who's on duty today) for keeping things running smoothly in my absence — you guys rule.