Got a late-afternoon note yesterday from reader Peter Kuzdal, who wrote, "I am in my office, but I thought I just heard the reporter on NFL Live say something about Nike wanting to make the Thursday-night games feature alternate uniforms in 2016. Did I hear that right?"
That was news to me, and it seemed like something I would've heard about if it were true, so I was a bit skeptical. But after a minute or two of searching I found that my ESPN.com colleague Dan Graziano, who's been covering the fall owners' meetings, had sent out this tweet the day before.
Well, then.
I got in touch with Dan last night to find out more. I think what I learned from him is best handled in FAQ mode:
How did Dan learn about this Thursday/Nike proposal?
He was talking to an NFL owner at the owners' meetings — just getting some basic background info — and the owner mentioned the proposal and said it was an item on the agenda for the meetings.
How did the proposal get on the agenda?
It's not clear who came up with the idea (although it's not hard to guess) or who put it on the agenda, at least for now. I'm trying to find out more.
Which owner did Dan hear this from?
Sorry, can't tell you that. But I can tell you this: The owner said he expected the proposal to pass.
So did it?
Dan isn't sure. He's trying to find out and will be in touch with me as soon as he knows more.
Would the Thursday-night alternate uniforms be a requirement or an option?
As Dan understood it, they'd be a requirement. It would essentially be a way for the league to package and brand the Thursday-night product.
Would the teams have any say in the designs?
As Dan understood it, Nike would create all of the designs, with input from the teams. It's not clear how much leeway or veto authority the teams would have.
Could the alternate designs include new throwbacks?
I don't know yet.
Would teams that already have alternate uniforms be able to wear those on Thursday nights, or will they have to get additional alternate designs?
I don't know yet, but I suspect the latter.
Does this mean the NFL might be retreating from the rule limiting players to one helmet shell and/or the prohibition on alternate helmet designs?
I don't know yet.
You and Dan both work for ESPN. Why didn't he tell you about this as soon as he heard about it?
He said he immediately thought of me when he heard about the proposal (which is nice, given that he and I have never met and had never even communicated until yesterday) but was too caught up in the other aspects of the owners' meetings to get in touch.
So now what happens?
Wheels are turning, calls are being made, etc. Hope to have more info soon.
So what do you think of all this?
It sounds like an interesting back-door way for Nike to create a slate of new designs, even for traditionalist franchises that would normally want no part of that (Packers, Raiders, etc.). It also sounds like a semi-desperate attempt by the league to add some sizzle to the Thursday-night product, which most folks seem to agree has been rather lackluster. Personally, I almost never watch those games (I usually have better things to do on a Thursday night than sit on the sofa), so in a way I'd almost welcome the idea of Thursday nights becoming a Nike ghetto. Keep all that shit penned up in one place and leave Sundays alone. Works for me.
Wouldn't it be mean to make the Eagles wear an alternate jersey in 2016 when their green jerseys might finally be ready by then?
Hey, that's my joke.
•  •  •  •  •
NFL Superhero Project
By Thomas Correia
No guesses were made last week on which superheroes would represent tonight's match-up between the Colts and Texans. Understandably, it is tough to find a well-known "horse" hero and a popular "bull" hero, and I think you'll find that the choices I made here are the most "outside the box" combinations I've created so far (click to enlarge):
Allow me to explain my thinking. What to do about the Colts? I'll just flip the horseshoe upside-down, add some cables to it, and then place it on the head of a bald man, and voila — it's Professor X of the X-Men using his mutant-finding device, Cerebro. Note the circular X-Men logo as a final touch. How's that for creativity?
Now the Texans: Spider-Man has always been my favorite character, so I had to find a spot for him in this project. Based on the team colors alone, the Texans made the most sense. The "star/bull's eye" becomes a web-swinging Spidey and the entire bull's head shape is turned into New York City. The crane is a wink to the climax of the 2012 film The Amazing Spider-Man, and the three lines across the white plain are to represent the Williamsburg, Manhattan, and Brooklyn Bridges. Overall, this one logo could either be my best or worst of the bunch. I'll just let you decide.
Next week: Jets vs. Patriots. Should be a really easy guess for both heroes.
• • • • •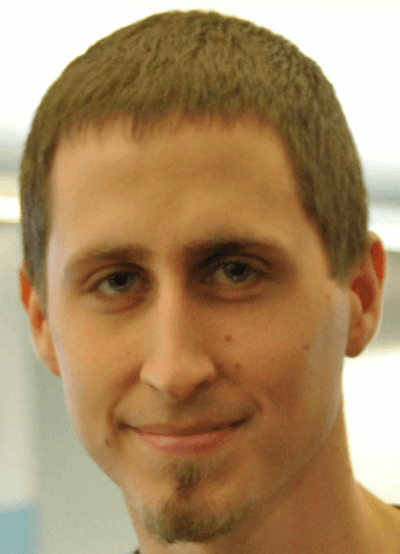 Mike's Question of the Week
By Mike Chamernik
What's your favorite football helmet, either in the NFL, college, or high school? For me, it's tough to top the old blue-and-yellow Rams helmet. The Houston Oilers come close, though, as do Bucco Bruce and the funky 1975 Giants helmets.
And on a personal note, I'm looking to get a game-worn Milwaukee Brewers jersey at a decent price. Doesn't have to be a superstar or even a current player (I'd actually prefer a journeyman from a dozen years ago or something). What are some of the best websites for that? Any other websites that sell cool sports knickknacks?
•  •  •  •  •
Raffle reminder: We're currently raffling off a bunch of Nolan Ryan-related items. Details here.
• • • • •
Uni Watch News Ticker
By Mike Chamernik

Baseball News: The MLB.com Shop is selling team-themed "Always October" gear. "There's an interesting uni element to them," says Jim Santel. "In spelling 'October' in each team's font, we see different franchises' design elements applied to a word other than a team or city name, which leads to some interesting lettering (a capital 'O' and a 't' in the Dodgers script, e.g.)." … A cleaning crew stole thousands of dollars' worth of Mariners jerseys from Safeco Field. … Ben Affleck chose to wear a Mets cap instead of a Yankees cap in the new film Gone Girl (from Marc Rivlin).

Pro Football News: After exploring the Arizona Diamondbacks' 1995 uni reveal yesterday, Paul asked if there were any other unveilings featuring athletes from a completely different sport. Greg Aquino noted that during the 2011 NFL Lockout, the Bills used United States military personnel to model their new uni set. … The company that created logos for the Fall Experimental Football League and the A-11 Football League has some Browns redesign concepts (from Ryan Hess). … Giants DBs Dominique Rodgers-Cromartie and Prince Amukamara helped lay a sick burn on the Eagles (from Patrick O'Neill). … Austin, Texas has its own take on the NFL logo. That's the city's area code (from Joey Breeland). … Steelers coach Mike Tomlin has banned his team from postgame jersey-swapping (from Phil). … Here's a good shot of the Cowboys' old triple-striped sleeves from the 1966 Playoff Bowl. … FXFL refs have a blacked-out logo on their sleeves. Anyone know what it might be?

College and High School Football News: The Kansas Sports Hall of Fame recently put up an exhibit on the evolution of the football helmet (from Jordan Poland). … Fans can vote on the uniform combination Arizona State will wear against Utah on Nov. 1 (from Marc Altieri). … Temple might wear all black unis with white helmets this weekend (from Phil). … Orange and pink are on tap for Tennessee on Saturday. … McDonald's enjoys Iowa State's all-yellow unis (from Jack Coyier). … New alternate chrome helmets for South Dakota (from Phil). … Stanford will go all-black Friday (from Phil). … Auburn's sleeve stripes are really, really truncated (from Caleb Weaver). … Northwestern State wore some bizarre two-tone unis in the 1930s. Let's find some more photos of this design (from Phil). "¦ Fresno State is going red-blue-red this weekend (from Richard Paloma). "¦ After the death of a player at Charles Henderson High School in Troy, Alabama, all the players on the team are wearing his No. 10 on their helmets (from Raymie Humbert).

Hockey News: "Since the NHL mandated player numbers on the front of the helmet, the Bruins have been wearing black numbers outlined in white on both their black and white helmets," says Bobby Pinkham. "They kept this up for the preseason, but in tonight's opener they switched to yellow numbers to match the style used on their black sweaters." … Tiffany & Co., which designed the Kings' championship rings, also made a bunch of expensive trinkets with the Stanley Cup Champions logo on it (from Matt Shevin). … Here's a good look at Notre Dame's new jerseys (from Joe Reimers). … Wisconsin is honoring the late Bob Suter, a former Badger and player on the Miracle on Ice 1980 Olympic team, with a shoulder patch (from Nate Neumann). … Here's the history behind every NHL team's nickname. "¦ Three guys dressed up as the Hanson Brothers showed up at last night's Flyers/Bruins game. "They were seated, of course, right behind the penalty box," notes Ed Gefen.

Soccer News: The fan vote to decide the Diamondbacks' team name, as Paul also described yesterday, reminded Brice Wallace about the naming of Salt Lake's MLS team. "I was covering a business event and the team owner did an informal, applause-based survey of the audience for a few names he was considering. Real Salt Lake got, by far, the least applause. Most of the crowd just looked around and giggled because it was so obtuse. But only a few weeks later, that officially became the team name." … New logo for the Columbus Crew (from Phil).

Pro and College Basketball News: Gah! There are still some horrifying issues with NBA 2K15's face scanner. … Cavs' owner Dan Gilbert tweeted a pic of a possible new jersey (from Phil). "¦ New black uniforms for Georgetown.

Grab Bag: New logo for K-Swiss. … David Firestone started a NASCAR paint scheme tracker for the 2015 season. … Fans can vote on the Carlton Blues' new jumper (from Leo Strawn, Jr.). … "Back in 1981 the Victorian Football League released an LP called 'Footy Favourites,' which consisted of the captains of the 12 teams in the league 'singing' popular songs," says Graham Clayton. "The best part of the album was the album cover, which showed all 12 captains wearing their club colours."