Paul here, pinch-hitting today for Phil. As you may have noticed in the left sidebar, our friends at Grey Flannel Auctions are running their annual Basketball Hall of Fame auction (which also includes some non-basketball items). There's a lot of cool stuff this time around, not the least of which is a Slick Watts All Pro Defensive Team trophy adorned with one of Watts's signature headbands (shown at right) — a great touch. You can see the full auction listing for the trophy here.
Among the other highlights:
• Here's something that always bugged me about the Lakers' uni numbers back in their block-shadow era: Certain numerals, like the 2 and the 3, had little notched serifs, but those notches weren't included on the shadow (use the close-up feature to look at the top of the 2 and 3; here's another example) — except sometimes they were included (here's another example). Surprisingly inconsistent!
• This auction contains a lot of listings for game-used Celtics jerseys from the 1980s. And man, whoever was doing Boston's NOB lettering back then had some serious problems with kerning and arching — look here, here, here, and here. Yeesh!
• Wow, look how prominent the vertically arched NOB lettering is on this early-1980s Knicks jersey. Looks more like a chest insignia!
• Interesting French flag striping on this 2006 Spurs jersey from an NBA tour of Europe.
• Love love love this 1960s 76ers warm-up top. Also interesting that Wali Jones's nickNOB was "Wally." Why not just stick with Wali?
• Here's something I've never understood about the Sonics' early-'90s jerseys: The letters for the team name on the front of the jersey are vertically oriented — they don't fan out radially. But the NOB lettering on the back is radially arched. I always thought they should match.
• Here's a relatively unusual sight: an NBA jersey — Chris Mullin's, in this case — with a captain's "C."
• Basketball jerseys almost always use direct-sewn NOB lettering, not nameplates. But here are two late-1980s exceptions to that rule — one from the Cavs and one from the Nuggets.
• Mmmmm, really like this 1966 Texas Western warm-up top. Tasty!
• Never seen this before: A vertically arched chest insignia that includes a vertically arched version of the NBA logo!
• The old Kentucky Colonels of the ABA used cap-lowercase NOB lettering. But how come their font didn't include a dot over the "I"? You can see the same issue on the back of this warm-up top.
• This amazing Minnesota Pipers warm-up top has shown up in previous Grey Flannel catalog auctions, but it's worth looking at again — Uni Watch's highest grade!
• Okay, now we'll wrap up with a few non-basketball items, beginning with this beautiful All America Board of Football banner.
• If you're into championship jewelry (or even if you're not), you'll find plenty to like about 1951 L.A. Rams championship tie bar.
• I'd expect to find this on Etsy, not in a Grey Flannel Auctions listing, but it's still cool: a pillow made from a Sparky Anderson jersey.
Want to see more? You can browse through the entire catalog listing here.
+ + + + +
This is so fucking cool: I don't jog and I don't like Nike, so it's not surprising that until yesterday I'd never heard of Nike+, which is apparently some sort of wearable gizmo or app or whatever that creates a map of your jogging route, computes your speed, etc.
A San Francisco woman named Claire Wyckoff has been using Nike+ to create super-cool map illustrations. She uses Google Maps to chart a route that creates an illustration and then takes Nike+ with her when she goes out and jogs that route, sort of like a life-sized version of Etch-A-Sketch. She then posts the resulting images (like the Space Invaders guy shown above) on her ingenious blog, Running Drawing, which debuted about seven weeks ago.
Wyckoff has run-drawn a dog, a Mennonite's head, a pole dancer, and Slimer from Ghostbusters. She also said, "Fuck cancer!" (in honor of a friend who's battling the disease) by run-drawing a middle finger.
Those are all fun, but Wyckoff appears to be settling into a niche specialty: penises. Thick penises, thin penises, spurting penises, penises with hairy balls, you name it. You can see all of those on this page. (I'd say everything in that link is safe for work, but it's been over 18 years since I worked in an office, so what do I know?)
Yes, run-drawing penises is totally juvenile, which is part of the appeal. I also love the idea of using a high-tech gadget to create such low-grade art. Great, great project — Claire Wyckoff for artist of the year!
+ + + + +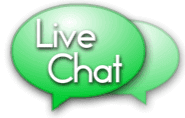 Web chat reminder: Remember, I'm going to be doing a live ESPN web chat today at noon Eastern. The chat page is here — hope to see you there.
+ + + + +
Raffle announcement: The folks at Pop Chart Lab have come up with a new poster/print edition, called "A Visual Compendium of Baseball Uniforms," which charts the evolution of the baseball uni from the 1870s to the present (here's a close-up of part of it, so you can get a better idea of the format), and they've offered to give away three copies of it — one of which will be framed, the other two unframed — to lucky Uni Watch readers.
To enter the raffle for this item, please send an email with your name in the subject line and your shipping address in the body of the email to the raffle address by 7pm Eastern next Wednesday, Aug. 13. Only one email per person, please. We'll announce the winner a day or two after the deadline. Good luck!
+ + + + +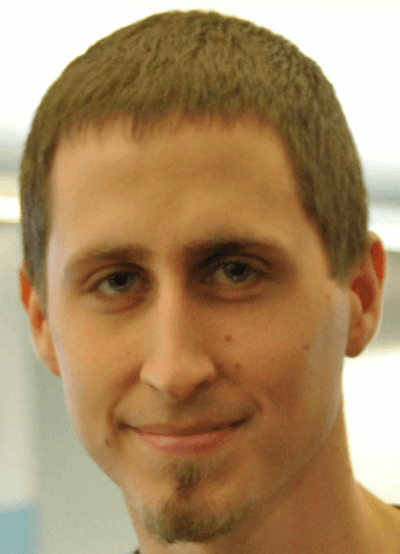 Mike's Question of the Week
By Mike Chamernik
Most of my friends and family members are sports fans, but they're not so into the uniform side of it. We might have a short uni-related conversation now and then, but it's not a daily obsession for them like it is for me.
I want to know, do other people know about your love of uniforms and logos? What do they think of uniforms and logos, and what do they think of you? In turn, what do you think of them? Have you turned anyone on to Uni Watch?
As always, post your responses in today's comments.
+ + + + +
Tick-Tock: Today's Ticker was compiled and written by Mike Chamernik.

Baseball News: The logo for the 2015 MLB All-Star Game has been released. Here's some additional info. … The Mets are into the ancient Chinese therapy called cupping, which leaves baseball-sized bruises on players' backs (from Phil). … Model Chrissy Teigen threw out the first pitch at a Dodgers game this week and she wore a customized jersey in honor of her favorite drunken fast food (from Jonathan Daniel). … Red Sox LF Yoenis Cespedes looks to be still wearing his green-and-gold glove he wore with Oakland (from Matthew Englander). … At least the Joplin, Missouri, Little League World Series team has nice caps (from Coleman Mullins). … Longtime major and minor league veteran Corky Miller will have his No. 8 jersey retired by the Louisville Bats on August 31 (from Brice Wallace). … "Saw this book mentioned in the new issue of the free Twins magazine at the ballpark last night: Minnesota Twins History Through Memorabilia," says Mike Menner. "Interesting angle on telling team history!" … Mike Colvin had a nifty custom-made jersey for his bachelor party. "It's in the Yankees' road style with a necessary NOB of 'Madd Milk,' which is an inside joke based on my 'DJ name' of Mad Mike," he says. "There is also a very clever left arm band with my wedding date of 8-31-14." … According to Wikipedia, Mike Schmidt wore the abandoned all-burgundy Phillies unis during an All-Star tour of Japan in 1979 (from Bruce Jaynes). … The Fresno Grizzlies sent Brewers CF Carlos Gomez a Teenage Mutant Ninja Turtles jersey (from Alan Filipczak). … Here's the fauxback cap that the Rays will wear against the Cubs on Sunday. No visuals of the full uni yet, but Cork Gaines has tried to figure out what it will look like. … The Cardinals' single-game media passes honor the 1964 World Series team. … The Bridgeport Bluefish released some alternatives to their bare-chested military uniforms. … Yesterday was "Turn Back The Clock Night" for the Eau Claire Express, who wore 1950s-era Eau Claire Bears unis, and the Duluth Huskies, who wore Duluth Dukes unis (from Lukas Hoffland). … Marlins 2B Enrique Hernandez should not go by his nickname. "¦ Rare sight last night: Albert Pujols going high-cuffed (from Phil). "¦ Matt Shepardson came across a bar in Bridgman, Michigan, that has a Cubs theme, right down to adapting the Cubbies' logo. … Here's more info about that Mets giveaway item with the Phillies logo.

NFL News: The Eagles are discussing the possibility of going back to kelly green (from Karl Dentino). … The Bucs will have a memorial patch for Malcolm Glazer (from Phil). … Redskins safety Ryan Clark has a colorful sock collection (from Brinke). … Brinke also sends in this eBay find, a 1960s-era NFL logo T-shirt. … Here's a short video on how the Vikings will flip TCF Bank Stadium for their games this season (from Steven Lobejko). … Ray Lewis talked about what trying on the original Ravens uniforms meant to him (from Jack Krabbe). … Related, the Ravens and Under Armour are donating football and women's basketball uniforms to 24 Baltimore public high schools (from Andrew Cosentino). … The Lions painted their goalposts green as part of an environmental awareness program. … Critch Field and I each noticed that the logo history video from the other day shows the Cardinals having been in Arizona since 1960, skipping their time in St. Louis. That detail really bugs me. "¦ Saints coach Sean Payton pranked QB Drew Brees by replacing the Chevron at patch on Brees's practice jersey with a Rogaine patch (from Mike Wernsing, Jr.).

College Football News: All of these are from Phil, except as noted: Missouri Baptist unveiled their inaugural-season uniforms. … More photos of Georgia Tech's uniforms. … North Dakota State has a new green home jersey. … Finally, the official unveiling for Utah. "¦ Here's some more information on the Guardian helmet caps mentioned in yesterday's Ticker (from Taylor Jordan Kay). … Virginia Tech released its 2014 poster, complete with opponents' helmets at the bottom (from Andrew Cosentino). "¦ Speaking of posters, check out this gallery of 2014 college football schedule posters.

Hockey News: Here's the Stadium Series logo for next season's Kings vs. Sharks at Levi's Stadium. That place is really making a splash in its first year, with eight or more Niners games, an NHL game, and Wrestlemania (from Phil). … New jerseys for the University of Wisconsin-Stevens Point Pointers (from Mike Bialas).

Soccer News: New kits for the Western Sydney Wanderers of the Australian A-League (from Graham Clayton). … The MLS All-Star practice jerseys had some type of blacked-out logo on the sleeve (from Joshua Williams). "¦ "For Wednesday night's Bayern Munich/MLS All-Star game, Bayern wore the U.S. version of the T-Mobile logo on their shirts, instead of their usual 'T' logo of T-Mobile's German parent company, Deutsche Telekom," says Nick Waters. "This was pretty amusing, because AT&T is the MLS league sponsor and title sponsor of the All-Star Game and shirt sponsor of the MLS All-Stars. It looked like the sponsor change led to the Bayern goalies not featuring the Bayern Munich club logo. I imagine Adidas likely used blank goalie shirts and heat-pressed on the T-Mobile logo and player name and number."

NBA News: It's a little hard to see, but Charles Barkley was wearing All-Star-branded compression shorts in the 1993 NBA ASG (from Paul). … According to an NBA official, the reason why Andrew Wiggins Cavs jerseys are not for sale online isn't because he might get traded. It's because they're sold out. … In Uni Watch circles my nickname is Mr. Logo Mash-Up Buzzkill, but these soccer jerseys of NBA teams are well done (from Nam K. Ho). … While Paul has a piece of the court that Wilt Chamberlain scored 100 points on, the Hershey Arena — where the game was played — has an underwhelming wall display (from Steve Dodell). [Note: I raffled off that piece of the court at the end of 2012, so I no longer have it. "" PL]

Grab Bag: The CFL and Reebok will debut something called Signature Uniforms later this summer. "This doesn't sound promising for a traditionalist like me," says Dan Bly. Here's an idea for what the Saskatchewan Roughriders' jersey will look like. … A Welsh chicken restaurant has a logo that looks like, well, a cock. … New logo for the New Mexico Lottery. I enjoy state lottery logos, for some reason. … Swimmer Haley Anderson is wearing her Twitter handle on her swim cap at the US National Championships (from Chris Cruz).