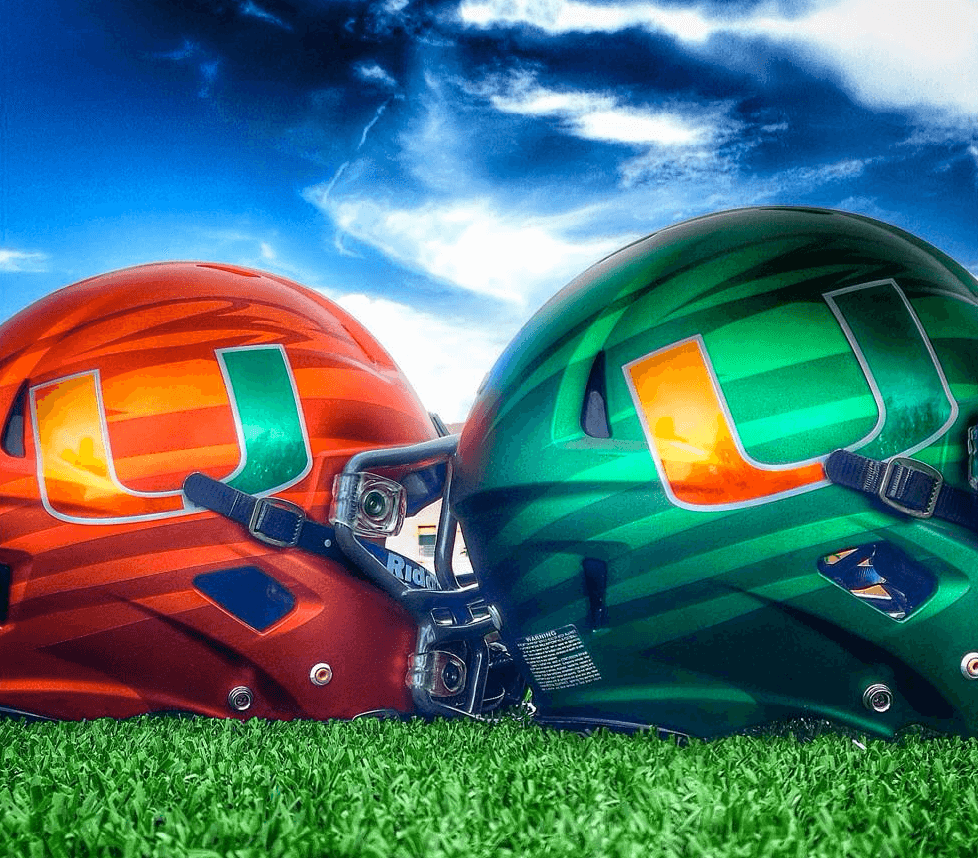 Click to enlarge
Miami unveiled their new football uniforms back in April. Yesterday they provided a close-up look at their new helmets. I love them — orange and green is such an underrated combination. More, please! (On the other hand, the new gray jersey ain't so hot.)
Meanwhile: New ESPN column today — the results of the Cavs-redesign contest. Enjoy.
+ + + + +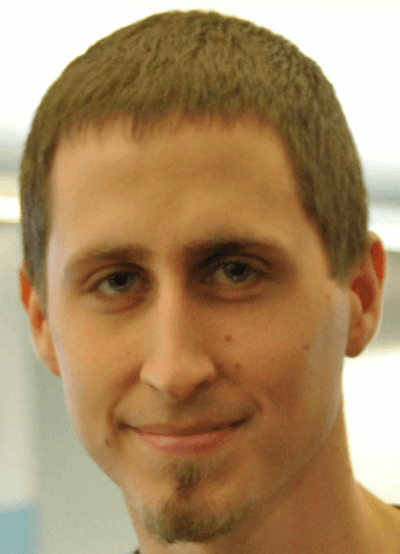 Mike's Question of the Week
By Mike Chamernik
Suppose you're an NBA free agent and every team is offering you the maximum contract — four years, $88 million (ignore salary cap restrictions). Which team would you sign with? My roommate said he would choose the Bulls, because they're the hometown team and they're a favorite in the East; I said the Mavericks, because they have excellent facilities and amenities, and I want to be involved in whatever Mark Cuban is doing.
What about you? Would the uniforms factor into your decision? What other things would you consider?
As always, post your responses in the comments.
+ + + + +
Tick-Tock: Today's Ticker was compiled and written by Mike Chamernik.

Baseball News: Here's a fantastic photo gallery of the last game at Yankee Stadium before its mid-'70s renovation (thanks, Chris Rocco). … Chris also found photos of the Yankees' Thurman Munson and Sparky Lyle posing with a tiger. … The Rays are giving away Joe Maddon wine glasses on Friday (from Jonathan Daniel). … Did the Cubs misspell "Wrigley Field" in their on-field painted logo? Or is it an illusion? … Justin Masterson, who's a high-cuffer, was traded from Cleveland to St. Louis yesterday. To honor him, Indians players all went high-cuffed during yesterday's afternoon game (from Samuel Selker). … Mike Davie found an Expos road jersey on eBay that has the team name, rather than the city name, on the front. According to Dressed to the Nines, the Expos never wore this on the field. So what could this be? Could be a prototype, a spring training jersey, a minor league affiliate's uni. Most likely it's some sort of fashion jersey or unlicensed knockoff.

NFL News: Since the Raiders are rumored to be considering a move to San Antonio, we are reminded that the Raiders proposed to build a stadium Irwindale, California, in 1987 (from Jonathan Daniel). … Falcons LB Paul Worrilow was named the team's defensive signal caller and will wear the green dot on his helmet this year. … The Steelers will retire Joe Greene's No. 75 in November. … A 49ers fan is traveling the country wearing a suit covered with the team's logos (from Brinke). … The St. Louis Red Cross tweeted a photo of Chris Long in a camo Rams uni (from Andrew Maynard). … Meanwhile, the Dolphins shop is selling a Ryan Tannehill jersey with camo numbers and NOB, and the product description says "Official product worn on-field by NFL players and coaches." Might Miami wear this in a game this year?

College Football News: Maryland is planning to unveil a new uniform for this season (from Phil). … Photos of a white TCU helmet have been circulating. "I have a friend who is a team manager and he said that the new helmet is indeed legit," says Patrick Homa. … Great display of the Cougars' helmet history in the football operations building at Washington State (from Greg Farrar). … Kentucky has a bunch of uniform combinations this year (from Phil). … Colorado has a "125 Years" logo (from Phil). … Tulane will unveil its new uniforms at 9am ET today (from Chris Mycoskie).

Hockey News: A reader named Thom sends in this exchange and question: "There was a debate between Phillies announcers during Wednesday afternoon's game about the whether it is a hockey 'jersey' or 'sweater.' Canadian-born Matt Stairs said he never heard it called a 'sweater'. But then they texted the Flyers TV guy Jim Jackson and he said it was either." … An Edmonton illustrator created logos for all of Saskatchewan's ghost towns. The logo for Canuck has crossed hockey sticks (from Will Scheibler).

Grab Bag: New basketball court design for Dayton (from Patrick O'Neill). "¦ New kit for the Harlequins, an English rugby team (from Josh Jacobs). … Greater Western Sydney Australian Rules player Heath Shaw, who's returning from a serious head injury, wore a cricket helmet at his press conference yesterday (from Graham Clayton). … Nashville's Hillsboro High School's football team has gray uniforms with gold numbers, gold and neon green accents and a bright yellow helmet with a silver decal (from Trés Lawless). "¦ Here's a video interview with Everton's kit man. "He's like an English Joe Skiba," says Tim E. O'Brien. … The new Fall Experimental Football League has revealed its first franchise name and logo (thanks, Phil.