The top photo shows the cleats that Red Sox outfielder Shane Victorino wore for last night's World Series game. The screen shot below that shows how those cleats looked during the game. On the one hand, this is a great example of how the pajama look ruins everything it touches — you can't even see the design! On the other hand, the design is a flag-desecration nightmare, so maybe the pajama cover-up was for the best.
I'll see this much for those shoes: If not for the little swooshes on the individual spikes, I'd have no idea who made them (here's another view). Or is that actually a non-Nike shoe that was modified with Nike spikes after the fact? I'm no sneakerhead, so someone bring me up to speed on this.
A few other notes from the last MLB game of the season:
• Jacoby Ellsbury led off the game wearing two different-colored batting gloves made by two different manufacturers:
I did some quick checking and found he'd also worn mismatched gloves in Game Three. Even more interestingly, look at this shot from Game One of the ALCS — that blue glove on his left hand is clearly a Franklin, but it looks like the Franklin logo has been covered by a swoosh. Anyone know how long he's been doing this?
• It's not unusual for a player to wear two undershirts — and therefore have two visible collar swooshes — for a cold-weather game. But Red Sox skipper John Farrell took things a step further last night by wearing three undershirts:
Although I'm not sure I've ever written this, I've long been of the opinion that the Nike undershirt collar logo is a stroke of genius. Exceedingly annoying genius, but genius nonetheless. They've taken a seemingly low-profile license — the undershirt license, big whoop — and turned it into a high-visibility branding showcase. Meanwhile, Majestic, which makes the actual uniforms, has its logo relegated to the jersey sleeve and back pants pocket. I bet the average fan who doesn't think too much about this stuff intuitively believes that Nike makes MLB uniforms and hasn't the slightest clue that Majestic actually has the big-money contract.
And so ends another MLB season. How many days until pitchers and catchers..?
+ + + + +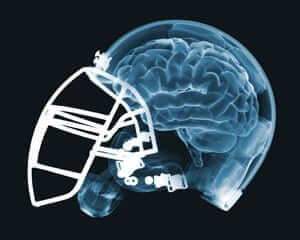 Concussion Discussion: A new study shows that high school football players are particularly vulnerable to brain injury. Key uni-related quote: "[T]he report authors concluded that there's no evidence that even the latest helmet technology prevents brain injury — challenging a notion held by many parents and coaches." (Best comment in response to that article came from a guy who wrote: "We cannot keep watering down the game in the pursuit of safety and still expect the same level of entertainment." Well, at least he's honest about his priorities.)
Deeper into that article, it's disappointing to see that Roger Goodell's wife, who was moderating a panel at an NFL-sponsored "Mom's Clinic" in Chicago, fell back on one of the weakest talking points in this debate: "Kids are more likely to get injured riding their bike on the way to (football) practice than at practice." Even if that's true, it's a classic apples/oranges comparison, because riding a bike doesn't routinely entail head impacts (indeed, you can easily go through your entire bike-riding life without sustaining a head impact), while playing football does.
The line from Goodell's wife is one of several talking points that come up over and over when people discuss this topic. In an attempt to streamline the discussion, I've created a FAQ-style page that addresses some of those points. You can check it out here.
+ + + + +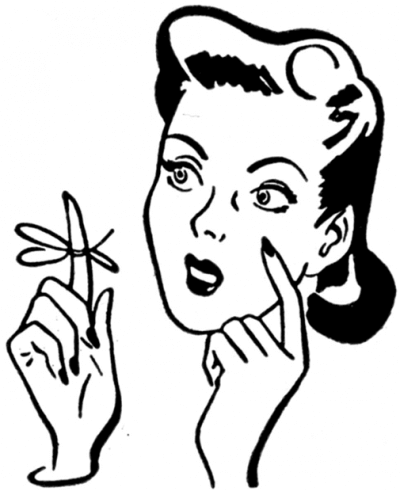 Party reminder: Uni Watch party this Saturday, 2:30pm, at Sheep Station. See you there!
Raffle reminder: I'm currently raffling off a classic old NHL poster. Details here.
Video chat reminder: I'm doing an ESPN video chat about college football uniforms today at 2pm Eastern. They're supposed to give me the URL for chat page any minute now — I'll add it here once they give it to me, plus I'll post it in the comments and on my Twitter feed. Here's the link for the chat page.
Theoretical T-shirt reminder: With the NBA season underway and New York experiencing a knish crisis, wouldn't this be — hypothetically speaking — an ideal time for a T-shirt like this (if, you know, such a shirt actually existed)? If you want to discuss that, or these other fine T-shirt concepts, you know what to do.
+ + + + +

'Skins Watch: Members of the Oneida Nation met yesterday with NFL execs and asked them to levy sanctions against 'Skins owner Daniel Snyder, but the Oneidas didn't find a very receptive audience. This came a day after Snyder met with NFL commish Roger Goodell (who did not attend the Oneida meeting yesterday) to discuss the team's name. "¦ Meanwhile, the San Francisco Chronicle has become the latest major media outlet to boycott the 'Skins name. … Turning our attention from the gridiron to the diamond, is Chief Wahoo on the way out? Sure looks that way, at least by effect if not by official edict. Further info, including a response from the Indians, here. At least one lifelong Indians fan in the Ohio media thinks it's time for Wahoo to go. "¦ "Cory Cove of 100.3 KFAN (Minneapolis), who has previously has been noted to call the Redskins the 'R-words,' referred to the Blackhawks as the 'B-words' when mentioning the score of Monday night's Backhawks/Wild game," says Robert Sanden. "I am unsure if it was satire, sarcasm, or if he's truly putting the Blackhawks' name in the same category as Redskins."

Baseball News: More writers are weighing in against the pajama look (thanks, Phil). … Here's something I didn't know/remember: Dave Parker wore a solid-red jersey in the 1985 All-Star Game. So did Pete Rose. The Reds didn't have a red alternate jersey at that time, so Parker and Rose were actually wearing BP jerseys. Rose, of course, famously wore his Phillies BP jersey in the 1979 All-Star Game — a move that helped jump-start the trend toward solid-colored alternate jerseys — but I hadn't been aware of him and Parker wearing BP jerseys in the '85 ASG (good find by David Taub). … Lovelovelove this old Orioles doll that Steven Robinson rediscovered at his parents' house. "Brings back good memories for me of my very first MLB game — June 23, 1975, Yanks over O's, 6-1, at Memorial Stadium," he says. "¦ Michael Clary's son, Séamus, dressed up as a (Pittsburgh) Pirate for Halloween. Love the stirrups, but oy, that logo creep on the pants. "¦ Did the 1976 White Sox really wear green bowler hats during a game? "A Google news archive search comes up empty," says Jerry Wolper. Anyone know more?

NFL News: The Titans are adding a memorial patch for Bud Adams. Kinda wish they'd included an Oilers logo to go along with the Titans mark, just to show the scope of Adams's tenure and influence. Also, while it's nice that they're memorializing Adams, I'm surprised they aren't also doing something for Bum Phillips "¦ Check out this shot of Eric Dickerson in 1992 — his only year with the Raiders — with the NFL logo patch on the side of his collar. And here's a similar modification to his white jersey (good find by Rudy Gutierrez). "¦ The NFL Network had a gray-facemasked Lions helmet on the set yesterday (screen shot by Eric Szczesny). "¦ Hmmm, ya think Texans RB Ben Tate needs a new practice jersey? (From Chris Perrenot.)

College Football News: I don't have confirmation on how legit this is, but it looks like Miami of Ohio has some sort of new autumnal helmet in the works (from David Pryor). "¦ Good story about Iowa State legend Jack Trice's gold jersey. "¦ Sports Illustrated apparently Photoshopped a bunch of Washington fans to make them look like Oregon fans (thanks, Phil). "¦ A photo of a new Texas A&M helmet has been making the rounds, but I'm not sure how legit it is. Anyone know more? "¦ Speaking of helmets, check out the tiger-striped chrome lid that Memphis wore last night (from Clint Richardson).

Soccer News: Another day, another UK media outlet running a listicle of awful soccer kits (from George Chilvers). "¦ New camouflage third kit for AGF Aarhus (from Trevor Williams).

NBA News: For reasons that aren't clear to me, the Cavs wore their road uniforms for their home opener last night. Anyone know why? (From Josh Levy.) "¦ Meet the new Pelicans mascot. Doesn't look very pelican-ish to me (thanks, Phil). "¦ Speaking of the Pelicans, an Australian newspaper apparently doesn't like their uniforms (from Robert Silverman). "¦ During the preseason, the Kings had this center-court design. But now that the regular season has started, they've come out with a new design (thanks, Mike).

College Hoops News: New uniforms for Cal. There's also a blue version (thanks, Phil). "¦ Here's a teaser of the new Arkansas sweatbacks, which will be unveiled tonight (from Justin Bates). "¦ New warm-ups for Kentucky. The sleeve patch shows all their national championships (from Chad Back).

Grab Bag: Of all the Lou Reed eulogies I've seen in recent days, my favorite by far is this short take by Byron Coley. Highly recommended. … New jerseys for the New Zealand Super Rugby teams (from Wesley Eustis). … The Puppy Bowl has long featured the Kitten Halftime Show. But now kittens are getting their own Kitten Bowl (thanks, Phil). "¦ Also from Phil: Two high school football coaches in San Diego are in hot water for dressing up as Jamaican bobsledders for Halloween — complete with blackface. "¦ College headwear mishaps: Somehow there's an Arizona State/Minnesota mash-up cap, along with a ski cap that mixes up KU and UK (from Gregory Koch). "¦ Reprinted from last night's comments: Pretty good rundown of auto racing paint schemes. "¦ Here's what the Canadian athletes will be wearing for the opening ceremonies at the Olympics. Further info here. "¦ Very nice 50th-anniversary throwbacks for Vermont hockey (from Chris Grey).
+ + + + +

What Paul did tried to do last night: I'm a huge fan of the comics blog Hyperbole and a Half, which is produced by the depressive genius Allie Brosh. She's now published her first book, and last night at 7pm she was doing a book signing at a small bookstore in Greenpoint.
I don't generally care about getting books (or anything else) signed, but I was curious to see Allie Brosh in real life, so I wanted to go. But Allie Brosh has a lot of fans. Like, a lot of fans — too many, I feared, to fit inside a small bookstore. Also, I didn't want to miss the World Series. But I reallyreallyreally wanted to see Allie Brosh.
At about 6:15pm I got in my car and started driving toward Greenpoint. By 6:25 I was stuck in barely moving traffic on the motherfucking BQE, wondering why I'd embarked on this fool's errand. I could see how this was gonna play out: I'd spend the better part of an hour crawling my way to Greenpoint, spend an additional 10 minutes looking for parking, finally get to the bookstore at around 7:30pm, stand on my tippy-toes for 10 minutes in a vain attempt to catch a glimpse of Allie Brosh amidst her hordes of admirers, and then scramble to find some crappy bar where I could watch the World Series while drinking overpriced beers.
But before any of that could happen, I got a text from Kirsten, who informed me that she'd arrived at the bookstore and that it was already way too packed, so she'd reluctantly decided to go home and advised me to do the same. It was a drag that I wouldn't get to see Allie Brosh, but whaddaya gonna do. So I crawled to the next exit and drove home, where I promptly ordered Allie Brosh's book on Amazon and then watched the Series with my cats.
Note to Allie Brosh: I love your work, and I respect that you wanted to do an event at a small, indie bookstore. But next time please schedule something at a larger space (preferably on a night that doesn't conflict with the World Series). Thanks.